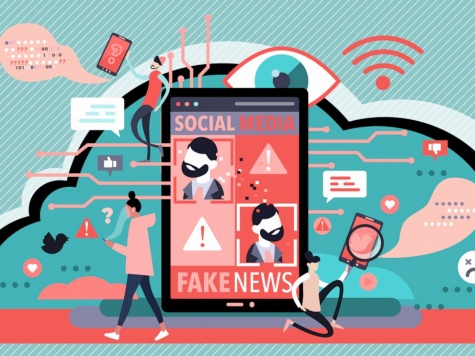 Kate Hedger | Student Life editor
November 8, 2020
We have all been in the position where a friend or peer has posted something news-related that seems questionable or untrue. People love to read and post things that agree with their views, but it is important to be aware of what is false and what is fact, whether it supports your beliefs or not.
"I saw people reposting something on social media that said there were fake ballot boxes, I thought it was weird and wasn't sure if I should be worried about it or if it was all made up," senior Zoie Mayne said. 
Luckily, the internet doesn't leave us to navigate fake social media news on our own. There are websites out there that can help you fact check questionable news and have a clearer understanding of what is really happening in politics. Here are three of the easiest to navigate and reliable websites out there to help you stay informed.
This website is dedicated to putting biases aside and uncovering the truth. As a part of their promise, Politifact staff members do not work on campaigns, make campaign contributions, sign online petitions, or even post yard signs.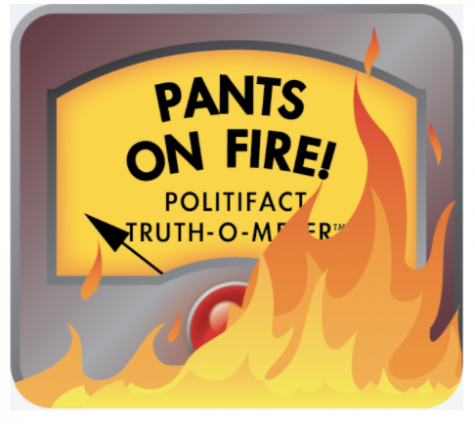 Politifact is simple to navigate. To fact check, you can go to the websites search bar and type in something such as "voter fraud" and the website will appear with a list of facts surrounding the issue you searched for. These all include a clear statement about what is true or false surrounding that topic and a brief summary describing the context and information about the topic. It also includes a longer article beneath the summary that has facts and evidence to prove their stance. Politifact includes the unique feature of a "truth-o-meter" next to each statement illustrating the legitimacy of what was said.
This website is adamant about providing an academic level of fact-checking in order to inform readers about disinformation that has flooded the internet through social media and other platforms. They take a facts-only approach while still providing readers with the necessary context. 
In order to find out if a news story or statement is legitimate or not you can go to the "fact checks" tab, which is filled with stories revealing the truth on political and entertainment matters. If you are trying to find something specific, you can go to the search bar and find articles that focus on the issue you're looking for. When you click on an article, it will tell you if what was said online is true or not.
This is a nonprofit, nonpartisan project created by the Annenberg Public Policy Center of the University of Pennsylvania. Their goal is to inform the public on the legitimacy of the things being said by US politicians, on TV ads, during debates, etc. 
To find fact checks, go to the articles tab and click on "fact check posts" or use the search bar. After clicking on a fact-checking article, you will see a "quick take" section which will give you a rundown of what really happened and directly under that a full story for people who seek more details. 
"I think if people were aware of how easy it is to fact check stuff, there would be a lot less outrage on social media," senior Emily Gillett said. "A lot of people just repost things that support their beliefs without taking the time to check if what they are posting is even true." 
No matter what you believe, it is in your best interest to be well informed on politics so you can remain as truthful as possible on social media. If something you see online seems strange, don't hesitate to use one of these resources to fact check it!