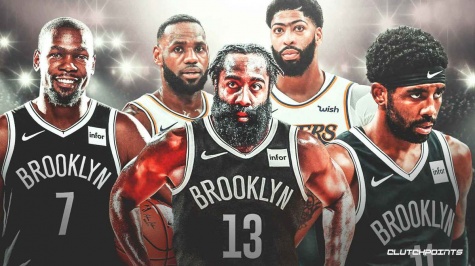 Ben Cooper | Sports Editor
February 7, 2021
The NBA season is already three months in and teams are making moves to enhance their playoff push. James Harden was traded to the Nets made them the favorites to win the East, while the Lakers remain the favorite in the West. 
Western Conference Predictions             

Lakers(54-18)

Clippers(50-22)                                  

Jazz(48-24)                                     

Nuggets(46-26)                               

Trail Blazers(42-30)                         

Suns(41-31)                                        

Warriors(40-32)
Mavericks(38-34)
Spurs(36-36)
Grizzlies(35-37)
Rockets(33-39)
Kings(33-39)
Thunder(31-41)
Pelicans(30-42)
Timberwolves(28-44)

Eastern Conference Predictions

Nets(47-25)
76ers(46-26)
Bucks(46-26)
Celtics(44-28)
Pacers(42-30)
Heat(40-32)
Raptors(37-35)
Hawks(36-36)
Hornets (35-37)
Cavaliers(34-38)
Wizards(33-49)
Knicks(31-41)
Bulls(29-43)
Magic(28-44)
Pistons(26-46)
The Lakers will look to defend their title by winning the number one seed again and having home court for the playoffs. "Last year the Lakers got the one seed and in the off-season they added better pieces to the roster," junior Haze Brawner said. "AD [Anthony Davis] has had games this season where he hasn't dominated and they still won due to the additions of Montrezl Harrell, Dennis Schröder, and Marc Gasol. LeBron and AD don't have to be dominant for the Lakers to win every night anymore. The Lakers are set up to win the west again."
In the east, the Nets look like they will have the one seed with their offensive firepower. "I think Brooklyn will come out on top. The star power is there with Durant, Harden, and Irving," junior Trevor Pham said. "However, defense is a problem with the Nets and could lead to some struggles. It would be no surprise to see the 76ers or Bucks take the one seed." If the Nets are able to improve their defense at the trade deadline, they will coast to the one seed with an already potent offense.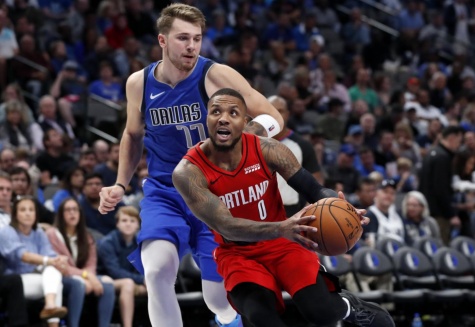 The NBA is set to have a historically exciting season with so many great teams competing to win a championship. With star duos and trios around the league, every team has the talent to make the playoffs. It will make for a great NBA season.