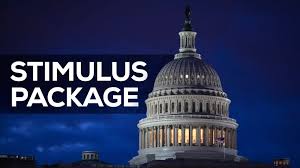 Danielle Generaux | Student Life Editor
March 6, 2020
Just over $1.9 trillion is being chunked into this Covid-19 stimulus deal, as it passed in both the House and the Senate, despite both sides largely holding firm to party lines on Friday.
In short, this money's focuses are stimulus checks, jobless benefits, vaccine distribution, child tax credits, and restaurant aid.
Currently, the checks contain $1,400 for people making less than $75,000 a year, and married couples that make below $150,000 can receive two $1,400 checks. For individuals, the $1,400 stimulus checks phase out at $80,000. For married couples, the check phases out at $160,000.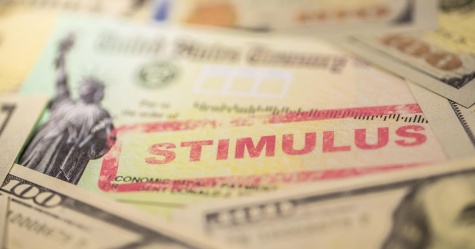 "I think it's good that these people are being helped, but there are also people who make just a little over that and work super hard but don't get any money," junior Ryan Coughlin said. "I just think it's unfair."
Although adult dependents—including adult college students and disabled adults—were not given stimulus checks for the first two distributions of checks, both children and adult dependents will receive a $1,400 stimulus check. In terms of unemployment payments, individuals would get $300 weekly through September.
The package will have a Child Tax Credit of $3,000 and the credit for parents of children under 6 is $3,600. Parents of children of age 17 will be eligible for the credit as well. Additionally, the credit is refundable, meaning that the lower-income families get the "full benefit."
According to Gabriel Rubin from the Wall Street Journal, the bill "allocates $8.75 billion to federal, state, local, territorial and tribal public-health agencies for distributing, administering, and tracking vaccinations, with some funds especially dedicated to making sure the vaccination process reaches underserved communities."
About $20 billion are funding vaccine development projects through federal biomedical research projects' funding, and $3 billion is going to a "strategic national stockpile of vaccines." Additionally, $25 billion will fund "testing, contact tracing and reimbursing hospitals for lost revenue related to the pandemic."
"I think that's really good because the faster we can get vaccines into peoples arms, and the faster we get herd immunity, we can start easing our way back into a form of normality," senior Jenna Johnson said. "But also, the vaccine giving places have to be ready to handle that much and work efficiently because if they can't work well, then it doesn't matter how many vaccines we make."
About $130 billion will fund K-12 schools accommodating the reduction of class sizes for social distancing, improved ventilation, the increase of protection equipment, and the hiring of more staff, especially janitors.
Rubin also stated that "the bill would provide $350 billion to state and local governments whose coffers have been hit by a loss of tax revenue during the pandemic, causing many to plan cuts to services and warn of tax increases to allow them to balance their budgets." He added that "the Senate changes set aside $10 billion of the state and local aid for infrastructure projects."