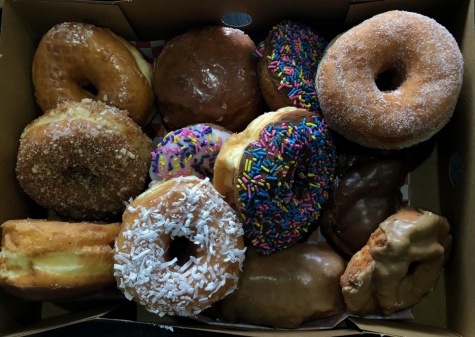 Brooklyn Staab | Student life editor
Rose Donuts and Café, in San Clemente (624 Camino De Los Mares #2802, San Clemente, CA 92673) has been named the as the best place to go for donuts in town! You can't go wrong with their fresh squeezed OJ or coffee with their amazing donuts to start your day.
At Rose Donuts, they provide free wifi, outdoor dining, and outstanding customer service. It's a wonderful place to hang out with some friends on the weekend or complete school work. Their business follows Covid-19 guidelines with customers socially distanced and masks required. Open from 4am to 10 pm, their hours are extremely accommodating, to say the least.
"I love splitting the texas donut with all my friends," junior Brenna Lynch said. "Rose Cafe is the best way to start your morning."
Next time you're craving a donut, head over to Rose Donuts and Cafe, they never disappoint!