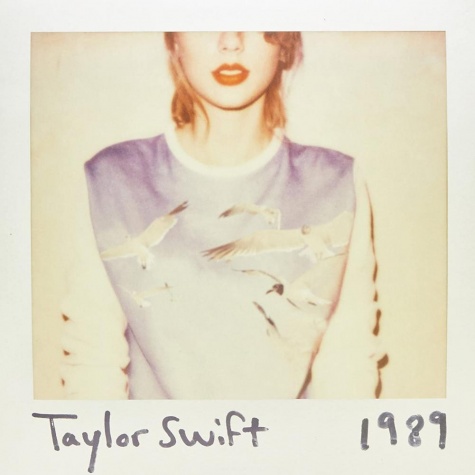 Brooklyn Staab | Student Life Editor & Publicity Manager 
April 14, 2021
Taylor Swift loves to drop hints, or as she calls them, "Easter eggs" for all of her work. Taylor's fans, also known as "Swifties," have a fun time cracking codes and secret messages with Taylor, creating a strong bond between her and her fans.  
Her lucky number is 13, and a lot of her release dates add up to 13 in some way. The date of April 9, the Fearless (Taylor's Version) release date, adds up to 13 (4+9) and is how the Swifties found the release date before she announced it. As of  4/9/21, she owns four out of nine albums as well. Everything Taylor does is all a part of one big plan, and her fans have the best time hunting these Easter eggs for her. 
Conspiracies about more re-records coming this year are circulating right now. In one of her vault songs, there's a red circus in the background, possibly hinting at her Red album (known as the "circus era") being re-recorded. Swift's albums are also recognized by specific colors and stylistic choices to true fans. 
Fans also found the variance of photos she included in the re-recorded song backgrounds interesting. Many were from the Fearless era in 2008, however there were some other eras and different hints based on the album colors.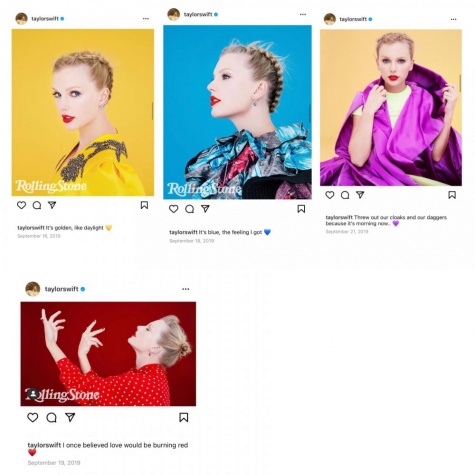 Matching with an old conspiracy about a series of posts in 2019, where she posted photos with the corresponding color background of the album she wanted to re-record and a specific number of words — that some say are related to the month — there were six hints for 1989 in Fearless (Taylor's Version).  
We know that a movie coming out in June (the sixth month of the year) used "Wildest Dreams (Taylor's Version)," so could we be getting the whole 1989 album again as soon as June? 
For any regular artist, re-recording one album in a year is extremely difficult. But for Taylor, she released two albums in 2020 and possibly four re-records in 2021, if the Swifties' theories are correct. 
True Swifties also know that each of her albums can be correlated with seasons on top of colors and styles. This would make sense as to why her re-records are not coming in release order, but in order of how she sees each album in a certain season.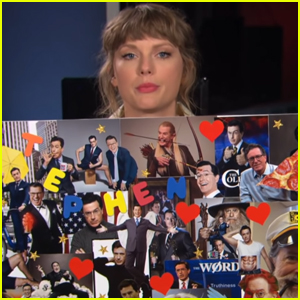 On the Late Show, she made multiple hints about 1989 in a bit she did with Stephen Colbert. On a mood board, there's a slice of pizza she pulls out with six pieces of pepperoni on it. This might seem like a reach, but during her 1989 tour the backstage parties with the fans were called the "pizza parties." She goes on to mention her 1989 album and the correlation with the pizza after this. She goes on to mention "Shake it Off" later as well.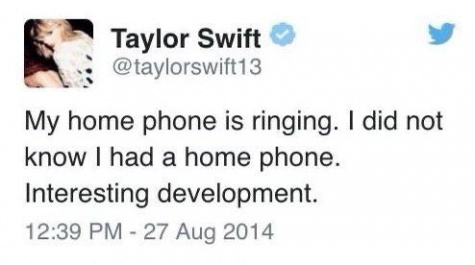 In a past interview on Good Morning America, she said, "My home phone is ringing… I didn't know I had a home phone" which is actually a direct quote from a tweet she made during her 1989 era. She said this at exactly 31:13 in the interview.
In the Late Show, she answers a phone call and some fans think this could be a clue to her re-joining her 1989 phase. 
There are thousands of theories about her music and it would be almost impossible to cover every detail in each theory because it gets as specific as an earring she wore. My best guess is that 1989 (Taylors Version)  will come out on June 25, 2021. This date is perfect because it is a Friday (she always releases albums on Fridays) and the date again adds up to 13 (6+2+5).  
"It's great to see her own her work," senior Megan Moe said. 
Taylor Swift's close bond with her fans is unbeatable, and it's great to see her own her music. We watched her grow up while we grew up with her, so it is really special to get these albums again, as Taylor's Version.