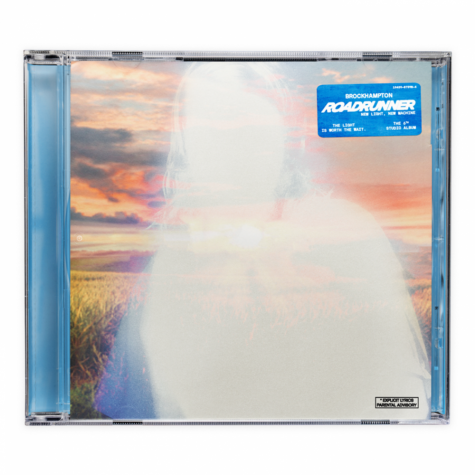 Jill Greene | Head Editor
April 16, 2021
If there's anything we needed right now, it'd be a new BROCKHAMPTON album. Yes, the "best boyband since One Direction" is back with another album. On April 9th, the hip-hop conglomerate dropped their 6th studio album and 2nd installment of The Best Years of Our Lives trilogy ROADRUNNER: NEW LIGHT, NEW MACHINE. Following the 2019 release of GINGER, ROADRUNNER showcases the band's electric talent and avant-garde technical flare in 13 tracks, as well as four bonus tracks on the physical release. However, since I don't own the physical copy, I'm limiting this review to the digital edition only.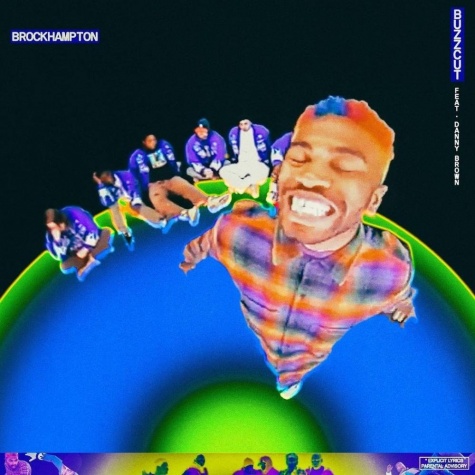 BUZZCUT (feat. Danny Brown)
The first of the two singles released, "BUZZCUT" opens with futuristic instrumentals, quickly transitioning into Kevin Abstract's self-reflective verse on race, his personal relationships, like those with his mother and ex-member Ameer Vann, as well as struggles to get where he is today. Lyrically, the chorus feels less significant, but that's not to say it doesn't hype up the listener regardless. The feature, Danny Brown, greatly adds to the unshakeable attitude of this song with his flow and lyrics (see "you're incels"). Overall, it gets your head bobbing, and it's a great song to drive to. Definitely one of the best on the album.
CHAIN ON (feat. JPEGMAFIA)
Initially, I wasn't a fan of the repetitive five-note ascension, but after a couple of relistens, it definitely grew on me, providing a chill, beach-like atmosphere—great for vibing. Written with a feeling of outrage following the death of George Floyd last May, Kevin, JPEGMAFIA, and Dom McLennon tackle systematic racism. Peggy's verse, in particular, is full of suave lyricism, but I feel like compared to the chorus and Dom's verse, this feature feels out of place. That's not to say it isn't enjoyable, though.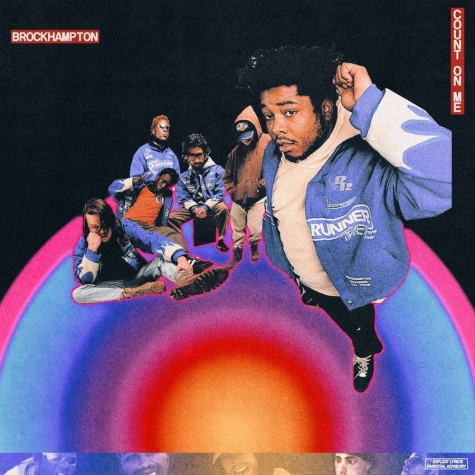 COUNT ON ME
The second of the two singles released, "COUNT ON ME" combines the band's rap prowess with a pleasant, peppy chorus. The chorus itself is the best part of the song, not to mention the most memorable. Out of all the verses, SoGone SoFlexy's definitely has the best flow. The whistling on this track is also pleasant, but it makes the song feel like some stock music for a hip new startup's Kickstarter pitch. This song is enjoyable in the moment, but not as remarkable compared to the others (even with the uncredited A$AP Rocky and Shawn Mendes features).
BANKROLL (feat. A$AP Rocky & A$AP Ferg)
Definitely one of the more self-indulgent songs, rapping about money and sex, "BANKROLL" is a dark and brooding testimony of how wealth affects someone's daily life. Compared to the rest of the album, the lyrics here are more so shallow. Throughout the track, the energy falters as the moody choruses intercept the individual verses. Ferg's verse was definitely the best on this song, as he had both an exhilarating performance and the best lyrics compared to Merlyn Wood and Jabari Manwa. While the sound mixing on Rocky's "bankroll" soundbite was hauntingly good, the rest of the mixing was muddled, especially on the verses.
Now, Merlyn's my favorite BROCKHAMPTON member, so needless to say I'm a bit disappointed.
THE LIGHT
Laden with guitars and a funky beat, Joba and Kevin shift the album from external struggles to internal by opening up about their experiences with mental health and a rough childhood, respectively. In a moment of vulnerability, Joba discusses how his father's suicide is affecting him in one of the most gut-wrenching verses. Light itself, as the title would suggest, is a reoccurring theme on this album, symbolizing hope. Joba and Kevin's performances, combined with the haunting background vocals and the wilding instrumentals create the perfect vent for anger. Although the mixing between the vocals and the instrumentals could have been more balanced, this track is very good.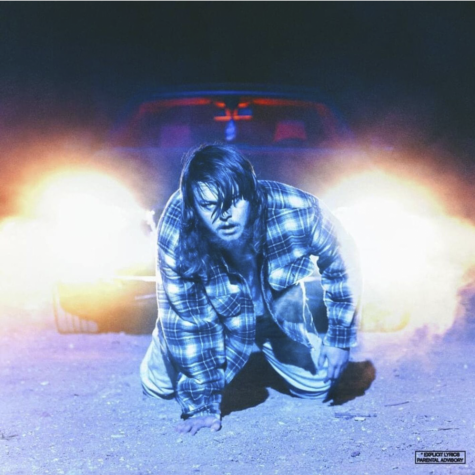 WINDOWS (feat. SoGone SoFlexy)
The longest track on the album, at 6 minutes, "WINDOWS" features all 7 members. As per usual, the best verse, lyrically speaking, is Dom's. In general, SoGone's, Joba's, and Merlyn's were also cool, with my favorite part of this whole track being the backing "Go Merlyn"'s.  Unfortunately, the sound editing on this song takes away from the flow of each verse, throwing the whole rhythm off. Combining the hazy synths and mixing, the looping beat, and the more reserved performances on this song (especially bearface's), "WINDOWS" leave a lot to be desired.
This is the perfect track for when you're alone at night, as I feel myself falling asleep as I write this.
I'LL TAKE YOU ON (feat. Charlie Wilson)
On the second half of the album, the band gets in touch with its poppier side with the upbeat track "I'LL TAKE YOU ON." The band gets Matt Champion, along with Joba, bearface, and Kevin to sing again, creating a track that really shows off BROCKHAMPTON's skills as a boy band. The harmonies here are sweet, reminiscent of their 2019 single "SUGAR," and as a pop song, I feel it's better than "COUNT ON ME." The punchy beat, chorus, and Joba's refrain are all catchy enough to get you to move and sing along. The sample of "BLEACH" from 2017's SATURATION III is a great transition to the outro, a shoutout to nostalgic fans, and a callback to the band's earlier success, which could be signifying that it's time for the band to move forward in a new direction. Lastly, I would just like to add that Joba's singing voice is pure honey.
When making your playlists for that perfect California summer, don't forget to add this track.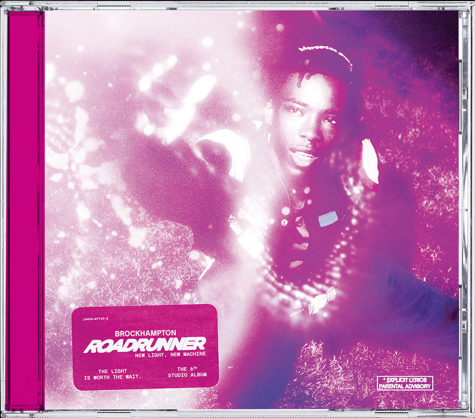 OLD NEWS (feat. Baird)
In "OLD NEWS," Matt, Merlyn, Joba, and Baird come together to lament failed relationships. Baird's verse is debatably the best here, but Joba's comes in at a close second. Upon first listen, Jabari's chorus felt a little tired and airy. There's nothing too memorable about this track, save for the groovy bass line. This willll take a couple of relistens.
WHAT'S THE OCCASION?
Like "THE LIGHT," this song is also pretty guitar-heavy, combining with futuristic synths and eerie backing vocals. Additionally, while both songs are moody, this one seems less personal and vaguer, with Matt and Joba singing about not being able to save their loved ones.  The piano break here is refreshing and overall contributes to this song's blue mood. The instrumentals intensifying during the final chorus also feel like some sort of artistic catharsis.
A good song to listen to in your bed, headphones in, staring at the ceiling.
WHEN I BALL
From the previous song, the energy starts to pick up. Chad Hugo's piano work on this track feels reminiscent of classic R&B songs, with Marvin Gaye's "Mercy Mercy Me" coming to mind. The nostalgic feel couldn't be any more appropriate, as Dom, Matt, and Joba discuss their childhoods. Unsurprisingly, Dom lyrically prowess just does not miss. This is quite possibly my favorite verse of his on this whole record. The string section at the end is beautiful. It is a very solid, soulful track overall.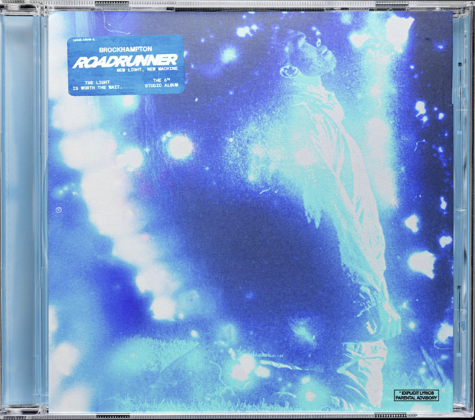 DON'T SHOOT UP THE PARTY
Kevin Abstract did not have to go as hard as he did here. To the steady thumping of an audacious beat, Kevin opens the song with a verse that tackles both racism and homophobia in one go. Here, being neither white nor straight, Kevin denounces bigotry all while propelling himself up, showing how he's overcome the struggle to become as strong as he is today. The chorus uplifts the listener with a G-Funk sound all while simultaneously denouncing gun violence in America. I was starting to feel that Matt's verses lacked life or oomph on this album, yet his bit here gave me what I needed. For that, I think this is Matt's best verse on the album. And what's not to like about that mistletoe line? The bridge here is both comical and self-empowering. Joba's verse? Fire. The sound editing and choices on this track are great, as evident with the beat drop after Joba's verse. If you haven't heard it, I recommend you go listen and see what I mean. Like the title suggests, the track makes you feel like you're invited to a party, and it draws you into the celebration. I feel this added to the listening experience as a whole.
Absolute banger.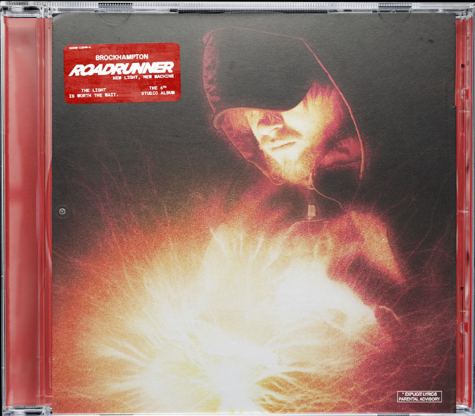 DEAR LORD
If DON'T SHOOT UP THE PARTY was the ultimate Saturday night thrasher, then DEAR LORD is the next morning at Sunday mass. In all seriousness, this track is a very earnest show of support for Joba dealing with his father's suicide. Lead by bearface, the boys take a crack at a gospel hymn by harmonizing in a choir. Together, they mix beautifully, turning to a higher power, emphasizing the significance of the light motif on this album. The track is mostly a cappella with the exception of a gentle keyboard, which I feel adds to its tenderness.
THE LIGHT PT. II
Continuing from the track earlier in the album, THE LIGHT PT. II feels less like a way to vent out frustration like its predecessor does, and more so like a bleeding confession. An admission of sadness and fear from deep within both Kevin and Joba. This final track, and I don't mean this in a negative way whatsoever, feels less like a song and more so like a slam poetry session that just so happens to have instrumentation. While Kevin expands on themes like those in BUZZCUT and THE LIGHT, Joba takes up nearly two-thirds of this track grieving over the death of his father. The importance of the light motif is clearest here than anywhere else in the album, as Joba struggles to understand why his father would take such drastic measures instead of waiting to see the light.
Interestingly, Joba said this was the most painful album for him to work on. However, he knew he had to open up and connect to his audience. He knew that it would show those who are struggling one thing: that they are not alone.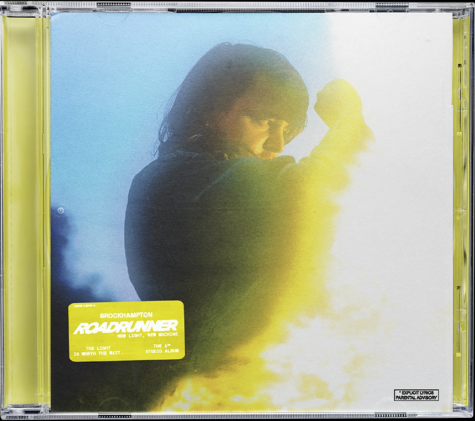 FINAL THOUGHTS
Initially, this album was hard to sit through. I'm a BROCKHAMPTON fan, but forcing myself to sit down and listen to something, especially for a school assignment, isn't easy. But, I wanted to do it fair justice. After many relistens and an in-depth analysis of the meaning behind the lyrics, I have a deeper appreciation for this album, and I think it shows the band's refined maturity. Although, with this being producer Jabari's vocal debut, I wish they utilized him more beyond choruses or interjections. There's always next time, I suppose.
This album shows the band's refined taste and knowledge of its roots, like the references to Wu-Tang Clan or R&B and G-Funk, but it still manages to up the game and takes risks, polishing the industrial sounds and aesthetics of their 2018 album iridescence.
While I prefer the more hype tracks like those off of SATURATION III, for example, I don't think it's fair to compare this on the same level as other BROCKHAMPTON albums.
My favorite tracks were "BUZZCUT," "TAKE YOU ON," "WHEN I BALL," and "DON'T SHOOT UP THE PARTY," and I'll probably add "DEAR LORD" and "THE LIGHT PT. II" to a "real sad boy hours" mix.
My least favorite track was "WINDOWS."
If you agree with my thoughts and opinions, thank you. I know exactly what I'm talking about, and, by association, so do you!
If you disagree with my thoughts and opinions, you're right. I know absolutely nothing at all about anything.
Everybody wins.
8/10
TL;DR
There's too much injustice in this world. Dom should write a book. Joba needs a hug. Don't give up hope!