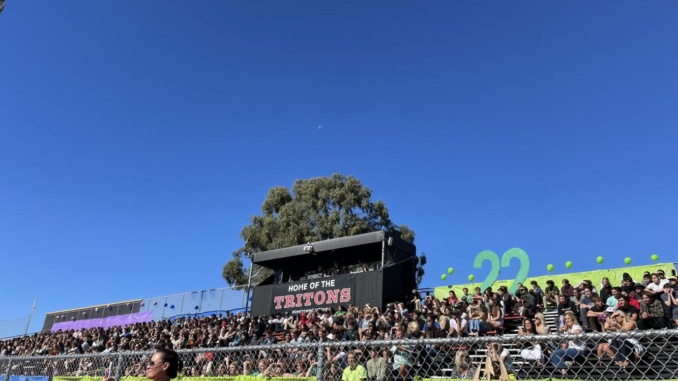 Sofia Sipelis | Opinion Editor
November 6, 2021
Following San Clemente High Schools' notoriously extravagant homecoming festivities comes red ribbon week, a week intended to spread drug awareness around campus. The week is full of spirit days, lunchtime activities, and this year, a spirit assembly. 
Beginning on Monday the school is decorated with red ribbons. The settle symbol of drug awareness can be found around campus, on trees, poles, railings, and walkways. Students also receive drug awareness bracelets which allow them to receive benefits at stores like 7-11; free Slurpees with a red wristband are a popular favorite among students ranging from elementary to high school.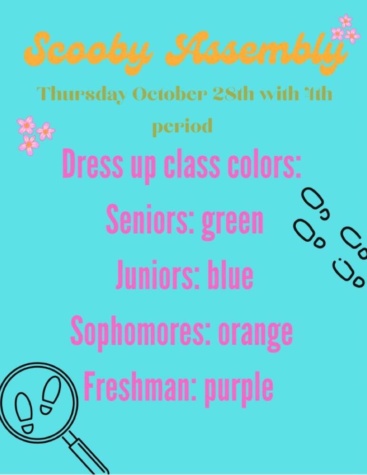 Red ribbon week was also accompanied by an assortment of spirit days this year. Tuesday was wear red day, Wednesday was wacky sock day, Thursday was class color dress-up day (to accompany the Scooby-Doo-themed spirit assembly), and Friday was Halloween costume day.
In addition to traditional Red Ribbon Week festivities, this year students got to enjoy the first outdoor spirit assembly, a COVID rendition of the Associative Student Body's (ASB) popular spirit assemblies. The assembly typically takes place in the main gym, with an assortment of theatrics: smoke machines, dark lights, and extravagant decor, but due to COVID restrictions, ASB was forced to adapt. 
"As activities director, I am proud of ASB and how we came together to put on this event, especially with it having to be outside," junior Morgan Mack said. "Our sports commissioners killed it and I thought our sports and teachers did amazing! Triton ASB can't be beat!"
This year students rallied to the football stadium, watching teachers and students play a variety of different Halloween and Scooby-Doo-themed games. Students enjoyed the lively return to spirit assemblies. Junior Taylor Campbell said, "The spirit assembly was really exciting, I loved seeing sports teams present their creative dances, and my friends and I were excited to get back into the rhythm of school spirit!" 
This year students endured the glaring sun as they enjoyed football, cheer, water polo, cross country, and other fall sports display their team spirit as they danced to music compilations and reinforced the idea that most athletes made the right choice when they chose not to pursue dance. In addition to sports team dances, SCHS drama gave students a preview of their play Beauty and the Beast, leaving students in awe of their perfectly synchronized choreography and incredible vocals. They will continue to perform the musical on upper campus until Saturday, November 6. 
Despite the drastic changes to Triton traditions this year, San Clemente school spirit is back and ready to be enjoyed by the student body, this time to stay.