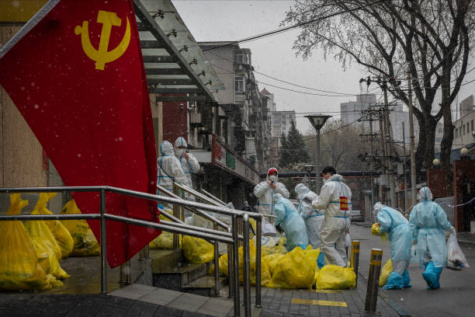 Daniella Flores | Writer
March 18, 2022
In the midst of the complete chaos happening in the world right now, China is experiencing worst Covid-19 outbreak the country has seen since the beginning of the pandemic. On Friday, March 5, China ordered yet another lockdown. (Ultram HCL)
Throughout February, there were only a few dozen reported cases in the country. On Tuesday, there were a reported 5,100 Covid-19 cases in China — the highest since the early 2020 outbreak in Wuhan. 
While this number is incredibly low in comparison to other countries (Orange County alone had over 5,000 new cases per day through most of January) with China's harsh zero-Covid policy, the number is alarmingly high. 
Although the reported cases might only be in the thousands, as of Tuesday, 37 million people were in lockdown in China. 
At the beginning of the month, only a few provinces around the nation were experiencing a rise in reported cases. But, by March 6, medical experts began categorizing the situation as "severe." Despite the warnings from medical experts, many news sources believed that China had the resources to handle the cases. 
Nearly half of the total infections from this particular outbreak have come from Jilin, a Chinese province that shares a border with North Korea. Imported cases from overseas and the Omicron variant have only exacerbated the severity of the outbreak. 
The Omicron variant has been the main infection driving the outbreak. The variant has become the most dominant strain in the country, replacing Delta, and making up roughly 80% of the reported Covid-19 cases. "It's interesting to hear that Omicron spread so rapidly in China and caused such a rise in Covid-19 cases, just like it did in the United States," junior Emily Ellinger said. 
Unfortunately because of the rapid spread of the Omicron variant throughout the country, five major Chinese cities are under various levels of lockdown.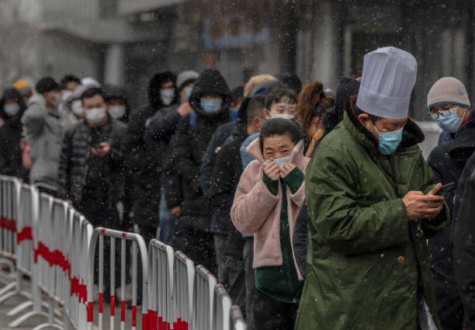 Residents in four cities — Changchun, Jilin city, Shenzhen, and Dongguan — are banned from leaving their own neighborhoods, with the exception of essential workers and emergency services, of course. In these cities, each household is permitted to send only one person to buy groceries every two or three days. 
In the fifth city, Langfang, all residents are entirely prohibited from leaving their homes, except for in emergency situations. 
Many of these cities have stopped all forms of public transportation, indoor dining, and have closed schools in order to conduct mass testing for their residents.
"I couldn't even imagine how difficult it would be to live in those extreme restrictions right now," junior Tessa Campbell said. "Thankfully the United States hasn't adopted a similar policy, but I do think that with all of the guidelines being lifted here we are going to see an inevitable surge. Hopefully it won't be as severe as the one in China."
Healthcare officials and government authorities are racing to boost health care in highly affected areas by building treatment centers and deploying workers to help control the spread. 
Even with many countries abandoning strict-zero Covid policies, the Chinese government refuses to adjust.