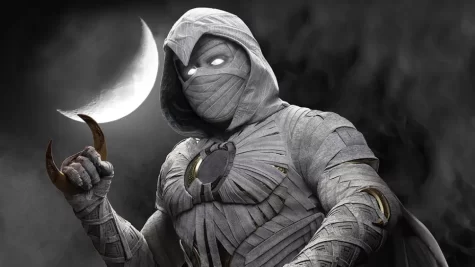 Austin Ashizawa | Student Life Editor 
April 29, 2022
On March 30, Marvel finally released their highly anticipated mini-series, Moon Knight, on Disney Plus. Although this marks the fifth series within the Marvel Cinematic Universe (MCU) to debut on the popular streaming platform, it received notable attention as the first episodic show to introduce a new MCU character without the support of a character from preexisting MCU movies. The series stars Oscar Isaac, Ethan Hawke, May Calamawy, and the late Gaspard Ulliel. 
While previous Marvel shows like Wanda Vision have made headlines for tacking difficult topics, Moon Knight has again sparked intrigue – this time, for Marvel's unique approach to dissociative identity disorder (DID). "With how most of the superhero stories have been so far I was expecting the show to be a simple action-filled story," senior Max Banks said. "But in reality, it is much deeper and a lot more touching."
Without exposing too many spoilers for those who have yet to watch the show, the first episode of the series introduces Steven Grant, a man who struggles to keep track of time, establish relationships, and even remember where he is. Over time, Marvel's storytelling and Oscar Isaac's fantastic performance intimately explore the heart-wrenching emotional and physical trauma that causes DID, as well as the challenges faced by those who live with the mental health disorder.
In the early years following its official recognition, DID was unfortunately used by the media to spark concepts for monsters and murderers. In recent times, controversy has continued to propagate as many people have falsely claimed to be struggling with DID in attempts to gain attention. Although Moon Knight is still an early step in bringing mental illness into a healthier light, it deserves praise for endeavoring to take that difficult first step.
From an overall tonal perspective, the substantial focus on ancient Egyptian mythology allows for the show to explore several genres that have yet to be seen in mainstream Marvel media – notably psychological horror. Although the gore in the series is generally kept to a minimum, there are a couple of scenes that are more than a bit disturbing (if you've seen Episode 4, you know what I mean). "I think this new psychological horror approach in the show is what makes it stand out compared to other MCU content," senior Trevor Pham said. "It's unique and different and combining it with the superhero genre provides something special for all fans."
Marvel has, per usual, been very deliberate with the music for the series. Much like Guardians of the Galaxy which used older music to establish the playful tone of the films, Moon Knight also takes advantage of popular songs from the '60s, '70s, and '80s. However, this time, music is used primarily to characterize the protagonist. This characterization feels dramatically different from the standard MCU character introduction, but it is undoubtedly an interesting change of pace.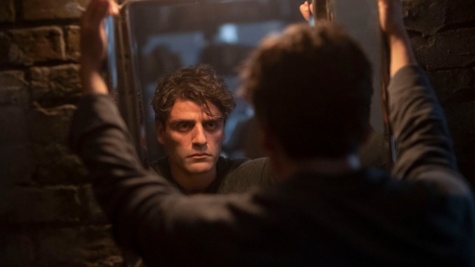 The composer Hesham Nazih was brought onto the project to create the score for the series. As he explained in an interview, as a native Egyptian himself, he aimed to bring the culture to life. A perfect example of this is when the characters make their way to Cairo. In this scene, Nazih was careful to capture the vibrant, vast, and yet ancient essence of the city. "The main theme for Moon Knight itself sets a really powerful yet haunting tone for the unusual superhero," Banks added. "It's different from what we've heard before, and it's a fun shift for the MCU."
As a forewarning before diving headfirst into the series, fans should not expect every moment to be action-packed like a Michael Bay movie. Like The Falcon and the Winter Soldier and Loki before it, Moon Knight has a slightly lower budget than other Marvel projects. Resultantly, it focuses much more heavily on character building through dialogue and storytelling rather than over-the-top effects. "It's a different feeling, but I'm here for it," Pham said. "It's very refreshing and puts the audience on the edge of their seats every scene."
Although this lower budget admittedly leaves some of the more important CGI-dependent scenes seeming a bit lackluster, the series is still full of some truly great feats of cinematography. Many of the set designs are reminiscent of Indiana Jones and The Mummy, perfectly encapsulating the exciting and mysterious nature of the plot. 
The experience may not be for everyone, as some fans believe that the mini-series suffers from its tethers to typical Marvel humor and pacing. Nevertheless, it has received continual praise for its bold attempts at changing up the formula, and it's undoubtedly worth a watch if you have the spare time and a Disney Plus membership. For those already invested in Moon Knight, look forward to watching the finale on Wednesday, May 4.