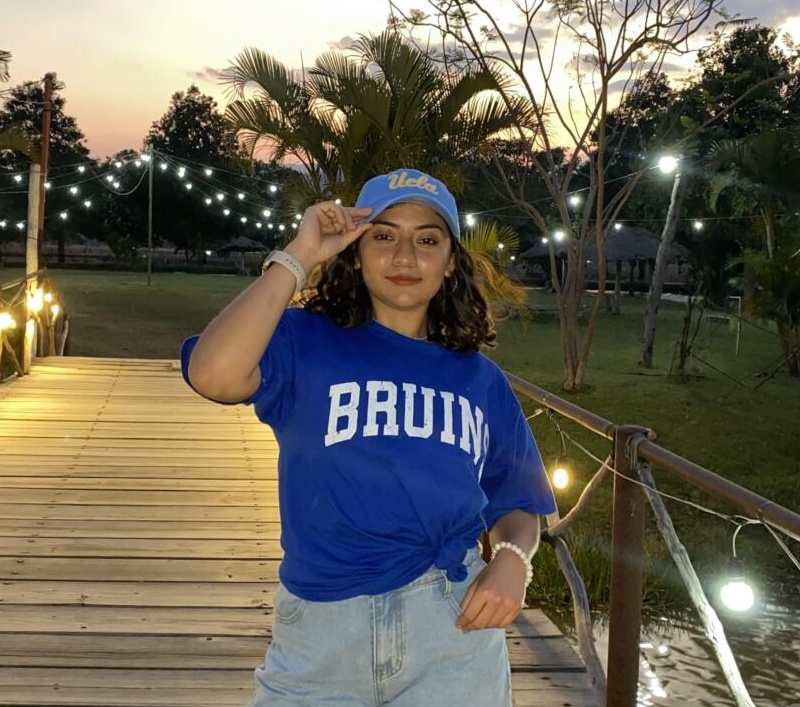 Danielle Generaux | Student Life Editor
May 26, 2022
Nancy Polanco, who was recently awarded with the well-deserved title of Triton of the Year, is a bilingual scholar, athlete, and social justice advocate at San Clemente High School. It is an incredible feat to be nominated for the prestigious Triton of the Year award, let alone win it. The Triton of the Year award is among the highest achievements that can be won at SCHS. It is presented to an SCHS senior who is well-rounded, has a high GPA, is engaged in a multitude of school activities, is well-liked by staff and peers, and has given back to the school. Triton of the Year nominees were selected by the staff of SCHS, then narrowed down to only five students. The final five – including Madeline McDonald, Zane Pert, Mirca Gomez, and Cora Lafollette – then had to submit an application and attend an interview where a select panel of administrators and teachers decided on the Triton of the Year. This award is not to be confused with Scholar of Scholars, which awards the highest GPA of all seniors in the entire school. 
In her freshman year, Nancy Polanco moved from Guatemala to our beautiful beach town of San Clemente, California. Polanco did not speak English, so she had to learn how the language while also balancing the pressures of a new school and community. 
"For me, it was pretty exciting at first because it was like moving to a completely different world," Polanco said. "But soon I faced the challenges of not knowing the language as well as not having any friends, which made me feel lonely sometimes since I couldn't establish a relationship with anyone."
She also recognized the drastic cultural differences. "Life in Guatemala is more simple," said Polanco. "I grew up surrounded by smaller houses and nature. Also, having accessibility to all kinds of restaurants and stores and being able to afford those things was pretty shocking. The middle class in the U.S. is almost the same as the highest class in Guatemala."
She has made an outstanding impact on San Clemente despite not growing up here. She pushed through the difficulties of learning a new way of life and thrived.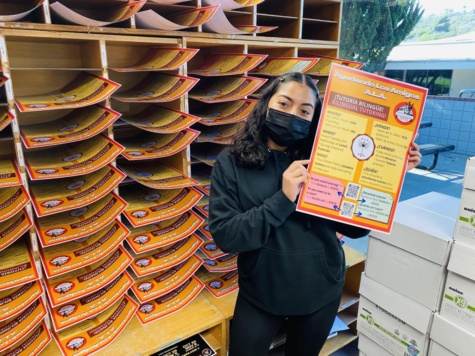 "I think it took me about 6-8 months to start understanding when people talked to me and to be able to respond with short sentences," said Polanco. "But it took me over a year to be able to establish conversations and feel comfortable when speaking." Yet, she did not let the language barrier stop her.
Polanco joined Link Crew and is a member of the No One Eats Alone Committee. In these programs, she not only helps freshmen get acclimated to life at SCHS but also contacts transfer students and guides them through their first week of school. She is also a member of the Activities Committee for the No Place For Hate Club where she works to spread kindness make the school environment more inclusive and supportive. She is the Co-President of the Laura's House Club where she leads meetings, organizes activities, and manages the social media account. She is the President of Fuerza Latina, where she leads the club in meetings and cultural activities and runs social media. As if those incredible contributions to the community weren't enough – Polanco founded the ALA (Ayudando Los Amigos/Helping Friends) Club alongside senior Madeline McDonald, which strives to "help English learner students assimilate to SCHS." While doing all of the above, Polanco also competed on the girl's wrestling team during her sophomore and junior year.
"Nancy and I met our sophomore year and, between being Link Crew Leaders together and co-founding our club ALA, Nancy has become one of my dearest friends and honestly my role model," said senior Madeline Mc Donald. "With every interaction, I only become more impressed by her. Her work ethic and kindness are unmatched, which is such a powerful combination to have. Whether it be tutoring at ALA, leading Fuerza Latina, working, and so much more, she NEVER stops moving. She is the most incredible individual that I have ever had the honor of knowing and has and will continue to change the world for the better." 
While balancing the weight of getting good grades and giving back to her school and community, Polanco maintained a full-time job. From November 2019 to October 2020, Polanco worked as a courtesy clerk and a bakery clerk at Albertsons. In this position, she attended to clients' needs, packed groceries, and won employee of the month in May of 2020. From August 2021 to November 2021, Polanco worked at Taco Bell as a cashier. Here, she learned to manage money, build people skills, and stay organized. From November 2021 to present, Polanco has worked at the front desk at Fitness 16. 
"She is very hardworking, inspiring, and a friend who pushes those around her to try new things," said senior Diana Bonilla Gutierez. "She is very kind and caring for others and is always willing to lend a hand." 
Even with a full-time job and commitment to leading numerous clubs, Polanco still achieved many academic awards. Some of these awards include the California Scholarship Federation (10-12) and Superintendents/Principal Honor Roll (2018, 2019, 2020, 2021). Her teacher gave her achievement awards for Algebra I (2018), English (2019), and Spanish (2019). She even got student of the year for English in 2019 and student of the year for Chemistry in 2020. It is quite possible that a person could not be more deserving of an award for students who inspire and overcome than Nancy Polanco.
Though SCHS will feel the loss of this light to the community next year, Polanco's impact will live on through the students she has helped on campus. The Triton of the Year for the Class of 2022 will most definitely have an outstanding impact on her peers in her next academic endeavor at UCLA. She will attend the prestigious university at no cost thanks to the Angel's Baseball scholarship.