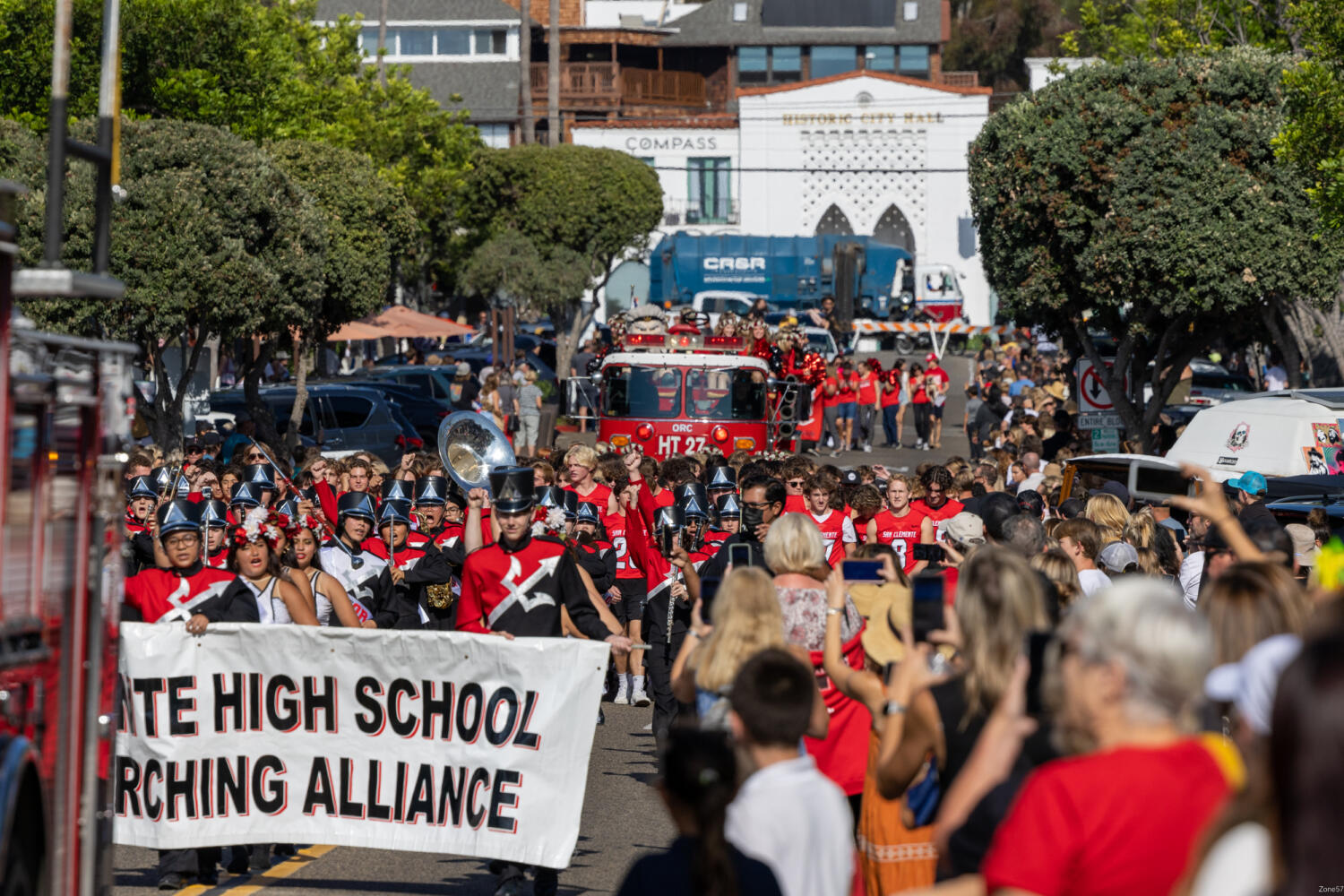 Sophie Rapeepat | Writer
October 23, 2022
Homecoming at San Clemente High School is a whole weekend packed full of events, starting with the parade on Del Mar and the football game before the dance itself even begins. Despite the challenges of COVID-19 in the past, this year's homecoming gave students the night they deserve, and high schoolers excitedly came together to celebrate with friends and family.
The weekend began with the parade downtown, which is one of San Clemente's greatest traditions. Even though it lasts only half an hour, people come from all over to support the different floats that partake. The theme this year was the "Triton Arcade," and each class decorated a truck to look like a specific videogame. (Phentermine) The freshmen pulled through with a Donkey Kong float, sophomores created a Galaga float with Brent Humphrey starring in an alien suit, and juniors made a statement with the electric theme of Pac-Man. The Senior class showed off with a Mario float and the parade was followed by different sports teams, clubs, and arts programs.
The parade brings everyone together and students love representing their activities.
"I love the positive energy that the parade brings and it's so special to see everyone cheering each other on," junior Ava Martinez said. She took part in the parade as a member of Varsity Tennis. "It was definitely a highlight to celebrate as a team and it was awesome to see so many friends and family watching from the street."
Later at the football game, the Tritons defeated the Capistrano Valley Cougars 51-7 and the entire stadium was packed with excited energy. The crowd joined in on the singing of the Star Spangled Banner, which was performed proudly by the school's choir group, the Madrigals.
"San Clemente High School's football games are so special because of the school spirit," sophomore Izzy Salmon said, a transfer student new to the SCHS culture. "The 'One Town, One Team' mindset really sets this school apart from others."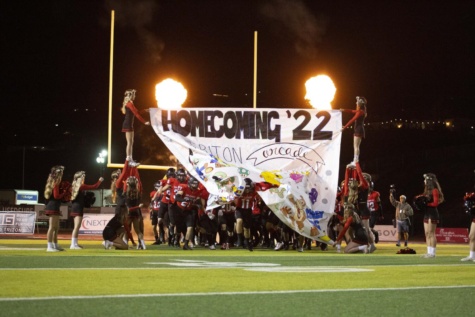 The halftime show also featured dances from each class, and amazing stunts from students wowed the crowd. Last year's homecoming royalty Cora LaFollette and Diego Crawford even returned to crown the new King and Queen, Hayden Dill and Megan Mills. The announcement was accompanied by a spectacular display of fireworks, making the night one to remember.
Lastly, the homecoming dance took place on Saturday, complete with multiple carnival rides, a photo booth, food stands, and even an arcade to pair with the theme. Despite the cloudy weather and intermittent drizzle, students danced together and ended the night singing along to "Sweet Caroline."
Homecoming weekend is an opportunity for everyone in San Clemente to bond together, and students are already excited about what next year's homecoming will bring.