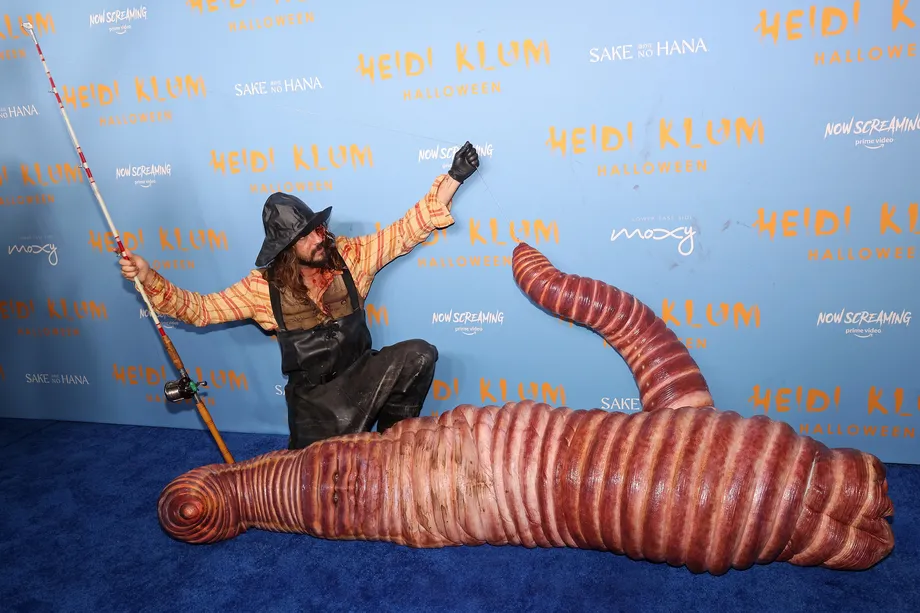 Kyla Brown | Head Editor
November 4, 2022
Celebrities took to their social medias over Halloweekend to showcase their costumes, and jaws were dropped, to say the least.
Heidi Klum is known for going above and beyond for the holiday, and her look for her 21st annual Halloween party was truly show-stopping. She turned heads and frightened many in her all-too-realistic worm costume. Senior Emma Fann said the costume was "so outside the box but also so blatantly obvious that I'm astonished no one has done something like it in such a capacity before. I am so happy she did it, though." Reportedly made from a special effects face piece, prosthetic shell, and paint, she slithered through the carpet at her event in what I would consider the most memorable costume this year. 
Singer Billie Eilish and her new boyfriend Jesse Rutherford, lead vocalist of The Neighbourhood, took to the streets as a baby and old man, respectively, seemingly poking fun at their eleven-year age gap. Senior Ireland Eastwood said she "saw their look and the controversy it spiked. It seemed very inappropriate in today's social context." The couple's costumes have received significant backlash indeed, with many fans pointing out the fact that the pair have known each other since Eilish was 15 and Rutherford was 26. Sounds like a case to me!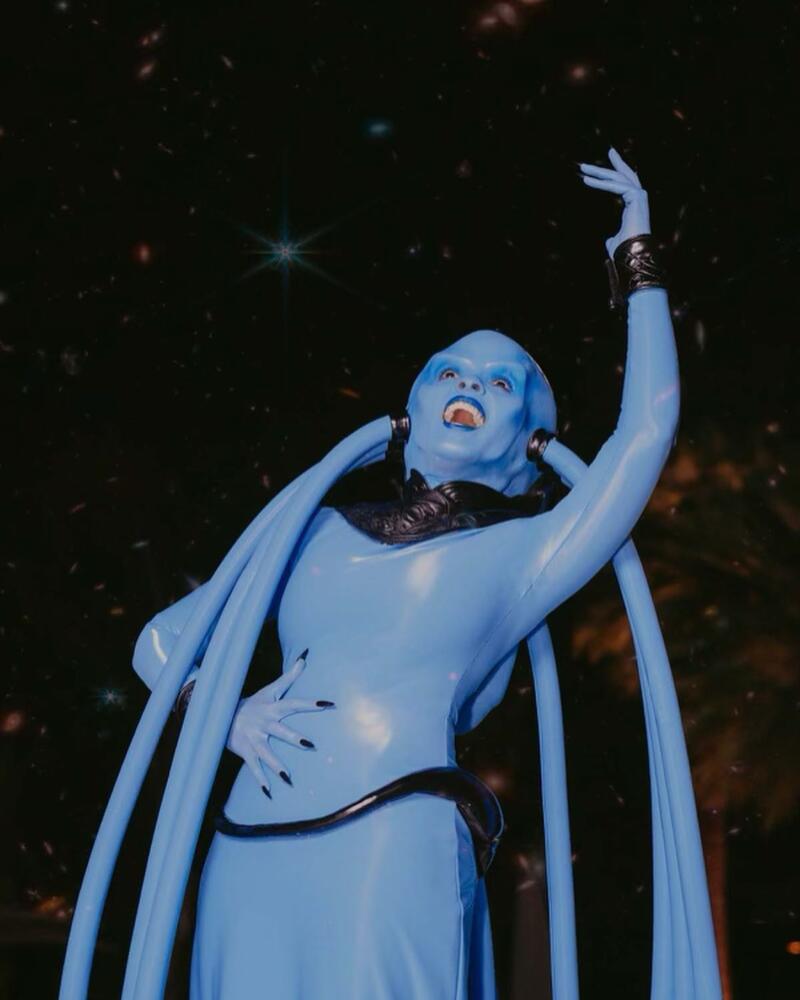 There were a few celebrity costumes this year that have not been applauded nearly enough, so I am here to give Diddy, Janelle Monáe, and Lori Harvey the flowers they deserve. Diddy's Joker costume was ridiculously accurate, making many people question if he had posted a picture of his costume or of Heath Ledger himself as the DC villain. With a devious laugh and flame thrower in hand, Diddy nailed it this year. Janelle Monáe, too, truly transformed in both her Diva Plavalaguna and White Rabbit looks. She goes all-in every year, highlighted by her Grinch and Dr. Jekyll and Mr. Hyde costumes from last year, and her wardrobe this year only confirms that she is, in fact, the queen of Halloween. Lori Harvey killed her Beyoncé costume, dressing up in two different looks from the "Me, Myself and I" music video. She looked striking in her off-the-shoulder black dress and continued to impress with her green and white halter dress. Tens across the board. 
Speaking of Beyoncé, the Carter family joined the party a little late with an Instagram post on November 3 dressed as the Proud Family from the beloved animated series. Their costumes were accurate and adorable, and seeing Beyoncé as Trudy and Suga Mama was the perfect way to wrap up this Halloween season. Let it be known that I was originally planning on being Penny Proud for Halloween, so Beyoncé copied me. I'll let her slide on this one though. 
Overall, there were incredible looks served by countless celebrities this year, setting the bar high for years to come. Will they be able to compete with their looks next year? We will have to wait and see.