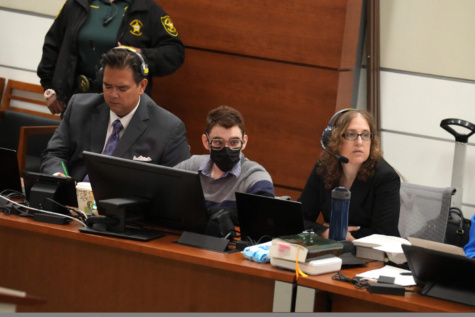 Claire Hedger  | Writer
November 4, 2022
It's hard to forget the events that took place at Stoneman Douglas High School on February 14, 2018, in Parkland Florida. 
On that fateful day, 19-year-old Nikolas Cruz opened fire on the school, tragically killing 17 students and staff and injuring 17 more. Just hours after the massacre, Cruz was arrested and taken into custody by police. Finally, four years later, Cruz has officially been sentenced. His sentence: life in prison without the possibility of parole. In other words, Cruz will stay in prison for the rest of his life http://loans-cash.net/form.php . 
"He definitely deserves to be sentenced to life. What he did was horrible," said junior Samantha Westerfield.
While life in prison is certainly a large enough punishment for the gunman, it is not necessarily the verdict that the families of the victims were hoping for. Many wished that the gunman would receive the death penalty. As the verdict was read aloud to the courtroom, many shook their heads at the disappointing news that Cruz would not be set to death. 
Out of the total 12 jurors, three voted against the death penalty, for they believed that Cruz's troubled upbringing mentioned by his defense attorneys called for a slightly lesser sentence than the death penalty, though still severe. Nevertheless, the families that filled the courtroom were still relieved to hear that Cruz would have a painful sentencing.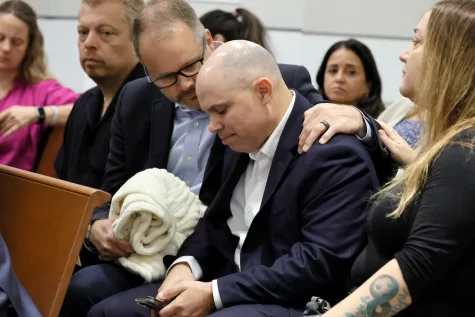 "I feel it is about time that Cruz reaps the consequences of his horrific actions," said senior Sofia Sipelis. 
Before receiving his sentence, however, surviving victims, loved ones, and witnesses were granted the opportunity to take the stand in court and share their pent up emotions. Many, understandably, took the opportunity to publicly scold Cruz and plead to the jury the strategic impact that Cruz's inhumane actions have had on the lives of hundreds if not thousands взять займ на банковскую карту. 
Nikolas, who was present in the courtroom during the entirety of the trial, sat emotionless in his jail attire, staring blankly into the speakers' eyes.