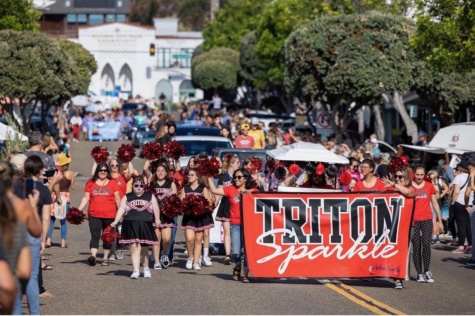 Amanda Dirpes | Writer
November 4, 2022
Established at the beginning of the 2019-2020 school year, the Triton Sparkle program at San Clemente High School inspires acceptance and diversity throughout the community by providing an opportunity for students with and without special needs to cheerlead alongside one another at practices and high school sporting events.
Over the past four years since its founding, the program has grown immensely. First cheering solely at the freshman and junior varsity sporting events, the team recently cheered and performed at their first varsity football game on October 14, 2022, supporting breast-cancer awareness by donning pink bows and socks. 
The team practices their cheers twice weekly and cheers at one or two events per month. Here, people witness team members grow in confidence and seeing their parents light up while their children enjoy being regular high schoolers $1000 loan online warms hearts. Before Triton Sparkle, teammates lacked a space to express themselves this publicly, so seeing them glow with excitement cheering together every week inspires acceptance throughout San Clemente High School.
"I love hearing the girls cheer and seeing them in their uniforms. Spending time with them and seeing their excitement is what motivates me to lead this team!" SCHS sophomore Andrea Ayala, one of the team's captains, exclaimed.
Also being heavily involved with school spirit, the team has also performed their "Get Your Sparkle On" dance at the SCHS Best Buddies talent show, the Wellness and Prevention Family Fest, and the Sunshine Awards, all within the last year. The team recently walked in the annual SCHS homecoming parade on Del Mar as well.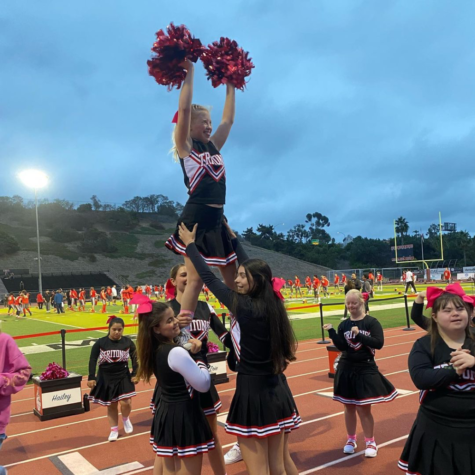 "I have been on the team since my sophomore year," senior Kaelyn Graham said. "My favorite part is that everyone is always included since you do not see that everywhere." This unique program has provided an opportunity for any student to find a community and place of expression within their student body.
Triton Sparkle creates an inclusive environment for all and any of SCHS's students, so if you are interested in dedicating your time to this amazing team, join practice after school at 3:30 PM on a Tuesday or Thursday in front of the 600 building, or contact Ms. Shrader at [email protected]!