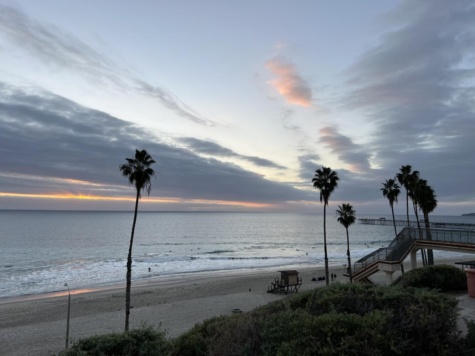 Hannah Eberle | A&E Editor
December 2, 2022
After receiving a delectable take-out order from one of San Clemente's many beloved restaurants, you might ask yourself where you could stop and eat. Postpone your hunger for a short while, though, as I encourage you to drive to the most superior place where you can dig into your food and enjoy the beautiful ocean view: the T-Street parking lot. 
While T-Street earns most of its fame for being one of the best surf spots in town, the lookout above holds one of the best views in SC. Sit back and relax, and take in the astonishing sight of the pier, the Dana Point headlands, and the beautiful rolling waves of the Pacific Ocean.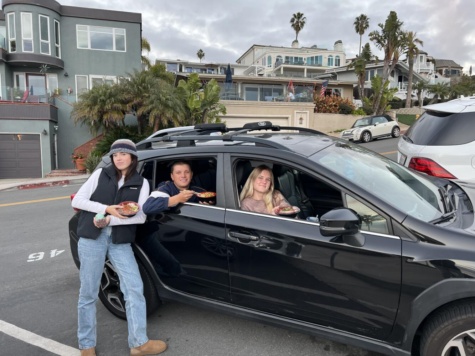 T-street serves as the perfect spot to consume any meal of the day. Arrive early in the morning to enjoy your breakfast while watching the morning surge of surfers. Create a relaxing break in your day to nourish your hunger and admire the beauty of the beach. Or, arrive at arguably the best time, sunset, and enjoy a peaceful dinner and a perfect ending to your day. 
For many SCHS students, T-street is a place that holds many special memories. "Meeting there with all my friends for Senior sunrise was super special, now I like to go back and spend time reminiscing on all my high school memories," says Senior Olivia Longenecker. 
When looking for a place to park and enjoy a meal, T-street is hard to compete with. Whether it be with friends, family, or just a date with yourself, T-street will not disappoint.