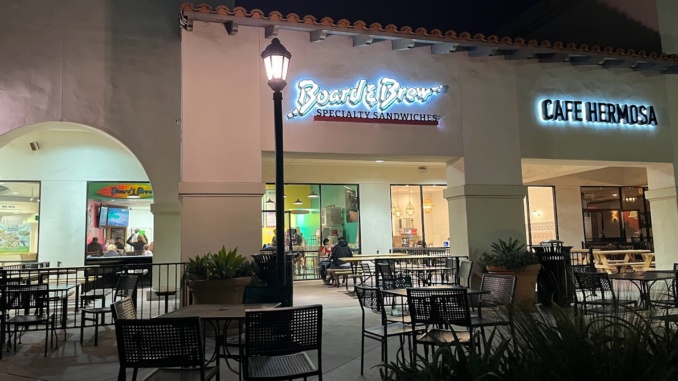 Daniella Flores | News Editor/Publicity Manager
December 1, 2022
Known as one of the best sandwich spots, if not the best in town, Board & Brew has some of the most delectable sandwiches to offer. Initially established in 1979 in San Diego, Mike Desanti and Bret Crutchfield decided to open a Board & Brew in San Clemente over a decade ago. Little did they know that the specialty sandwiches Board & Brew produced would become local favorites for years. This year, Board & Brew was voted as the best sandwich spot by the Triton Times and San Clemente High School students. 
With an expansive menu, Board & Brew has a sandwich for everyone to enjoy. Along with sandwiches, their menu consists of soups, salads, and various brews (if you're 21 and over of course).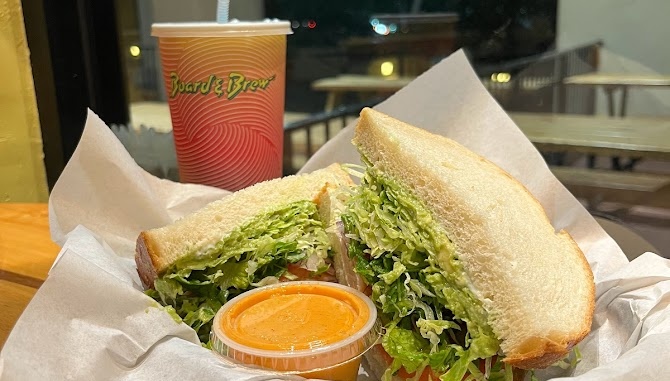 Deemed as Board & Brew's most famous sandwich, by locals, is the Turkado. It is turkey breast and jack cheese topped with avocado, lettuce, and tomato on sourdough. 
With the constant flow of customers in and out of the shop, the Board & Brew staff are some of the friendliest people you will encounter. They are always outgoing and connect with every customer who walks through the doors. (thedentalspa)  
"My friends and I are at Board & Brew a little too much." San Clemente senior Kate De Vore said. "Right after school, we usually all meet up there to eat what I think are the best sandwiches ever and just talk. Board & Brew just has good vibes, period." 
Board & Brew has become especially popular among high school students. For various students, it has become the best lunch spot. Whether you're catching up with friends or grabbing something quick before practice, the atmosphere at Board & Brew is always just right. Of course, you're guaranteed to run into someone you know while there, it could be one of your classmates or even a teacher.