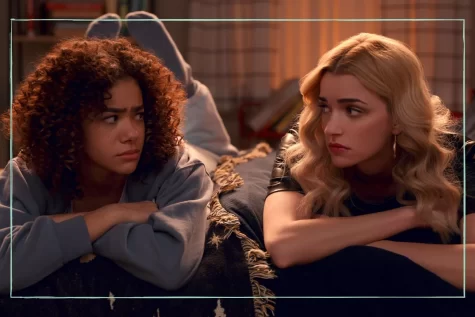 Hannah Eberle | A&E Editor
January 13, 2023
Netflix had a strong start to the new year with the release of the second season of Ginny and Georgia. The show follows Georgia Miller (Brianne Howey), a charismatic southern bell who has newly moved into a Massachusetts suburb with her two kids Ginny and Austin. Ginny (Antonia Gentry) is an angsty teen that creates the perfect cliché love-hate relationship with her mother, Georgia. As the show develops, the audience, along with Ginny, start to discover more about Georgia's crime-filled past giving the show a dark twist. Within a week the comedy-drama reached number one on Netflix's ratings. 
The hype around Ginny and Georgia started last year with the premiere season. Although the show gained a lot of attention, the majority of it was negative. Most viewers complained that the show was an unrealistic and cheesy representation of high school. "It's a great show, but I cringe the entire time over how unrealistic it is for sophomore year," San Clemente High School senior Rino Nishida said. Many viewers seemed to agree with Nishida as the success of the first season was pulled by social media posts making fun of the show's "cringeyness". Many Netflix fans questioned if the show would even receive a second season.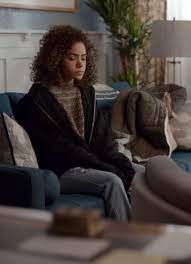 Despite the rocky start, Ginny and Georgia seemed to redeem themselves with a new approach. Season two has taken on a heavier tone by tackling issues such as self-harm, racism, and body image struggles. Including these topics seems appeals to the show's target audience, most viewers being young teens are now heard and can relate to the challenging things they face throughout their own lives. "It shows a lot of diverse issues, the characters are all struggling through different things which is similar to what I've seen in my own high school experience," SCHS senior Olivia Longnecker said. 
On top of the many levels of high school drama, Ginny continues to find shocking news about her mother in season two. As the truth unfolds, she uncovers dark details from her mother's past. The addition of murder mystery vibe is the perfect cherry on top to get Netflix fans going. Georgia's past, while very questionable, reinforces the show's theme of motherly love and the endless sacrifices a mother will take for her children. It keeps the show exciting and rounds it off with a heart warming touch. 
Overall, season two of Ginny and Georgia provided an entertaining and touching experience for all viewers. While there is no confirmation for season three, it is safe to say that fans are anxious to get more content from the compelling mother-daughter duo.