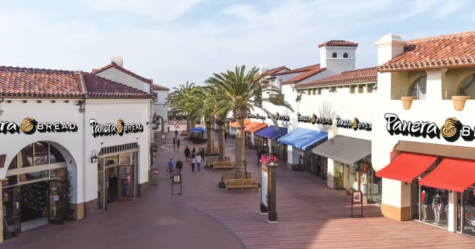 Writer | Chloe Gerhard
April 1, 2023
One town—87 Paneras.
The San Clemente Outlets are about to get a lot bread-ter! The Panera Bread franchise is implementing what some may describe as imperialistic tactics as it will take over every business in the San Clemente Outlets. This change is particularly attributed to the people of San Clemente using their voices to advocate for Panera's expansion. 
Panera Bread activist and Junior Jordyn Banks states, "Panera should be as large as my love for its mac & cheese."
What will be the result of having 87 Panera's in the same place?
Free electric segways to get from Panera to Panera

Free and accessible zip-line services over the freeway for fast pickup to and from SCHS
Anticipating high demand and huge crowds, Panera Bread inc. will introduce Panera fast passes.
In addition to these innovations, the Virtual Reality Panera Bread experience will now exist in the former Metrolux movie theater. Upon entrance, it may look like an emptied-out theater, but customers will be given VR goggles in which they will indulge in the Panera Bread experience completely through virtual reality.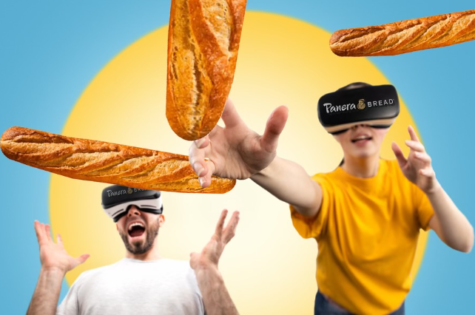 VR Panera is not all that is new, SC celebrity-themed menu additions such as the Rye-N-Johnson and Ham-Darnold sandwiches have been added.  
Panera Bread will need a talented team of bakers to meet demand, as a result, SCHS has created a new course, IB Panera Artistry for "baker skill development." Many are concerned that this change will end Cars and Coffee, but it will continue under the name Cars and Croissants. 
For the grand opening on April 1st, 2023 President Joe Biden will perform the ribbon cutting. He has deemed the Outlets, "Panerica." With all of the overwhelming support for Panerica, people who oppose it are inevitable.
Junior Maddie Branch asserts, "We don't need any more Paneras, the world is bad enough."
While some are hesitant to embrace the change, only time will tell if Panerica will have lasting success. Local therapists urge that the best way to cope with the change is to eat a complimentary baguette from any one of the local Panera vending machines nearby.
This article is satire for our April Fool's edition and is meant for entertainment only.