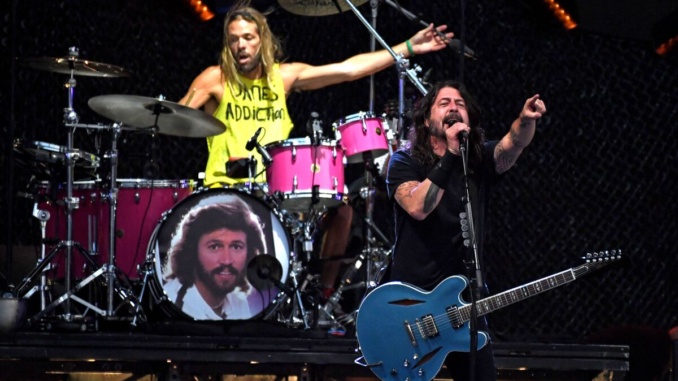 Sienna Miller  | Writer
April 30, 2023
The Foo Fighters have been a major success ever since their first album was released in 1995, combining rock entities with cultivated melodies to form an even greater variant. The band gained traction because the former drummer of Nirvana, Dave Grohl, formed the band after Kurt Cobain's death. 
Taylor Hawkins started drumming for the band in 1997. He and Grohl immediately became best friends, traveling the world together as huge rock enthusiasts. Grohl said Hawkins was his "brother from another mother, [his] best friend, a man for whom [he] would take a bullet". However, in March 2022, Hawkins suddenly died on tour due to cardiac arrest by an overdose of heroin. Rockstar life isn't for the weak, and Dave Grohl found this to be true the hard way. He's lost everything from close bandmates to best friends throughout his successful career.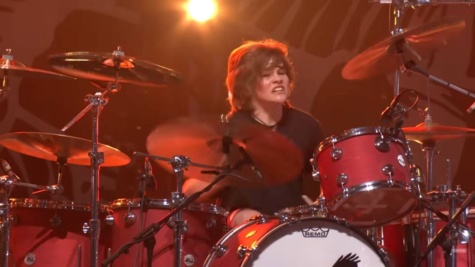 Not only were the two inseparable ever since the 90s, but as they grew older their new families became close too. 17-year-old Oliver Hawkins, Taylor's son, played drums for the Foo Fighters at a tribute concert in London. It was an extremely emotional performance as the world watched those closest to Hawkins, bereaved. 
"I play the drums and I've worshipped Hawkins ever since I started playing," says sophomore Sarah Deserioers. "I think anyone who knows anything about music can admit that he's a monumental drummer. I don't know if the band will ever truly be the same without him". 
On April 29, 2023, the Foo Fighters released their first single after Hawkins died. The song is called "Rescued", and it is about their experiences in coping with Hawkins's death. Grohl writes about longing to be saved from a feeling he cannot yet escape. "I'm just waiting to be recused. We're all just waiting to be rescued". 
The band announced that on June 2nd, 2023, they will be releasing the entire album "But Here We Are" to accommodate their single. The band makes a statement saying this album, for them, is "a testament to the healing powers of music, friendship, and family".
Many say that this album will represent the rebirth of the band, as they venture out to find their new identity without Hawkins. 
"The band, specifically Grohl has undergone great amounts of trauma by losing someone so close to them", says sophomore Katie Mckay. "Although it may be a depressing thought, it is seen all throughout history that often those who have the most struggle in their lives, make the best groundbreaking art. Grohl and the band's lyrical capability may grow even more from this experience."
As for future shows, the band has decided to replace Hawkins with drummer Matt Cameron, who also plays for Pearl Jam. 
The fans are absolutely eager to see how the Foo Fighters are going to adapt without their former, beloved drummer. Will the band die with Hawkins?