Tyler Pearce | Head Editor
November 2, 2023
In the heart of San Clemente stands Trader Joe's. 
What sets Trader Joe's apart in a city peppered with countless food shopping options? First, it's the store's dedication to providing a wide variety of products that are difficult to find elsewhere. From exotic spices and international foods to organic produce and gluten-free options, Trader Joe's has become the go-to spot for shoppers with diverse tastes and dietary needs.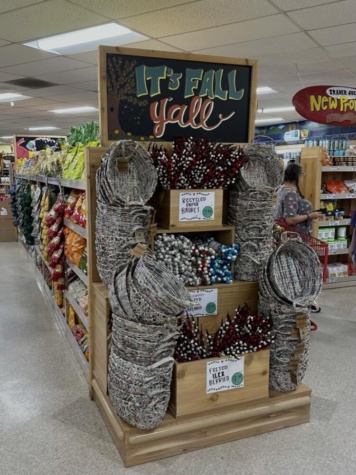 Walking into Trader Joe's, customers are greeted by the staff, known as "crew members," who are always eager to help, whether it's by offering recommendations or asking if you need any assistance. It's the personal touch of conversation that adds to the store's unique charm. "I love Trader Joe's, It brings me so much genuine joy," stated senior Maddie Granite.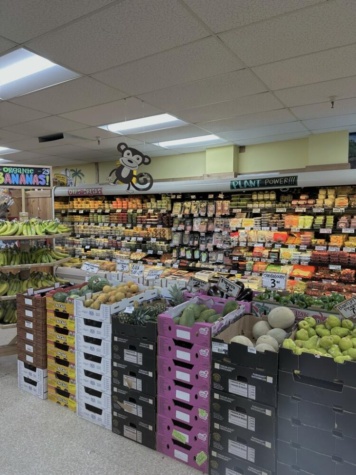 Trader Joe's has made a name for itself with its private-label products. These items, ranging from the famous "Everything But the Bagel" seasoning to the cult-favorite Mandarin Orange Chicken, are not just budget-friendly but also boast quality that rivals or even surpasses that of national brands. Plus, the store's rotating inventory keeps things exciting—shoppers are often surprised with new treats and staples.
Sustainability is another idea that Trader Joe's stands firmly upon. The store has made considerable efforts to reduce its carbon footprint, from eco-friendly packaging to its renewable energy initiatives. Vegan Susanne Brown, a long-time shopper at Trader Joe's, stated, "I enjoy all of the different food options TJ's (Trader Joe's) has for me. Being a vegan can sometimes be hard, but TJ's makes it so much easier." For eco-conscious San Clemente residents, this commitment to the planet makes shopping at Trader Joe's a good choice. 
But it's not just the products or the ethos that make Trader Joe's the best grocery store in town; it's also the sense of community. In a world that's increasingly digital and disconnected, Trader Joe's holds onto the tradition of community engagement. Whether it's through their neighborhood murals or their support for local events, they invest in the community they serve.
Trader Joe's in San Clemente doesn't need to be the biggest store with the most extensive inventory to stand out. It thrives on its ability to provide a shopping experience that feels personal, enjoyable, and tailored to its customers' needs. With its unique combination of friendly service, distinct products, and a commitment to sustainability, Trader Joe's is the best place to shop for groceries.