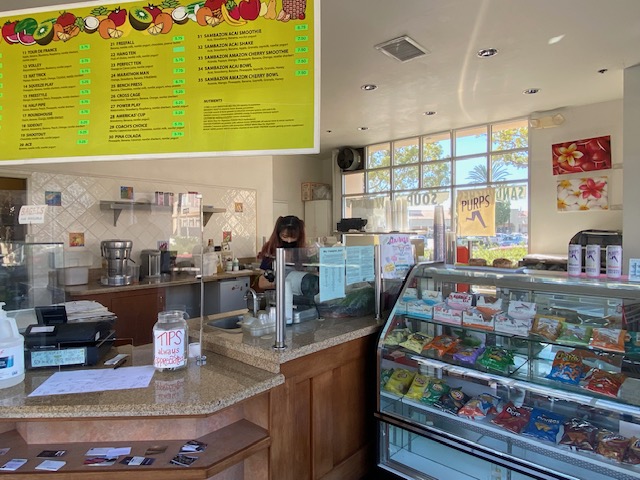 Sophie Rapeepat | Head Editor
November 2, 2023
"YOU ARE A TREASURE," and inspiring messages like this are guaranteed to be handwritten on each smoothie bought at San Clemente's locally-owned Juice Stop. With a wide variety of options, each drink is unique and made with love. 
Juice Stop offers over thirty unique blends, but "Power Play" and "Free Style" are by far the most popular among students. Customers even have the opportunity to add three supplements for free, such as vitamin C, ginkgo, and protein powder. Even though they are famous for their smoothies, the menu offers everything from coffee to sandwiches and chips.
"I rarely drink smoothies," reflected senior Luke Adams, "but I love that Juice Stop has so many different options, and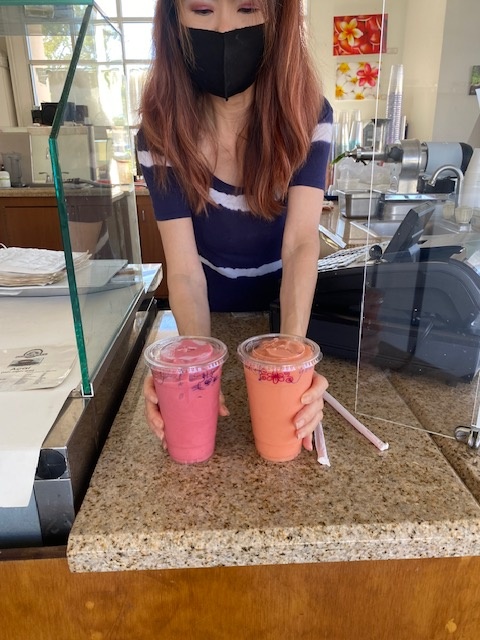 I'm always happy with what I get." No order is a bad order.
Not only does Juice Stop have the best smoothies in town, but they also have the most welcoming environment and staff. Every experience feels extremely personalized, and the workers go out of their way to spread positivity through friendly smiles and drink recommendations. 
Located on Camino De Los Mares, Juice Stop is a San Clemente staple loved by all locals. No matter if you are in for a quick treat or a full meal, the shop is an exciting and delicious place to refresh.
Address:
641D Camino De Los Mares
San Clemente, CA 92673
Hours:
7 a.m. to 7 p.m. (Weekdays)
9 a.m. to 6 p.m. (Weekends)