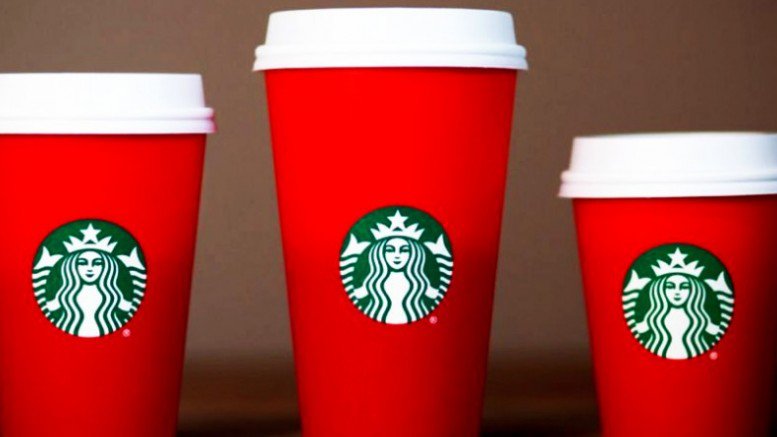 By: Brooke Herbes | Writer   &   Masie Velasquez | Writer
December 4, 2015
Remember those holiday seasons with the soothing coffee in your hands, the cup emblazoned with designs that made one feel as if they were wrapped up in a cozy Christmas?  The Starbucks Christmas cup has long been a customer favorite. However,  this season's Christmas cup has stirred up controversy.
When the Starbucks red cup was revealed, it disappointed and outraged numerous Starbucks devotees, even as some contend that the new cup is not deserving of contempt. In years before, Starbucks has ornamented their much-loved Christmas cup with an assortment of little snowflakes, hand drawn reindeer, and happy snowmen, among other festive designs that invoke the spirit of Christmas.
Many were surprised when this year's cup failed to be accompanied by the cute artwork many associated with Starbucks Christmas and was instead a single color.
Since the "red cup controversy," there has been an explosion of differing opinions at San Clemente High School.
"I honestly don't know what the whole fuss about Starbucks' red cup is about," said sophomore Marissa Gomez. "It's still just coffee that you're going to drink and throw away the cup after."
Jennifer Mendoza, a senior at San Clemente High School said, "At the end of the day it's just some type of drink that you're going to finish, unless you collect all the cups that you buy."
Although the controversy has connections to religious sensitivities, many oppose the new cup simply because they miss the old designs, finding them more appealing than this season's plain red.
"I'm actually kinda bummed that there isn't a design for the cups," said senior Brianna Soto. "It felt like Christmas in a cup every time I drank out of it."
Then: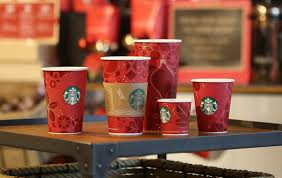 Now: