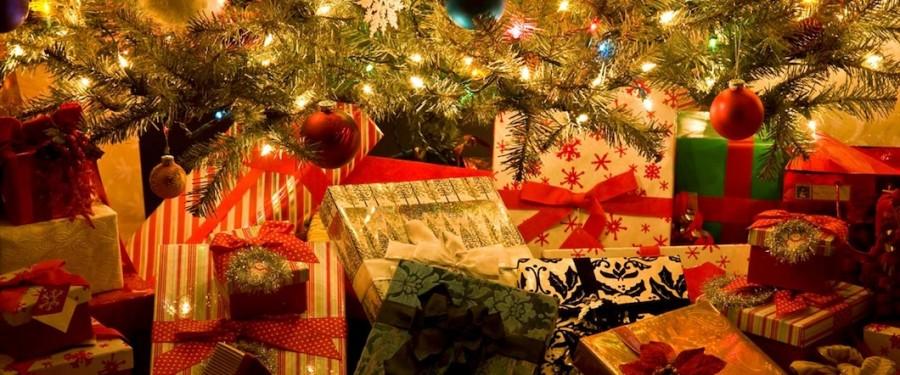 By: El Seabern | Writer  &  Taylor Jower | Writer
December 18th, 2015
Around the holiday season, everything becomes a blur. With so much family to see, parties to RSVP, and presents to purchase; you may feel overwhelmed.  
Yet most people's realities of the holidays seem to disappoint compared to their expectations. Freshman Marley Seabern comments on her feelings after the end of the holiday season, lamenting, "I always get so excited for Christmas, yet once it is over I always feel disappointed looking back at it."
In order to make this Christmas live up to its full potential, we compiled helpful tips on how to make this break feel merry and bright.
When I asked around campus what people first think about when hearing the word Christmas, most said something along the lines of "giving and receiving presents" Kirra Chavez (9).
With this in mind, one of the best ways to get into the holiday mood is making gift bags for your friends and family. Now these do not by any means need to be expensive; anything from a tin box of peppermint bark, to a homemade ornament will suffice! Giving will automatically get you into the holiday spirit, and maybe you will even be receiving!
Another must for this holiday is making Christmas themed food. Anywhere from a candy cane to a triple layer chocolate cake can make someone feel ready for Christmas in an instant. Pinterest offers some recipes that range from simple to extravagant to get you and whoever may be around your household to feel in the Christmas mood. We highly recommend the eggnog biscotti and snowball cookies (links below). They will not disappoint.
Now that we have figured what can come from the kitchen to ensure a perfect Christmas mood, let's talk about the exterior of the house. Nothing says Christmas like seeing your street lit up and decorated. Don't be shy! Everything from mistletoe to lights will make you and anyone who drives by feel merry.
We hope these ideas help you create the perfect holiday atmosphere! When you have some free time, grab a peppermint mocha with extra whip and walk the Dana point light show. Take a minute to think of all the beautiful things you are blessed with in your life!
Eggnog Biscotti Recipe:
http://homecookingmemories.com/eggnog-biscotti/
Snowball Cookies Recipe:
http://www.cookingclassy.com/2012/12/snowball-cookies/
Merry Christmas !