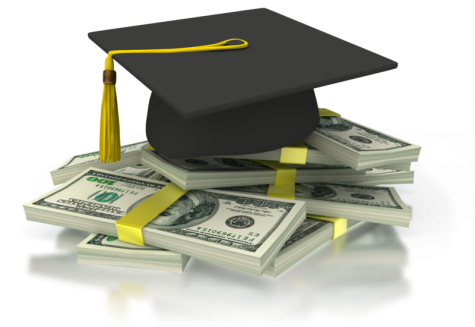 By, Kian Kiasaleh  |  Arts & Entertaintment Editor
February 6th, 2016
There is always a lot of discussion about the ever-increasing cost of higher education in United States of America.    We are a bit envious at how students in Europe are able to get higher education free or at very low cost.  Nevertheless, there are great education opportunities in the US.  Most experts advise students to avoid focusing on the cost of education until college-selection process is completed. It is important to find the college that is a good fit — one that meets your academic, career and personal needs.  Once you have applied, you can focus on figuring out how to lowering your costs.
The good news is that financial aid is available to help students and their family pay of college.  About two-thirds of full-time students in US take advantage of financial aid in the form of grants and scholarships.
Grants are usually need based. Student family's financial situation is the main consideration for grants.
Scholarships are typically merit based. Students may get scholarships for academic excellence or athletic achievements. Students must follow rules, like maintaining a certain GPA in order to continue receiving aid.
Students don't have to pay back Grants and scholarships.  There are other forms of financial aid available such as work-study jobs (working on campus) and student loans (must be paid back after graduation).
SCHS's schooloop site provides resources to navigate and find potential scholarships of all sorts:
https://sctritons.schoolloop.com/cms/page_view?d=x&piid=&vpid=1317810907873
The following tips can aid you in finding which scholarship is right for you and your potential college.
Focus on Net Price, Not Sticker Price
The net price is the cost (tuition, housing, books) minus grants and scholarships money students can receive from various sources.
For example, the average price for tuition and fees for four-year public colleges is $9,139 per year. But the average net price — what the average family really pays — is just $3,030 per year. For private nonprofit four-year colleges, the average published price is $31,230 per year, but the average family pays just $12,360 annually.
Even if you think your family income is too high for you to qualify for aid, you should fill out the Free Application for Federal Student Aid (FAFSA) as soon as possible after January 1. This form determines your eligibility for federal and state student grants, work-study and federal loans.
According to the College Board, more than $185 billion in financial aid is available.  There are four main sources of financial aid:
Federal government (the largest source) – 69%
State governments – 5 %
Colleges and universities – 21%
Private organizations – 6%
In order to have diverse student body, private colleges strive to attract students from every income level. These colleges sometimes offer great financial aid packages that might reduce total cost of attending a private college to be less than a public college.
Take action
Complete the FAFSA
You must fill out the FAFSA to qualify for federal aid.
https://bigfuture.collegeboard.org/pay-for-college/financial-aid-101/how-to-complete-the-fafsa
It is does not guaranteed that you will qualify based on your family income, but Brandon Collins mentions that, "it is always worth it to give it a try." Collins revealed that his older brother applied to various scholarships and managed to receive some aid.
Complete the CSS/Financial Ail PROFILE
The CSS is the nonfederal form of aid. After you complete this online application, the College Board sends it to the colleges and scholarship programs you have chosen – this will help you get financial aid from sources outside of the federal government.
https://bigfuture.collegeboard.org/pay-for-college/financial-aid-101/how-to-complete-the-css-financial-aid-profile
A list of the 300+ colleges that accept CSS PROFILE: List of Colleges
Research and Apply for Outside Scholarships
Two good sources are 'Where to Find College Scholarships' and 'College Board's Scholarship Search'. To apply for an outside scholarship, you'll probably have to fill out an application form, and you may also have to submit financial aid forms.
https://bigfuture.collegeboard.org/pay-for-college/grants-and-scholarships/where-to-find-college-scholarships
https://bigfuture.collegeboard.org/scholarship-search
"Becuase my father works for Well Fargo, I am able to receive some nifty scholarships," chirps Senior Megg Sulli, "Students should look into their relative's work for some scholarship opportunities."
Federal Deadline
Online applications must be submitted by midnight Central Time, June 30, 2016.
Any corrections or updates must be submitted by midnight Central Time, September 23, 2016.
State Deadline for California
California – For many state financial aid programs – March 2, 2016 by midnight, Central Time.
Cal Grant also requires submission of a school – certified GPA by March 2, 2016. Applicants are encouraged to obtain proof of mailing their GPA and to retain a copy of their GPA form.
Other helpful sites:
The Advocacy Group – TAG
http://theadvocacyteam.org/fafsa-renewal?gclid=CMSG98ip5soCFdcmvQodZl4OLg
Federal Student Aid (known as the FAFSA)
https://bigfuture.collegeboard.org/pay-for-college/financial-aid-101/financial-aid-faqs