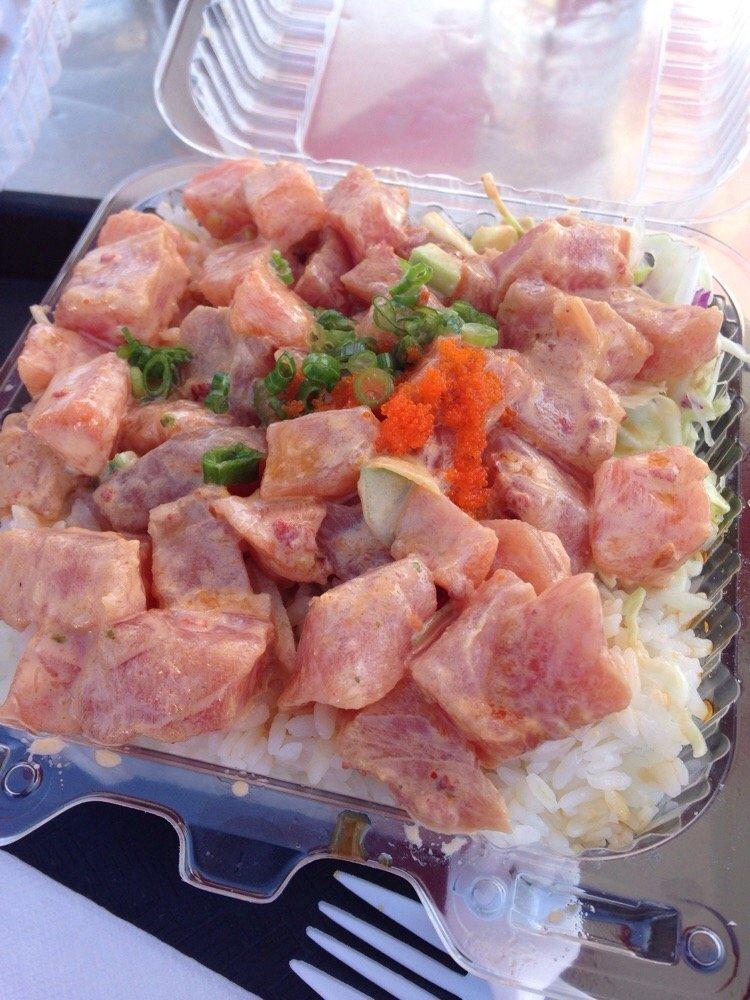 By, Branson Knowles | Writer   &   Sydney Gruzdis | Writer
February 17th, 2016
Poke bowls have become a recent hit in Orange County and people seem to always be seeking out where to find the best in the west.
San Clemente is home to a few poke joints, but one most definitely stands out above the others. Kawamata Seafood in San Clemente makes a regular out of every customer after their first visit. Their great customer service and even better seafood makes SC residents wonder how they do it.
Poke is a raw fish salad served as an appetizer in Hawaiian cuisine. Ahi poke is generally made with yellowfin tuna. Adaptations may feature raw salmon served with the common "poke" seasonings.
Their poke bowl prices depends on the size, but they typically range from $8-12. Keep in mind, this poke is arguably the best $10 you will spend. Foodies have given nothing but raving reviews to the establishment since its opening back in 2014.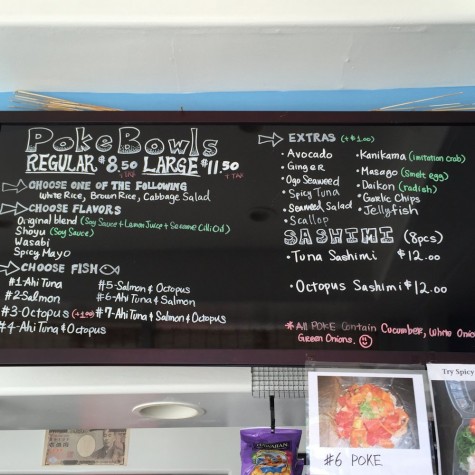 Kawamata Seafood offers choices of cabbage salad, brown rice, or white rice as your base. They top it off with Ahi Tuna, Salmon, or Octopus suited to your wishes. You can add a delectible original, wasabi, or spicy mayo flavor of your liking to top it off. These 3 easy steps will lead to the best poke that has reached touched your taste buds.
Anna Gillis (Senior) stated, "I go there far too often. I would be very surprised if the guy hasn't memorized my order yet." Anna claims that she is the number one customer and that she should be customer of the month every month.
Another fellow senior, Lexi Tomlinson agreed, "They are the reason I blow through my money. I wouldn't say it's a bad thing. It's 100% worth it!"
Poke is rising in popularity, and Kawamata Seafood is hands down the place to go. Without a doubt, this little stop is the best poke in San Clemente. Business hours open at 11:30 and close at 6:00 in the afternoon and 4:00 pm on Sundays.
26881 Camino De Estrella, Dana Point, CA 92624