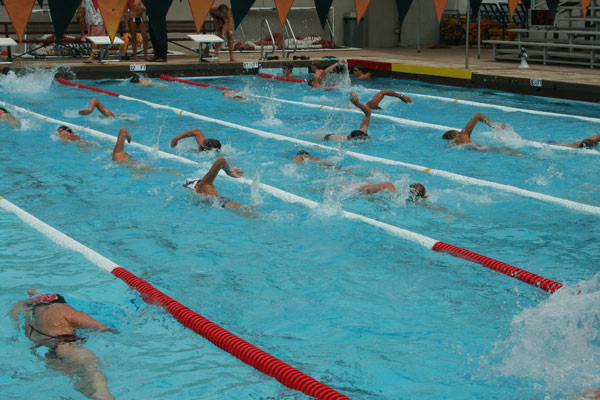 By, Maya Fransz-Myers | Media Editor   &   Ily Macpherson | Sports Editor
As the weather starts to warm up, the San Clemente High School swim teams dive into training for the upcoming season. After having several individuals advance to CIF last year, the boys and girls swim teams are hoping to keep their victorious streak going.
Many swimmers at San Clemente High typically play water polo during the winter season and continue their training into swim season. Sophomore Hayden Koerner, a current participant in both the water polo and swim seasons, stated that "swim season is a great way to stay in shape for the following season of water polo, and vice versa. We have amazing coaches on both teams and it's great to stay active and in practice the whole year."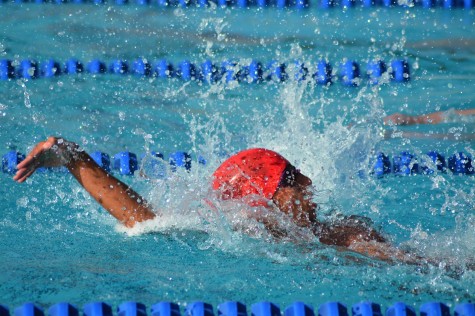 The season generally begins with hard and rigorous training for a couple weeks before the first meet. Now, the teams are beginning to incorporate consistent morning and afternoon practices–alternating between dry-land activities and swimming and diving practice.
However, many students also remain focused solely on their swimming careers. Swimmers that only compete in the swim season set high expectations for themselves as individuals and as a team. Junior Fischer Frauenzimmer exclaimed, "Our team as a whole is very young this year, and with the loss of many of our fast upper classmen and the influx of many new freshmen, our main goal for the season is to improve and build up a very strong, tightly knit team for the future. The program has been going in a very positive direction with returning head coach Dollar and I'm excited to see where this season goes."
The swimmers arrive at school for morning workouts at 5:30 in the morning then complete their workouts by 7:00 in time to get to class in addition to an after school workout session. Despite the grind of early morning and afternoon workouts, junior Lauren Ashby feels that "although we practice at 5 am and again at 2 pm–a total of four hours all for a 30 second shoot in the pool, touching the wall at the end of a race is still the most rewarding feeling ever."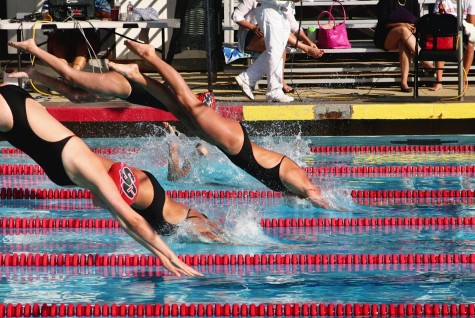 In preparation for the upcoming season, new head coach Bradley Kerr has the swimmers training hard for upcoming meets. The last few years have been unpredictable coach-wise; starting with Don Laster & Logan Powell, to Lindsay Warkentin and Thomas Dollar, and now to Coach Kerr and returning Coach Dollar.
Junior Evelyn Riley speaks about the new coach, saying that it "feels great to have someone who sincerely cares about us" and thinks that "Coach Kerr definitely played a part in creating a more passionate and invested team."
In their three-month season, the swimmers are striving to take down one opponent in particular: Dana Hills High. "Dana Hills is definitely our biggest opponent. Although we may not be as strong as them, we always race harder than Dana," noted Frauenzimmer. In the past, San Clemente High School has done an amazing job in beating Dana Hills, and they hope to defeat their rival yet again this year.