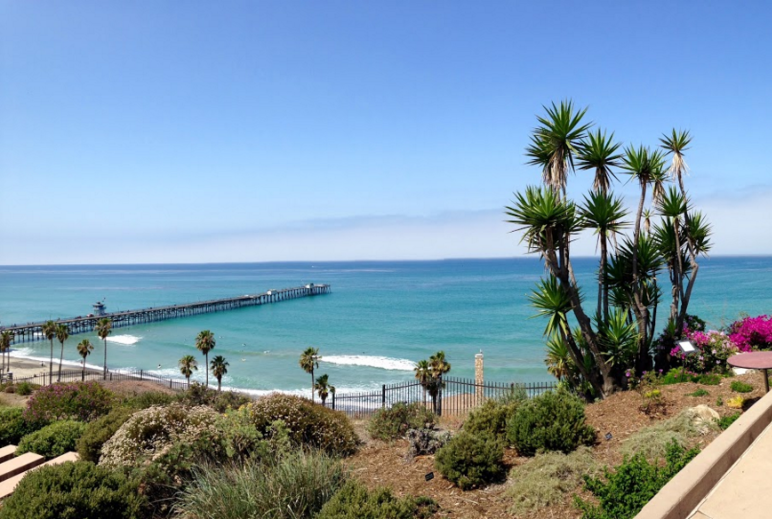 By, Sara Barnes | Student Life Editor
March 23, 2016
It seems that from the time most students enter San Clemente High School to the time they graduate, school life undergoes many changes. Whether there are rumors, with the possibility of the schedule changing to four day block, or actual changes such as the end of CAHSEE testing, everyone can attest that things are constantly being modified. One very real change that everyone seems to be talking about is the shift in dates of our summer vacation.
When 2016 seniors thought about summer break their freshmen year, they associated it with the time between the end of June to the beginning of September. Everyone knew that as labor day approached it was time to go shopping for school supplies, and brace for another year of being a Triton. Now that routine that so many have fallen into is changing. The district has revised our calendar for the end of this year, and planned out that of the 2016-17 school year as well, with a different plan for summer vacation in mind.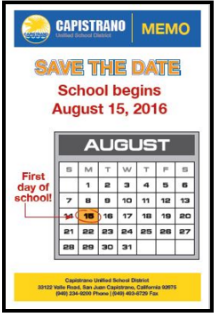 Starting this year, we will be getting out in early June – June 9th to be specific – and starting school early on August 15th. The question remains why Capistrano Unified School District has decided to switch everything up, and many students, parents, and faculty members have opinions concerning this change, whether they are against it or in support.
The main reason why this decision has been made and implemented for the next school year is to get our district in sync with others around us. Another main point that the district makes is that this will allow for the first semester of school to end before winter break.
Many students are upset about this decision, especially because living in a beach town everyone knows that July and August are the best summer months, while June is gloomy.
"August is my favorite month to surf and play beach volleyball," said junior Bryce Curtis. "Nothing beats spending time in Laguna when its a perfect eighty degrees in the middle of August." Like Bryce, most students would much rather be cooped up in a classroom when it is cloudy outside rather than when the sun is out and the waves are good.
But there are also some arguably beneficial pro's of this new schedule. With the first semester ending before spring break, we are guaranteed to not have any homework or have to worry about studying for any finals, leaving two weeks completely concern free. Seniors are also very happy about this, or at least they should be, because if they are planning on going to college then they now have a longer summer than they would have had with the old schedule.
Senior James Patterson is thrilled that he gets a longer summer, commenting "It's meant to be – just perfect timing."
Whether you are enthusiastic about the new summer schedule, or dreading it, it is time to accept it because the old labor day summers are long gone.