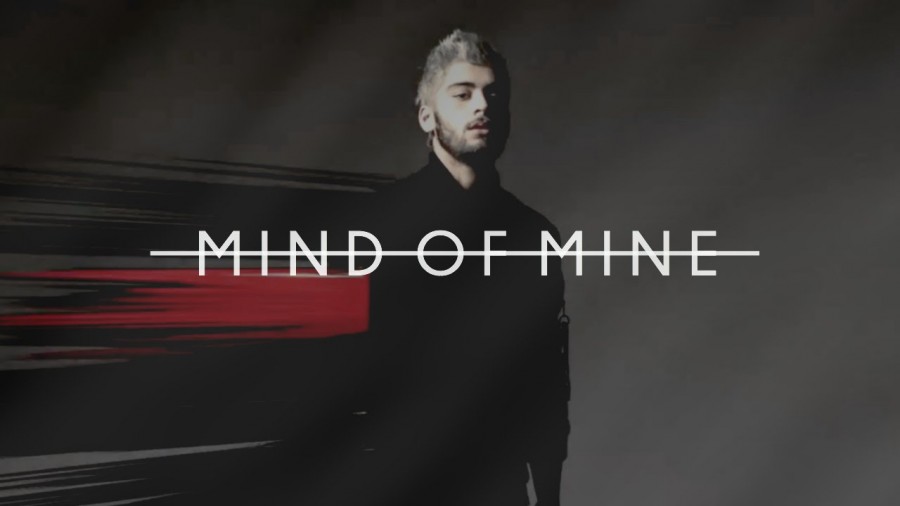 By, Jahfreen Alam | News Editor
April 21st, 2016
From a teenage pop heartthrob in the early 2010s to an R&B solo artist met with praise and success, Zayn Malik's transformation into an independent musician has captured the interest of past fans and curious onlookers alike.
Released March 25 of this year under the mononymous "Zayn", his debut album Mind of Mine pulls influence from a multitude of genres such as classical, soft rock, and electronic, but maintains an overall genre of alternative R&B with a few pop elements infused. The album as a whole plays with a hazy, seamless quality to it, giving the impression that the songs came from "one person's mind." Other than the beginning of a new solo career, the release date also signifies something else: the date Malik had left One Direction.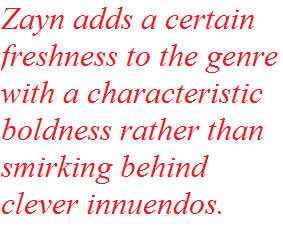 Looking back on the boy band line-up, it had always seemed Malik kept a sense of indifference about the whole ordeal, which is what strangely made him stand out. While most believed former band mate Harry Styles would be the one to undergo a solo career first, it was actually Malik, shockingly enough.
With an outsider status already in place while he was in the band, Zayn took no haste to quickly separate himself from both his former band mates and their sound. In comparison to One Direction, the themes of Mind of Mine are certainly more adult, an aspect that has some previous fans question his new direction. Nonetheless, the album allowed Zayn an opportunity to write and sing however he wanted, without the rigid constraints of boy band tyranny.
With Zayn writing the lyrics, they admittedly aren't particularly thought-provoking. Instead, Zayn adds a certain freshness to the genre with a characteristic boldness rather than smirking behind clever innuendos.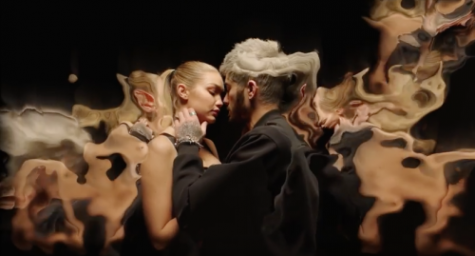 The first single released was "Pillowtalk" – stylized "PILLOWTALK" on the album – heavy-handed and powerful with strong synth, the song plays like a beckoning call, giving listeners a feel of what to expect from "the new Zayn". While it's mostly a song detailing the sense of rebellion when being with someone, the lyrics and beat are certainly catchy as Zayn repeats, "Nobody but you/ 'body but me/ 'body but us/ bodies together."
Having heard the song when it had come out, junior Asiana Thurn comments, "I like how 'Pillowtalk' sounds. I love the sound of the techno instrumental parts of the music, and how it compliments his vocals. And the song is really calming to me, personally, despite it not being soft and low like traditionally 'soothing' songs."
Along with "Pillowtalk", tracks such as "Take It Off" and "Like I Would" hold the same adult and debauched themes with an unapologetic brashness. However, these aren't the only topics Zayn tackles.
In "It's You," Zayn's voice takes on solemnity and longing as he showcases an impressive falsetto, repeating the words, "It's you/ it's you/ it's you." Overcome with a heart-wrenching organ, the instrumental plays like the backdrop of a man reverted back to a boy, woozily fixated upon a girl for whom he'd hung the moon. Junior Priscilla Merlo mentions, "I love the different vocal ranges he reaches in the chorus. It's amazing."
"Befour," the song that plays afterwards, features the impressive falsetto trait of Zayn's talents once again, but favors an easier beat with a downtempo. More about sound and emotion rather than lyrical excellence, "Befour" conveys a compelling tone, giving way to Zayn's versatility.
Next, "She" and "Drunk" act together like a duet, with the hip-hop outro of "She" blending into the intro of "Drunk." While in "She", Zayn remains distant, proclaiming, "She wants somebody to love/ to hold her," he sheds his indifferent, cool-guy persona in "Drunk" revealing, "Late night/ red eyes/ amnesia/ I need you." Overall, "She" plays like the easy-swinging party tune with "Drunk" as the bare bones confessional the night after.
However, the track that came as a surprise to all and truly displays Zayn's versatility is "Intermission: Flower." Completely sung in his father's native language of Urdu, Zayn's voice takes on a deeply spiritual and rich quality. Backed with acoustic guitar and entirely experimental, Zayn's voice fades away at the end of this soft, dream-like piece. He sings a saying a family member had told him that stuck, which roughly translates to "Until the flower of this love has blossomed/ This heart won't be at peace." A meaningful homage to his heritage, this interlude adds a deeper layer to Zayn's music yet to be explored.
For junior Gabby Reid, "Intermission: Flower" stands out from the rest of Mind of Mine. "I love how rich and full of life Zayn's voice sounds, especially in the softer songs such as 'Flower'. You can definitely hear how much he has grown musically in such a small period of time, it really shows how talented and committed he is to doing what he loves: singing."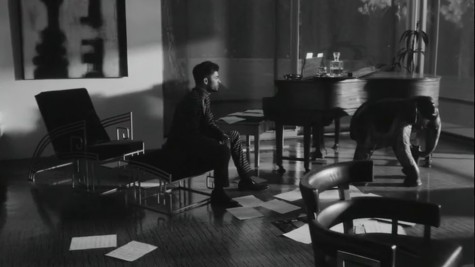 Afterwards, "Rear View" includes electronic loops and a distinct warbling to Zayn's voice. Ultimately, the track is lovely with a doting undertone as Zayn bares himself open: "Heard about all that you've been through/ It sounds like you need a friend." In "Wrong," Zayn goes back and forth with featured artist Kehlani, switching off from lusty lyric to lusty lyric like swift punches. The emotional organ returns in "Fool For You," a ballad with a wistful tone, incorporating some Beatles-esque vibes as Zayn sighs, "I'm a fool for you and the things you do.".
The following songs "Borderz," "Truth," and "Lucozade" once again return to the mellow, downbeat feeling that has defined the album as a whole. Characterized by a reverb-heavy sound with flourishes of synth, the songs act as a slow burn, mounting on top of the other until the final track of the album, "Take if Off," as well as the bonus tracks. Interestingly enough, the bonus track "Blue" uses a classical piece by Bach in the backdrop. The lyrics are simple, yet the addition of "Suite No. 1 in G Major" as background vocals adds a sense of creativity unseen in the album in the previous tracks.
Overall, the impression Mind of Mine leaves on the listener is one revolving around change, with a heavy basis in R&B and untapped versatility.
Junior Caitlyn Vilar indulges us with her thoughts on the album and Zayn as an artist: "What I love about Mind of Mine is how different the sound is in comparison to the old music he made with One Direction, because his personality really comes through, and it seems like he can finally fully express himself as an artist! Also, his work has matured into something totally unlike what he could've done with his former bandmates. A couple of my favorite songs off the album are 'She', 'Wrong', and 'Like I Would'—but, honestly, the whole thing is amazing and worth a listen. I'm very proud of him, excited to hear more, and hope he continues to experience success as an independent musician."
While the pressure placed on his debut was stifling, it provided Zayn a definitive step away from his boy band routes and into something new. The album is certainly made with love, and showcases how deserving he is of a solo career. Mind of Mine began the spark, but it's up to Zayn as a solo artist—not ⅕ of a quintet—to hone his talents into a raging fire.