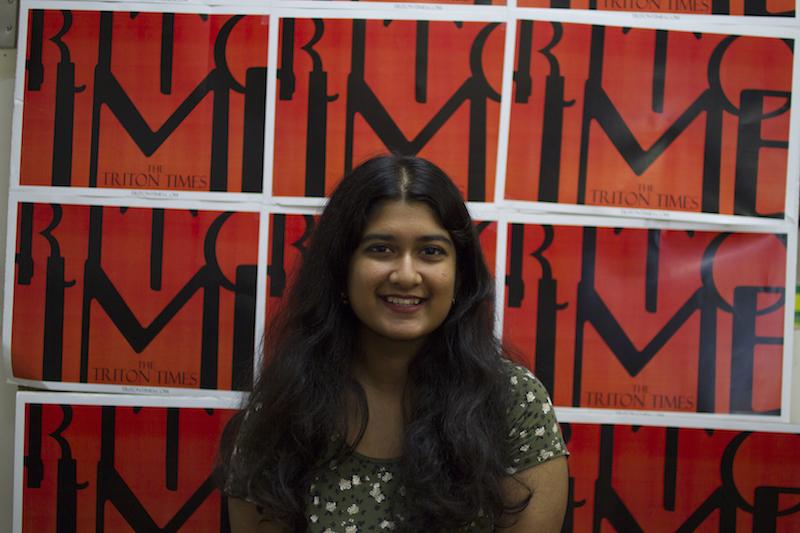 Hi, I'm Jahfreen!  This is my second year of Newspaper, and I'm thrilled to progress my work on Triton Times as both a writer and an editor. Originally, I joined the class junior year to continue developing my writing skills along with my love for creative writing; now, I've grown comfortable with the medium of newspaper articles, and fully enjoy writing about topics that not only hold interest to myself, but worldly relevance as well. Hopefully, my skills advance throughout the year even further as I cultivate my writer's voice.
When I'm not scattering for quotes or writing my articles into the dead of night, I'm the proud Vice President of our school's A Capella choir. While both Newspaper and A Capella act as much needed breaks in my rigorous schedule, I adore engaging in extracurriculars that allow me to create beautifully and powerfully. My other hobbies include keeping an ever-growing list of books I should read but still don't, lazing around in a wade of procrastination, and, of course, hanging out with my friends.
Even though the thought of life after graduation terrifies me, I plan to attend some kind of college in Southern California and pursue a major in Biology (though, the prospect of an English major grows ever so appealing). With any luck, I'll find a way to marry the two.
To read more articles written by me, please click the links below:
A Superior Year with SCHS Vocal Arts' Newest Songbird, Ms. Kemble
A Long Time Running: Ms. Shick, 2016 Teacher of the Year
A Debrief on the Dakota Access Pipeline and a Look Ahead
Four Years Later, Frank Ocean Goes Blond(e)
Puerto Rico Sinks As Debt Swells
When Life Gives Her Lemons, Beyoncé Makes Lemonade
Album Review – ZAYN's Mind of Mine
2016 Battle of the Bands: A Showdown of Skill
Getting Ready for Upcoming AP Exams
Album Review – Panic! at the Disco's "Death of a Bachelor"
Club Profile – SCHS Amnesty International Chapter
Album Review – Mr. Nguyen and Mr. Boots Christmas Special 
Two Cities, Two Tragedies – Paris Attacks and Beirut Bombings
Aftermath of Hurricane Patricia
GOP Determined to Strip Women of Their Rights
Spooky Jams – October Soundtrack
Breakdown of the Second Republican Debate
"Miley, What's Good?" – MTV VMA's Highlights and Winners