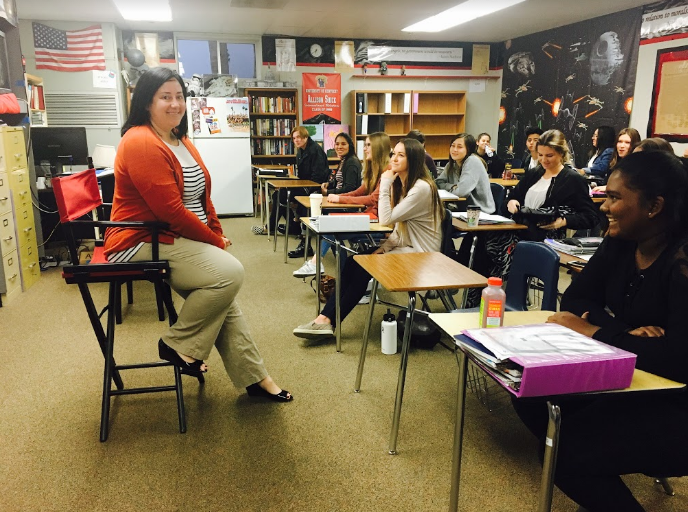 By: Jahfreen Alam | News Editor
February 1, 2017
With 13 years of teaching under her belt as the resident "Shicktator" of P2, Ms. Shick comprises an integral part of San Clemente High School. Her work as history department head, coordinator of After School Tutorial, and teacher of four AP Government classes alongside a normal government class cement her an essential part of the school's foundation.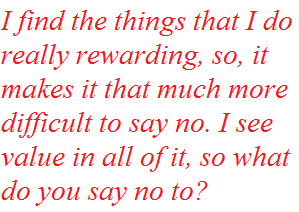 After a few years of being an honorable runner-up, some might say it was bound to happen. After being mentioned as a runner-up five times, there's no doubt Ms. Shick's constant hard work, loyalty, and dedication have lead her to win this year's Teacher of the Year, an award well-deserved.
While her victory was soon after announced at an all-staff meeting alongside her fellow teachers, of course, such a distinguished award leads to reveal in the most prestigious of ways: through e-mail.
In order to learn more about Ms. Shick as both a teacher and person outside the classroom, I sat down with her during one of her lunches, eagerly listening to her responses.
So, I've heard you've been a runner-up for a couple years in a row. What do you think set you apart from the other teachers this year?
I think people just got sick of seeing me on there and was like, "How are we going to avoid this for at least a few years?" I actually think all of the people nominated, past and present, have been really, really awesome. To me, I genuinely believe it is as flattering to have been nominated as it was to win. Both Ms. Compean and Ms. Dollar are awesome teachers who do tremendous work for the school. It could've easily gone to any of us as much as me, so I don't think there's anything that sets me significantly apart either.
Judging from the little plaque on your window with your name and credentials, you've been to a lot of schools. Where and what did you study?
Okay, so part of that is Mr. Swenson's fault. He's making fun of me. I have a Bachelor's degree from Miami University in Ohio, and I double majored in History and Diplomacy in Foreign Affairs, then I have a Master's from the University of Kentucky's Patterson School of Diplomacy and International Commerce, and my focus of study was national security. Then, I have a teaching credential from UCI. I went to school at other schools and took a class here and there also, but I didn't get any degrees from those schools. No Jedi Academy, no Hogwarts.
Other than being involved with government and politics at all times, what do you enjoy doing outside of school? What do your interests consist of?
Travel. I love to travel. It's all the same things everyone else says–I like to travel, I like to read, I like to go for long walks on the beach, I like to hang out with my friends. In November I went to Iceland, and I'm going to New York in June. I may be planning a trip to Thailand for next November, but that's still up in the air.
So… Star Wars?
I… I've loved Star Wars ever since I saw it when I was five. I've just loved it. When I was a little girl, I didn't want to play house or school or whatever little girls played. I wanted to play Star Wars. So, I forced my best friend to be Darth Vader and I'd be every other character. I'll never forget in kindergarten when the kids coming to my party and giving me little Star Wars figurines. I've just always, always loved it.
It's a rather well-known fact that various teachers head to your room for lunch. Could I get the names of your little Melrose Place?
[Laughs]. Usually, with significant consistency, it's Mariani and Swenson. Then, we get occasional visits from Enmeier, Dollar, Bisch, Willey, and Proodian will walk in once in awhile.
How do you have the time to be a department chair head, wake up for zero to teach four AP Government classes in a row, then normal government classes, and still be the head of After School Tutorial?
Thanks for pointing out that I don't have a life, which is more or less true. It's hard, I don't know what to say. My day starts at 6:30 and often goes until 8 in the evening. If I were to change anything about it, I'd learn how to say no. I struggle with that one. But, I find the things that I do really rewarding, so, it makes it that much more difficult to say no. I see value in all of it, so what do you say no to? At some point, I do have to say yes, yes to this interview, so it does make managing personal time difficult. Sometimes, you have to prioritize yourself– I'm learning how to do that. That's a work in progress.
Do you have anything to say to students whose interest in government has recently piqued due to current events? Perhaps some advice on how to educate themselves on the system?
Read the news. Really read the news, and not just what's on the internet but what's actually in newspapers. Read a variety of sources, and don't read from solely one publication. You shouldn't be solely engaged in Politico or Slate or Fox News. You should be reading a breadth of different sources, giving you a multitude of perspectives of what's going on. Only then are you really informed. I feel like a lot of what I hear in discussions between people, particularly on social media, it's these people who are so entrenched in their perspective, they're unable to see outside of that world. I think it's to the detriment of society to be that focused on your own perspective. I try to stay informed, but I don't think I would consider myself informed– you just listed all the things I do, I don't feel like I have the time to watch the news and read the news in the way that I would really like to dedicate time to do so. It is in the description of what I teach, but I feel like I could be better informed.
You're going on a road trip and you get to bring two historical figures, who would it be and why?
You know, I'd really want to be on a road trip with people who are fun. Maybe… Ben Franklin and Winston Churchill? They were kind of known for being social, and there'd be a lot of super intense debates and discussion, and I just like listening to Churchill quotes. I know I should probably say Alexander Hamilton, since he'd be the popular choice right now, but I'm going to go with Franklin and Churchill for now.
Any parting words?
You know what I like to tell seniors? At the beginning of the year, I like to tell seniors to take a moment to be in the moment. Your senior year goes really, really fast, and if you don't take a moment and realize you're actually making memories, you don't have those memories later in life. Take some time to actually enjoy that you're experiencing these things instead of living through it.
As someone who only teaches seniors, Ms. Shick sees students come and go throughout her career– but her capability of impact in one year is undeniable. Despite having a full 12 hour day and countless responsibilities, she still manages to keep one aspect of her life first and foremost: her students.
Thank you Ms. Shick for your hard work, loyalty, and constant dedication to the thousands of students at SCHS! We couldn't be more proud.