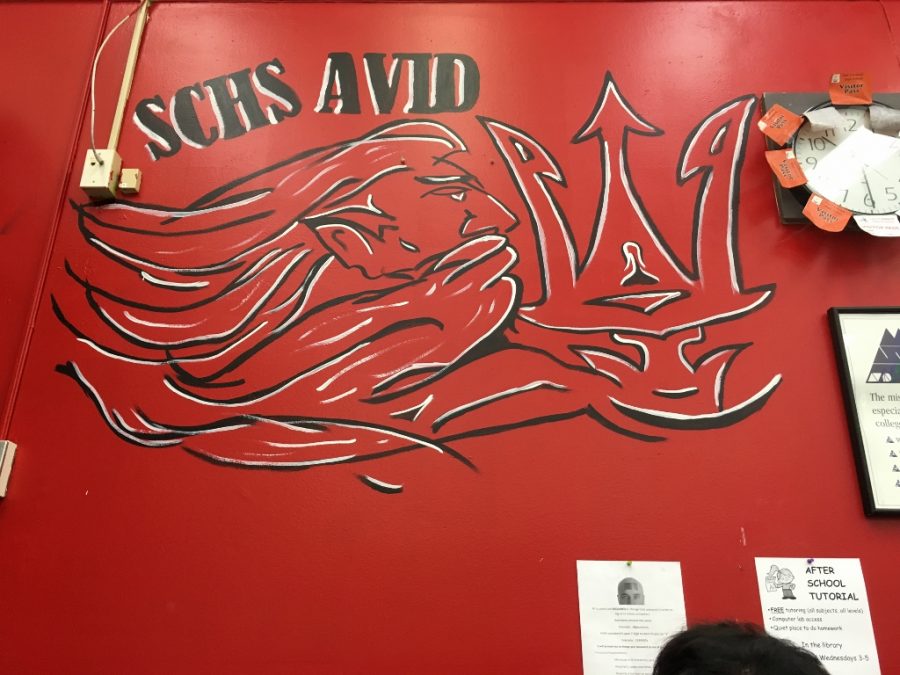 Stephanie Diaz | Photographer & Victor Mendoza  | Writer
Avid seniors at San Clemente high school are preparing themselves for a rigorous semester. The seniors are beginning to apply to college, FAFSA, and scholarships. They are all very excited to be in the Avid program their senior year. Their teacher Mrs.Dollar has encouraged them and helped them all throughout high school, to prepare them for the obstacles they will encounter this school year. These students have managed to maintain above a 3.0 GPA in order to have a variety of options their senior year.
Many students walked in on their first day of Avid, clueless of the expectations. But within two weeks they were well aware of what was expected. This year students feel overwhelmed because for the past three years there has been a 100% college acceptance rate. In a short amount of time, the Cal States, and UC's will open applications and the AVID students will commence to apply to a minimum of  10 schools by the end of first semester.
Students are well aware of the variety of schools they can chose from to apply to. During the first two years students have done college presentations and have visited about 12 different colleges including San Diego State, Pepperdine, UCSD, UCLA, UCI etc. As a requirement to be part of the Senior class, Juniors were required to complete a top ten list as well as a couple of essays so that they could walk in their Senior year ready to go.
Each student has their own opinion on AVID. For instance, Brooke Visage mentioned AVID has helped her take accelerated classes because she knows she has a support system and the time management skills to reach her goals. Brooke said "my top school is University or Chicago. I want to Double major in Mathematics and Physics". Brooke is very excited to be in AVID her senior year. "AVID gives a lot of information like important deadlines. I wouldn't have taken advanced classes or SAT/ACT. AVID helps build connection with people in similar classes"-Jaxon Martinez. Everyone is super thrilled to be applying for college and ready to take on the new year.Good luck AVID Seniors on you college applications.