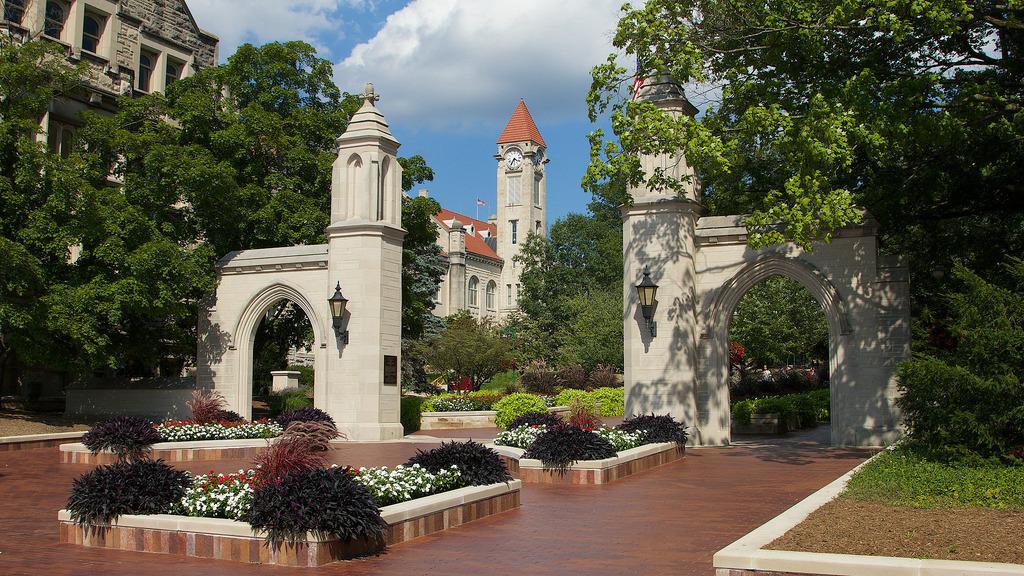 By, Hailey Griffith | Writer
September 28, 2016
Indiana University Bloomington is a public university located in Bloomington, Indiana. With over 550 academic programs and over 200 undergraduate programs, hundreds of things are offered at IU Bloomington. As of 2014, IU Bloomington has had an acceptance rate of 76.1%, and as of 2015, there has been a total student enrollment of 48,514 people. Data from 2015 also says that an out-of-state tuition fee is $33,740 and an in-state tuition fee of $10,388.
Some notable alumni are: Jamie Hyneman from the TV show Myth Busters, Meg Cabot the author of The Princess Diaries series, Ryan Murphy best known for his co-production of the horror anthology American Horror Story, and Suzanne Collins who is the author of The Hunger Games series.
The university has over 200 research centers and institutions, both on and off campus. For the 2017 edition of Best Colleges, IU is ranked 86 on a national list. IU is set in a city with 1,937 acres of campus. The university uses a semester based academic calendar, meaning there are four eight-week semesters. The state government that lies in Corydon, had found Indiana University in 1820, and started construction for the school in 1822. Originally, IU was located in an area known as Seminary Square Park.
Although IU doesn't have a mascot, the athletic teams are known as the "Hoosiers". Athletically, IU has 22 sports for both men and women. Due to how big as the campus is, Indiana University has their own bookstore for textbooks and school spirit wear. At this bookstore you can buy new and used textbooks and also sell back your old ones. As far as extracurricular's go, IU has over 40 clubs, from extra sports, to an equestrian club. With the equestrian club, it is allowed to go for weekly lessons, but participation in the competition is not required. IU supports anyone of the LGBTQ community and welcomes them with open arms. IU has so much to offer, and from my research it looks like a great option for those who do not yet know where they will be attending college. I highly recommend checking it out. With over 640,000 people who have graduated from Indiana University Bloomington, why not join the number?