By Courtney Horvath | Writer
September 23, 2014
SAN CLEMENTE — This week's pet of the week is junior Lyzy Adler's adorable, 4 year old Teacup Pomeranian, Mr. Big. He is a toy-sized dog who is part of the German Spitz breed.
Mr. Big is very active and obedient. This little bundle of joy loves to go on walks, play with his squeaky stuffed animal, and gnaw on his bone.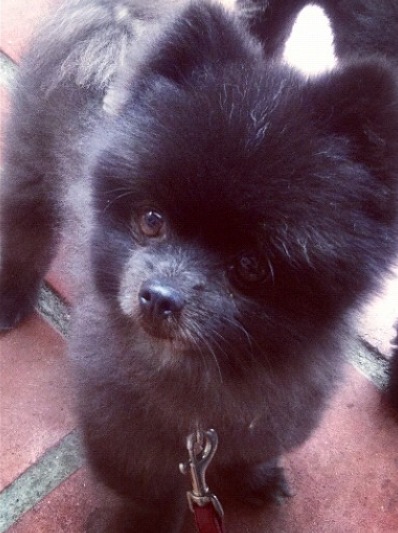 Lyzy loves to dress him up in his bow tie, which Mr. Big loves. Since Mr. Big is a male, he really can't be dressed up in much more than a tie.
This cute Pomeranian was chosen as Pet of the Week for his love and affection toward his family members. He looks forward to spending time each day with Lyzy, who often takes him on long walks on the beach trail.  He enjoys seeing other dogs along the way. When the train approaches during their beach walks, Mr. Big hides under Lyzy where he feels protected.
He also shows his affection toward his siblings, London and Tank.  He loves to chase them around in circles and paly fetch with them.
Mr. Big ends his day by going to bed with his two favorite playmates. They rest up for another day of fun and excitement with their family.
Lyzy is lucky to have such a cute dog and Mr. Big is lucky to live with such a great family. He definitely does not live a "ruff" life.
Mr. Big earned the prestigious honor of being pet of the week not only for his great looks but also for his "paw-some" personality. He definitely earned his spot in the Triton Times this week and I think everyone can agree.