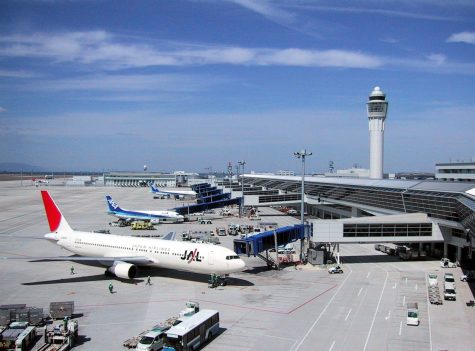 By: Meghan Serceki | Opinion Editor
February 7, 2017
Just last weekend, the signing of a new executive order banning all travelers from seven "muslim-majority" nations prompted confusion, chaos, and protests at airports across the nation. The implications of this order still remain unclear.
The order came on Friday, January 27, barring all people from Iraq, Iran, Libya, Yemen, Sudan, and Somalia from entering the United States for ninety days and all people from Syria indefinitely. It even included all people with visas and legal green cards.
Although President Trump claimed the next day, "it's all working out very nicely," the country's airports found themselves struggling as approximately 348 people were denied boarding, 200 to 250 people were denied entry when their flights arrived, and over 100 people were detained.
The document appeared to have received little to no legal counsel before its signing, and even Homeland Security's head of Customs and Border Protection, Kevin McAleenan, seemed caught a bit off-guard, noting that communications "haven't been the best in the initial rollout of this process."
As spontaneous protests erupted across the country, chanting cries of "no hate, no fear, refugees are welcome here," Trump's team was forced to lift the ban on travelers with legal visas and green cards.
Protesters claim that the travel ban is merely a poorly-disguised Muslim ban, citing the president's proposal of one such religious restriction during his campaign and the fact that the president wishes to give Christians priority to enter the country. A junior at San Clemente High School, Ariana Winston, claims, "It goes against the values of our country and reinforces the idea that all people from that area are evil. It kind of validates the ideas of islamophobic people."
Rudy Guiliani, one of the administration's advisors, however, said in an interview with Fox news, "What we focused on was, instead of religion, danger," asserting that such action is legal and constitutional. The ban aimed for a "protection of the nation from foreign terrorists"–a culmination of American's fear of attacks from extremists–and in the process simply labeling all people from the region a threat to American security.
Juliet Hawkes, another SCHS junior, says, "On an individual level I see how it could definitely be offensive to a lot of immigrants and their families and people who want to immigrate, but on a larger scale I think it is reasonable that the new leadership wants to take precautions and examine immigration policies considering we are having some security issues, as is the rest of the world."
Questions still circulate, though, about whether or not this order overstepped Trump's power as president and was unconstitutional.
Tension and disarray only continued to escalate on Monday, January 30, when acting Attorney General, Sally Yates, wrote, "At present, I am not convinced that the defense of the executive order is consistent with these responsibilities nor am I convinced that the executive order is lawful."
The president immediately fired Yates and replaced her with Dana Boente, the former Attorney General of Louisiana.
Meanwhile, Trump's team continued to struggle to justify their actions, even disputing the appropriate name for the order. White House Press Secretary, Sean Spicer, asserted that the name "ban" was an invention of the media despite various tapes, tweets, and interviews from himself, Trump, and Kellyanne Conway in which they called it a "ban."
Unrest endured for days until February 4, when a federal judge temporarily blocked the ban, angering the president and causing Homeland Security to stop enforcing it.
Trump, responding in a Tweet, claimed, "The opinion of this so-called judge, which essentially takes law-enforcement away from our country, is ridiculous and will be overturned," indicating his intent to continue imposition of the controversial order.
A few days later, a federal appeals panel turned down a proposal to reinstate the order, but Trump now looks towards the Supreme Court. For now, the country's response to the largest refugee crisis since WWII remains in limbo.