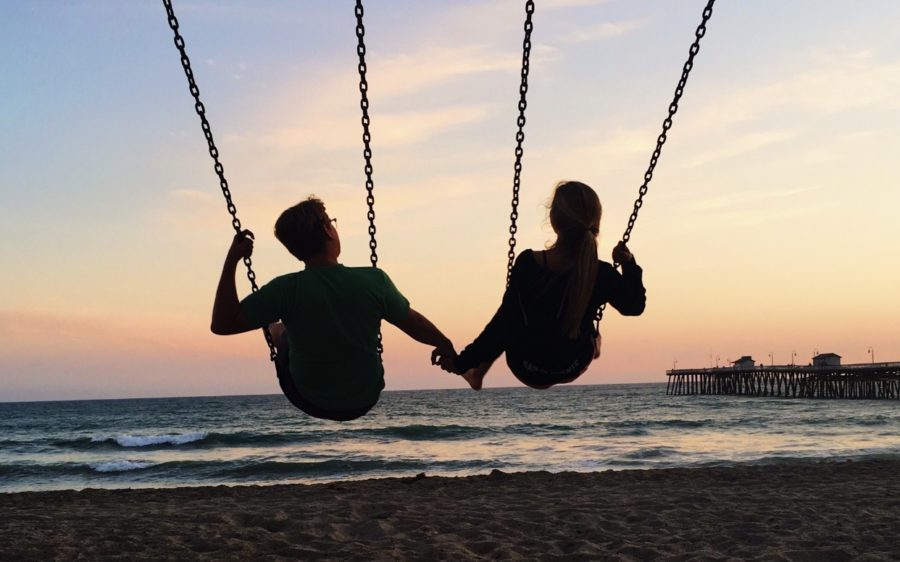 By Kenzie McKinnon | Writer/Photographer
May 22, 2017
Summer is seconds away and wouldn't be nice to enjoy it with a bae? Whether you're long-term or a short and sweet fling… Here's how to have one of the loveliest summers!
It doesn't get nicer than enjoying your summer days at Lausen's or walking around Del Mar. Just kidding. It does. Imagine spending every day of the week soaking up the sun with your love– it makes it instantly better. But, instead of telling you all about movie-inspired summer date nights and ideas, I anonymously asked around to see how San Clemente High School's favorite lovebirds are going to make their vacation a break to remember for both themselves and their special someone!
Couple #1:
What do you look forward to most about spending your summer with your boyfriend?
"Well, we've been together for over a year and our families are very close, so I think I'm most excited about going on mini-vacations to Cabo and Palm Desert with him and his family!" – Anonymous, Junior
GOALS! Right?! However, if you're not able to make it down to Mexico or the Bahamas for a vacation with your significant other, day trips make for a great substitute! Try heading up to Balboa Island in Newport to break free from the San Clemente bubble of comfort. However if you'd rather avoid sharky waters, go out and catch that movie you've both been wanting to see. OR! You can make your way to a sports game.
Bu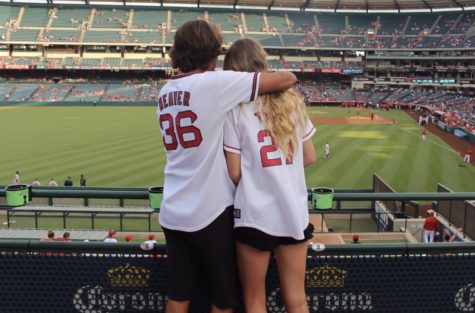 t, if you're the last-minute kind of couple and are in need of a little summer lovin' , then get together a cute little picnic to bring down to your favorite beach in Laguna as you two watch the sun set. (Goals… Again!)
Either way, you are sure to impress your boo with a short and sweet getaway!
Couple #2:
Have you made any plans to spend summer in a special way with your girlfriend?
"Honestly, no. Other than the beach every other day, I haven't really thought much about it–but that's not because I don't want to, it's just that I've been busy with school… and I'll be working a lot more during the summer. I definitely think I'll have one of the bests with her, just by planning everything by ear! I can't wait to see what's ahead for us as we go into the summer before senior year!" -Anonymous, Junior
Last minute is okay too! Aside from the cutesy picnic in Laguna idea, you can always opt for something outside of the bubble that doesn't require a whole lot of timing and planning. For instance, go on a dessert date! After a long and hard day of soaking up the sun on SC's beloved and shark-infested beaches, make your way to the new fan-favorite place for delicious hand-dipped ice cream: South Swell! If you're feeling a little suffocated by all of our touristy-type attractions, drive up to Pressed Juicery for one-of-a-kind frozen yogurt at the Irvine Spectrum and enjoy it on the Big Wheel while embracing the summer breeze. (It's like something you've probably seen in the movies!) But, if that's kinda a no-go, and you want to go for a drive, then try Cauldron Ice Cream in Santa Ana for liquid nitrogen infused ice cream with a "puffle waffle" cone! You really can't go wrong with sweets, because if dessert dates don't put the cherry on top of your relationship, then I don't know what does! (I'm just joking.)
Still Waiting on the "One":
What do you think about a little summer romance?
"I don't think it's a bad thing… Like it wouldn't hurt to have one, but I'd also like to just have fun with all of my friends before heading off to college. If it happens, it happens!" -Anonymous, Senior
Why be Danny and Sandy when you can make up your own 60's inspired fantasy with your closest friends? Now, we can't all bust into the soundtrack from Grease this summer, even though that would make for an iconic one. If you feel the need to take the time for yourself, then by all means–take it! Again, although a sweet little summer fling won't hurt (like Danny and Sandy), make sure to enjoy your summer your own way. If you get lucky, you get lucky! (No complaining there! Right?) If not, take advantage and have fun with all your best buds at the beach! Take your dog for a walk! Go on vacation!
Anyways, no matter how you choose to spend you summer, I hope you all have one of the loveliest ones yet!