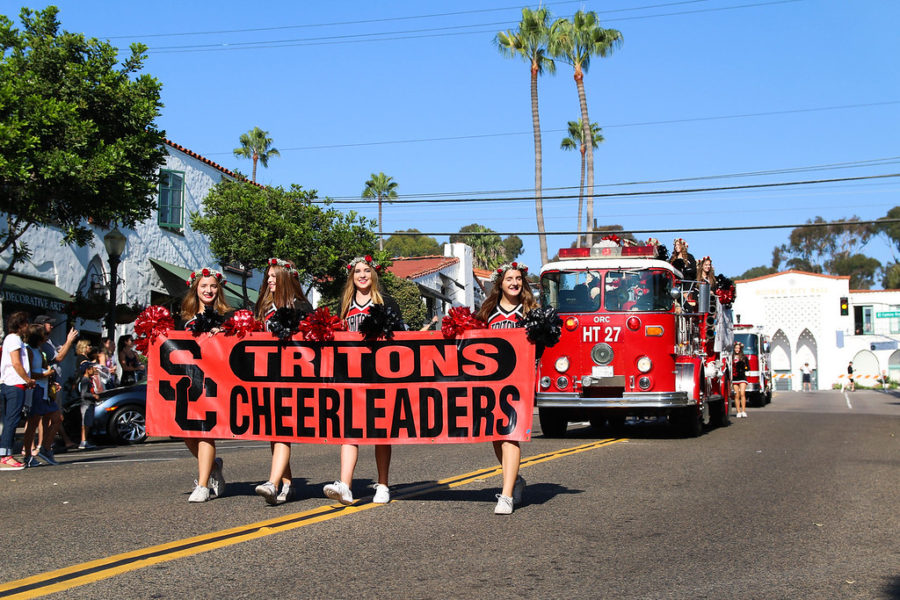 By; Morgan Thomas | Opinion Editor & Courtney McDonald | Writer
This past friday, on the 27th of October, San Clemente High School conducted its annual homecoming parade in Downtown San Clemente. Families lined Avenida Del Mar and watched the class floats, homecoming court, and various sports teams trek down the short street.
The homecoming parade, the first installation in a series of homecoming events, is organized annually by San Clemente High School's Associated Student Body (ASB). Organizing this kind of events takes months to plan in order to execute both efficiently and correctly. "The homecoming parade is a huge event for not only the high school but the community," senior Ashlee Atkins, the activities commissioner for ASB said.
Atkins also added that there was immense pressure put on her to carry out this event perfectly. She explains that while organizing and leading this event is "one of the most rewarding things" she has accomplished during her four years as part of ASB, is also happened to be extremely "stressful and overwhelming." Atkins spent countless hours perfecting the organization of the parade, and it was carried out fantastically.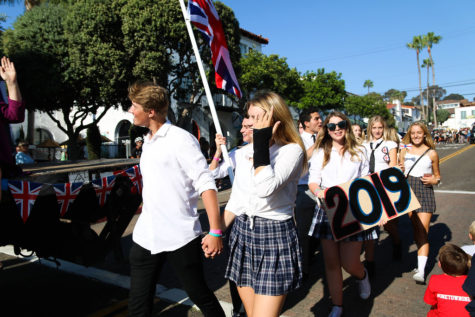 The parade consisted of about 50 groups, each of which waved with smiling faces to the crowd lining the street. As each portion of the parade passed, people cheered, prideful of the school and its various programs. The homecoming parade acts as a display of the school and it's large programs including, but not limited to, marching band, football, and basketball.
The class floats, based on the theme "Tritons International," blasted music from artists of their individual countries. First was the freshmen, with the country Italy, who donned the leaning tower of Pisa on their float. Next, the sophomores, who, as Spain, had the chairs for the Spanish king and queen on their float. The juniors, representing England, created a drumset for the Beatles and a classic red phone booth. Lastly, the seniors built a large model White House to sit on their float and represent the United States of America.
Crowds of San Clementians gathered to admire the cars decked out in festive red and black streamers, filled with students all proud to be sporting their school colors no matter what sport or club they took part in. The entire spectacle was quite a sight, but according to senior Kelli Beach, who rode in the parade with San Clemente Girl's Basketball, being in it was much more exciting.
She recalled the experience, judging it as a "once in a lifetime opportunity," describing how it feels to be front and center in the parade. "It's just so exciting being out there with all of your friends, looking down at the crowd and feeling like the queen of england," she continued, "The feeling you get is also so rewarding when you see all those kids looking up to you from the crowds, thinking that they could be up there someday representing their school and community."
It seemed as though every aspect of the community was represented. From the state champion football team, to the Best Buddies Club, everyone was out smiling as happy to be a part of San Clemente as "One Town," and "One Team."