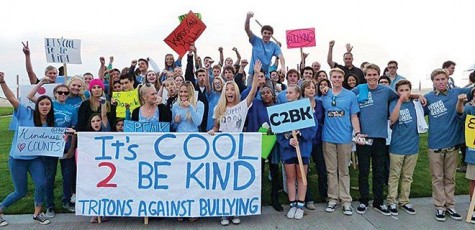 By Madi Hawksley | Student Life/Opinion Editor
October 23, 2014
The club was created with intention of changing SCHS to a complete anti-bulling school and raise awareness to bullying and its effects it has on others.
Cool 2 Be Kind started in 2009 after the suicide of Daniel Mendez. According to Daniel's mom via their website (www.cool2bekind.org) Daniel Mendez was "an honor roll student, a football player a black belt in Tae Kwon Do, studying karate." Daniel was bullied throughout his first few years of high school for being nice and eventually ended his life believing what the bullies had told him. After his death Daniels friends created the club Cool 2 Be Kind in hopes of preventing more deaths by suicide.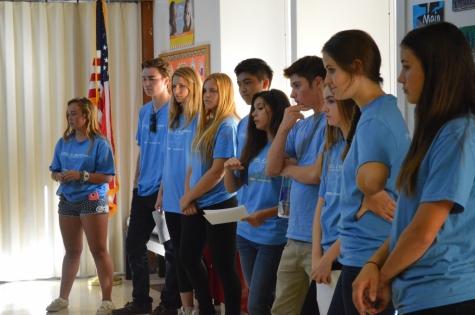 The club has grown from a group of twenty people to about one hundred. Every year C2BK runs blue ribbon week at the school, speaks to local middle schools, andparticipates in the Anti-Bully march down in Laguna Beach. C2BK has also been recognized by the Ambassadors of Peace, the State Senate Commendation, SC Times, and President Barack Obama and has spread across the nation beginning C2BK clubs in other schools.
I myself joined the club my sophomore year when I began attending SCHS and by my senior year (this year) I became a club leader. C2BK is a great club to be apart of not just because it is helping change the society of our school but it is changing the society of surrounding schools. I am happy with my decision to be a part of the club because when we go to events I get to tell the kids what bullying's effects are on people and how being nice can make someone's day.
If you're interested in joining the club comment below and I will make sure to add you to the list of numbers so you can learn when to meet with us!