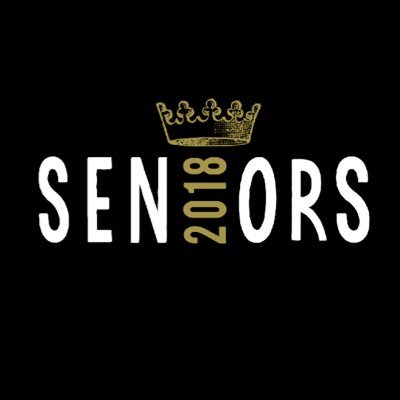 By: Sydney Burns| Writer
January 17, 2018
Many high school seniors today suffer from a  common disease, known as Senioritis.
The season of Senioritis begins upon the arrival to school post winter break, which is usually when students start finding out whether or not they are admitted into the colleges of their choice. Seniors catch a glimpse of what their lives may be like in the upcoming year, which influences the lagging to come.
Although the course work will not be getting any easier in college, the idea of having the choice of attending school in the upcoming years, makes the student feel as this semester doesn't matter, especially after their academic futures have already been decided.
Students may have been accepted to college, but that does not mean that their spot next year is protected. Failing classes or ending the semester poorly, will catch colleges' attention. A sudden drop in grades will make colleges question if a student is prepared for the challenges of college courses.
Slacking grades may also contribute to loss of financial aid, grants, and or scholarships that have been granted to a student. For many seniors, the loss of financial aid will be the loss of attending a prestigious college of their choice. "I am going to help my parents pay for college, so having financial aid is a must. I need to finish this year with solid grades to ensure that I get to keep it!" Riley Brail, a senior at SCHS states.
San Clemente High School senior, Anna Putnam, explains her struggle with senioritis, "I have been accepted to my first choice college, so it feels like the rest of this semester is a waste, but because I am so thrilled to have got in, I am going to try my best to finish strong." Anna has continuously received a strong GPA throughout high school and she hopes to keep it that way, so she can graduate in white this June.
The end of high school is nearing, but remember it is a marathon not a sprint, so seniors pace yourselves to stay ahead of the race!