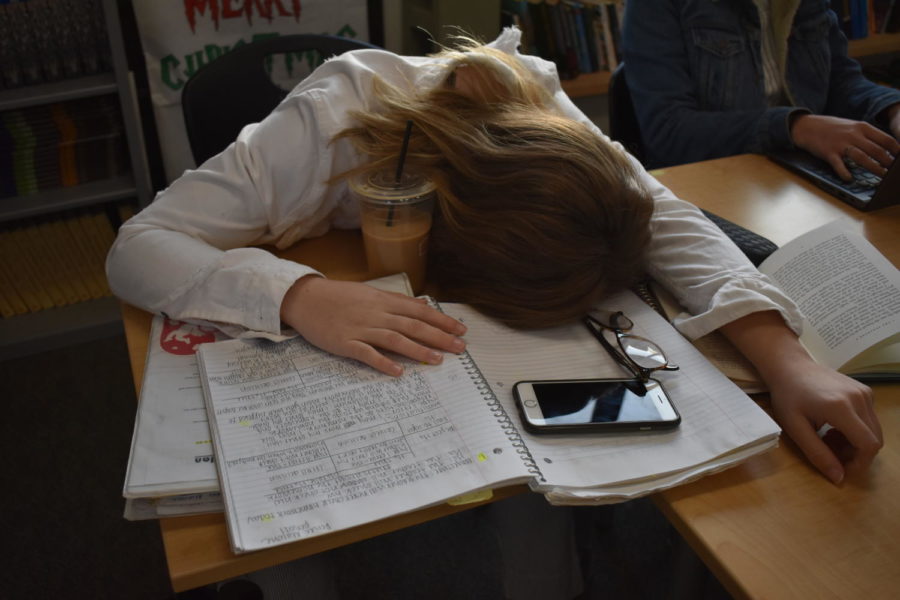 By: Shay Hefft | Sports Editor
April 12, 2018
After seniors have received college acceptances and make their decisions of where they will be attending the next four years, they often develop a condition called "senioritis." Senioritis, in the dictionary is defined as "a supposed affliction of students in their final year of high school or college, characterized by a decline in motivation or performance."
This dangerous phenomenon is true. Senior Camryn Ostrander says, "Lets just say, all first and second semester, my zero period teacher always puts the handouts on my desk because she knew I would be coming in late."
Symptoms of senioritis include laziness, procrastination, an over excessive wearing of sweats or leggings, lack of studying, more and more absences, and an overall negative attitude towards class. Senior Sammy Brandriff says that "I can't remember the last time I wore a cute outfit to school, the sad part is that I don't plan on wearing one any time soon."
Because this is a real problem for seniors everywhere, we must remind them that you need to push through! Not attending class and not doing your homework will not only bring down your grades, but also make the transition to college a lot harder.
To succeed in college, having great study habits is huge. Colleges may be interested in academic commitment during your senior year, and having more absences than appearances is not a good record. Ostrander also says that "I know that I need to keep up my grades and study habits, because AP tests and finals are coming and I want to make those tests as easy as possible!"
Even though seniors need to keep up good habits all the way till school ends, not all of them will. Some will say that talking to your counselor or writing in your planner will beat senioritis, but the only true cure for senioritis is graduation.