By: Gavin Kelleher-Marciello | Editor in Chief
April 24, 2018
Social media sucks sometimes. As much as we like to tell ourselves that we aren't addicted, those perfect bikini bodies don't phase us, and travel photos don't make us want to curl up in bed sulking in despair, we've all been there in one way or another. In an effort to shake things up a bit, here are some of the raddest, most inspirational, empowering, loving, and reassuring art accounts you need to follow. These artists will seriously change your life.
Pollynor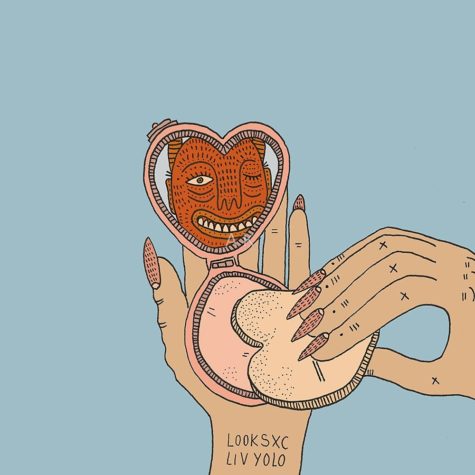 In recent years Polly Nor has become a prominent figure in the art world. As she states "I draw women and their demons." She often addresses social issues facing the 21st century woman, unafraid to discuss many subjects most people shy away from. Polly Nor is unapologetically unique yet offers a refreshing relatability for women and girls alike.
 Filippaedghill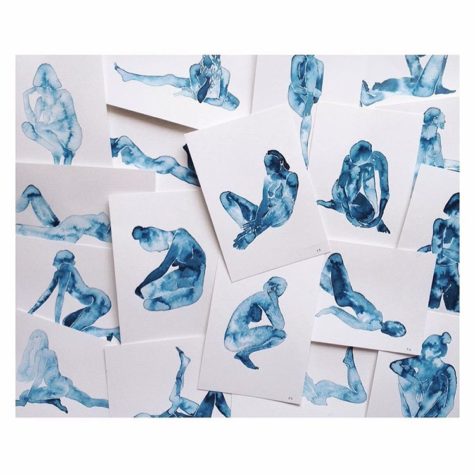 Filippa Jean Edghill is a female artist based in Biarritz, France. She specializes in dreamy monochromatic watercolor paintings, often depicted through the human form. Filippa is also a very talented photographer, occasionally she intertwines her two specialties to create some of the most captivating collages on Instagram. This style of art is so vibrantly unique it leaves spectators in such awe, it's not something you want to miss out on.
Shuturp
This is just the cutest art account. Ellie Hop is an Australian artist that draws sweet little pieces. Simplistic, cute, colorful, and pretty meaningful. Although a lot of her art seems somewhat child like she executes this quirky style so well. Hop not only touchings on small interactions and occurrences in everyday life, she also addresses political discussions on feminism, gay rights, and various other subjects. She also has a wide selection of prints on tee shirts, hats ,and socks. Check this girl out, you wont regret it!
Ambivalentlyyours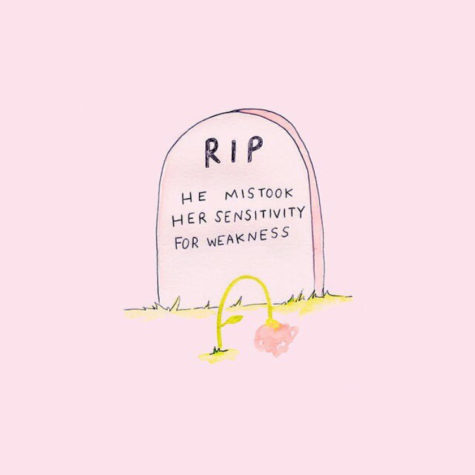 Ambivalently Yours is an anonymous online persona; this account focuses on creating a community of inclusivity, feminism, and an open space to discuss raw emotions without shame.  This account is the best place to go for a little bit of encouragement, a reminder of self love, or a little bit of both. On a day when your feeling down, search this account and I promise you'll find exactly what you need and more.
Cleowade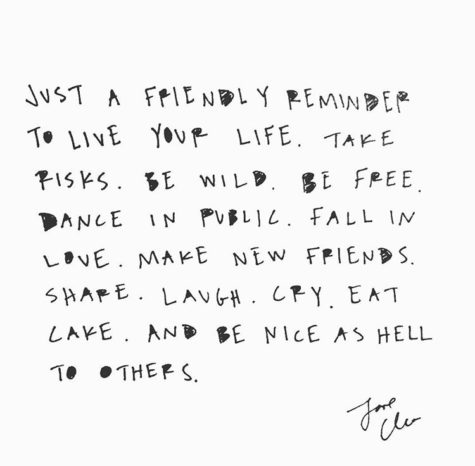 Cleo Wade is a poet, artist, and the author of Heart Talk. Her Instagram consists of short, sweet little handwritten poems. As a recently published author, she frequently posts clips from her book, Heart Talk: Poetic Wisdom For A Better Life. Wade often writes on the importance of self love, politics, and has recently been collaborating with other popular poets such as Rupi Kaur.
Natalyalobanova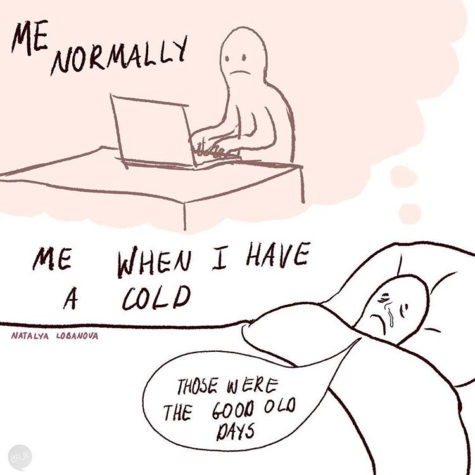 Natalya Lobanova is an artist based in London, her specialty, creating cheeky little comics in the form of watercolor paintings, pencil sketches, and ink drawings. Natalya's art often touches on minor occurrences in life, shaving your legs, bug bites, what cats would say if they could talk, falling in love. Although her comics are riddled with irony and sarcasm, she also provides art that is so painfully relatable you'll have no choice other than to laugh at yourself and these silly little comics
Franki_e
Amie Luczkowkski-Gibson an incredible ceramicist; self proclaimed "clay witch," she creates one of a kind planters, mugs, and emblems from clay. With bright blues, earthy tones and crystals she channels such a comforting energy into her work. Amie also frequently posts important messages on her Insta' story that address self love, art, politics, and even the occasional poem to get you through the day.
Stella Maria Baer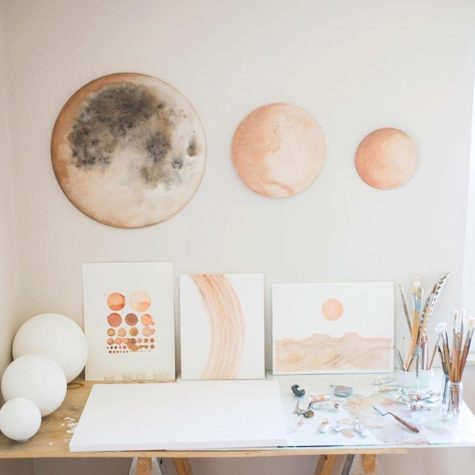 Now, Stella Maria Baer is one of the most incredible artists I have ever found. She specializes in watercolor paintings of the moon and various other planets. Her style is so unique and mesmerizing, she uses a varying source of paints made from sand. Her homemade paint produces a very soft, calming aesthetics. Her inspiration often comes from various desert locations where she derives her color combination and observes planetary alignment. One of her most common places of inspiration is Joshua Tree National Park.