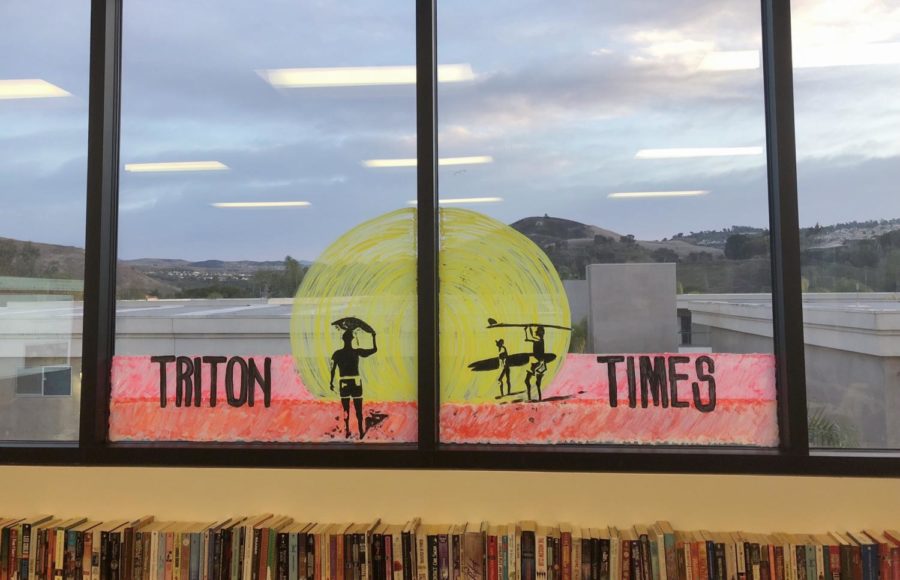 By: Chloe Rudnicki | Editor in Chief
April 19th, 2018
Four years after Triton Times first went live, San Clemente's fledgling student paper is preparing to publish its 1,000th article, giving one of its students a mouthpiece to inform, persuade, or entertain for the 1,000th time in its brief history.
Scrolling back through the years is akin to a time capsule; I come across the profiles of writers who've graduated, articles about Bernie Sanders (rip the movement), horoscope pages, and other relics of Triton Times' first years crafting its identity. I've written and edited for the paper since sophomore year, watching it grow from an online paper with a staff of 20 writers to a 40 person staff with a Snapchat team and biannual print edition. Triton Times' evolution, while seemingly small when compared to grander publications, is important. It proves the San Clemente student body is invested in informing itself and crafting a platform upon which they can express their views, whether it be about politics, the best ice cream joint in town, or the neverending trials of being a teenager in high school.
In celebration of this monumental milestone, regardless of where one falls on the social, political, or virtually any other spectrum imaginable, Triton Times provides an outlet for eloquent exploration and representation of what matters to our school students. To commemorate this occasion, I've compiled a list of five articles published over the years I feel epitomize the spirit of Triton Times at its best and brightest. Happy reading!