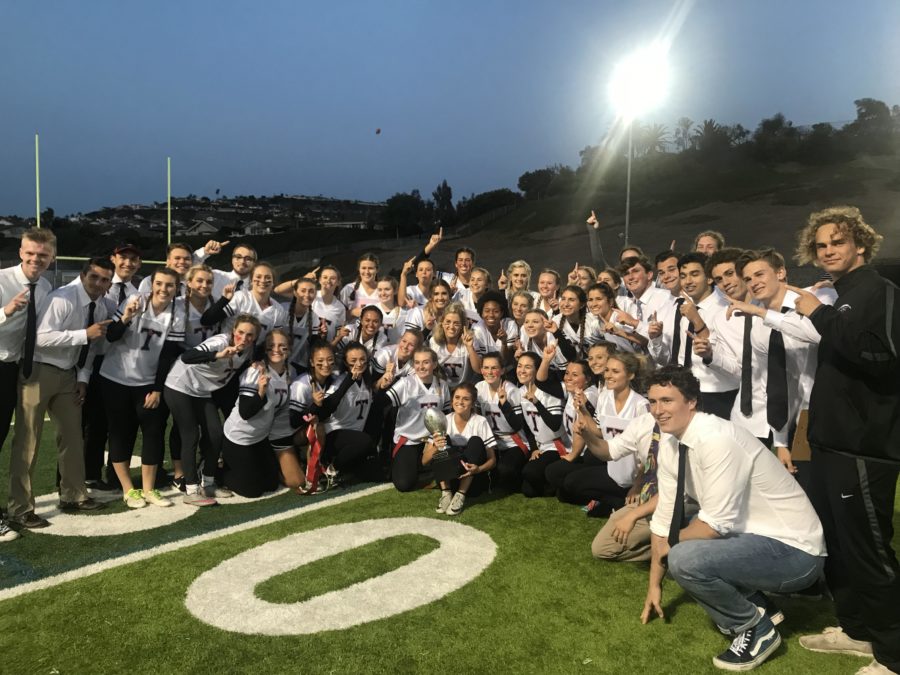 By: Makena Spencer | Writer
May 22, 2018
The Friday night lights are officially back on – or at least for one night. On Friday May 18th, San Clemente High School held their 5th annual Lady Triton Bowl as our seniors look to defend their 4-0 unbeaten record. With about 100 lady Tritons scrambling into Thalassa Stadium, music pumping through the speakers, the football boys attempt to lead warm-ups. The event starts off in memory of San Clemente's own, Saylor Voris, who passed away in 2015, as junior and senior girls come together to play a fun game of flag football.
Prepping for the game, the girls had practice the Tuesday, Wednesday, and Thursday leading up to the big day. "We are trying to decide who will be our best running back," explained head coach Austin Whitsett, "I think Natalie will be the best fit because of her speed."
When it came to game night, senior Natalie Crapo really shined on the football field. Weaving through the mass of girls as she scored two touchdowns, building on the lead for the seniors. "I'm so proud of Natalie, my coaching skills must have paid off," gleamed Whitsett.
Paige Denton, offensive line, and Rylee Kerr, running back, also scored touchdowns for their senior team, setting their fate to be victorious. The juniors tried their best, but were no match to the seniors, as the game ended in a score of 25-0.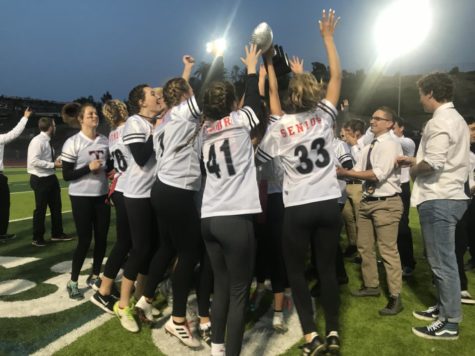 "I just had fun playing with all my friends and it's pretty funny how big of a loss we had," explained junior Madi McFadden. Powder puff is a great opportunity for all the girls to come together and play an exciting game of flag football while remembering Saylor. Watching all the girls out there giving their all with smiles on their faces is what really makes it all worth it.
Now adding to their winning streak, will the seniors next year be able to keep up the heat?