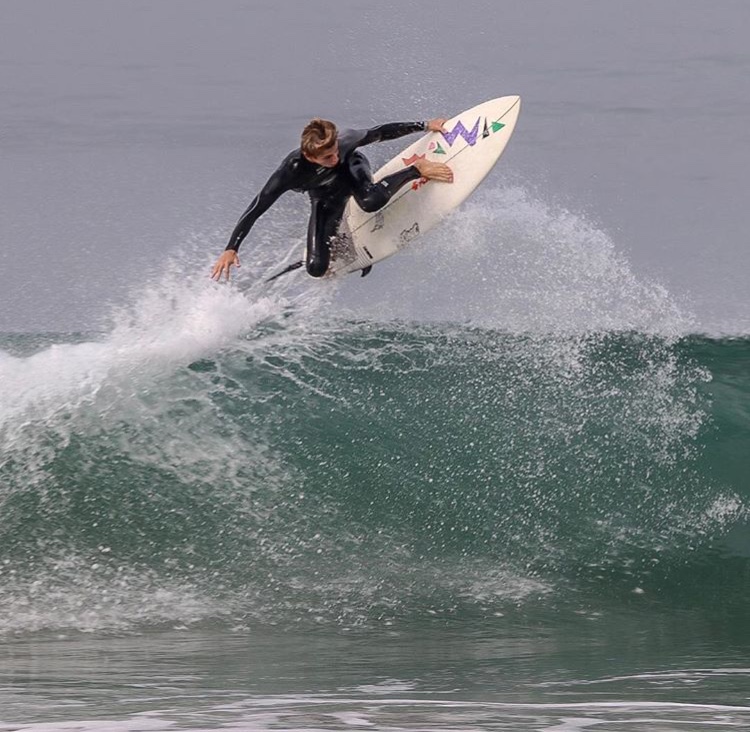 By: Julia Wilson | Sports Editor
November 15, 2018
Beginning the year with a 7-0 record in league, the San Clemente High School Surf team once again blows the competition out of the water. This season they competed against schools such as Dana Hills High School, Newport Hills High School, and Laguna Beach High School. And, now, for the third year in a row, the surf team has collected the title of number one at the California Scholastic Surf Series (SSS). One of the most underrated teams on campus, the surf team consists of 16 boys and 11 girls in the shortboard, and six boys and two girls in the longboard categories. The team is lead by coach John Dowell.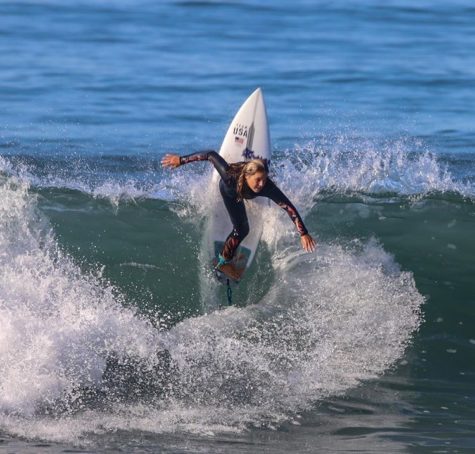 "I had a super fun time on the team this year and enjoyed it a lot," junior surfer Matt Economos said.
The team never lost a contest, showing the dominance of the team in the Southern California area. Unfortunately, the team was just short a few points last June in the National Championships, not following in the same footsteps as their 2016 National Title; but, the team still was awarded runner up for the National Title. After beating Laguna Beach High School back in November, junior Rachel Hartnett expressed her love for the sport.
"It's fun to surf almost every morning and support the other team members when competing," Hartnett said.
On November 13, 2018, freshman Carolyn Sachse won the South Coast league women's longboard individual league title. She was happy to take the win, as one of the younger competitors in the contest.
"I know that if we keep working as hard, trying out best, and surfing every morning we can, the team is unstoppable," freshman Julia Guild said.
 The team still has quite a season ahead of them, beginning in 2019 with the NSSA State Championships on March 2nd and 3rd at Seaside, the Scholastic Surf Series on April 13th through the 15th at Oceanside Harbor, and most importantly the NSSA National Championships  on June 15th and 16th at Salt Creek. They cannot wait for what the rest of the already successful year has to bring!