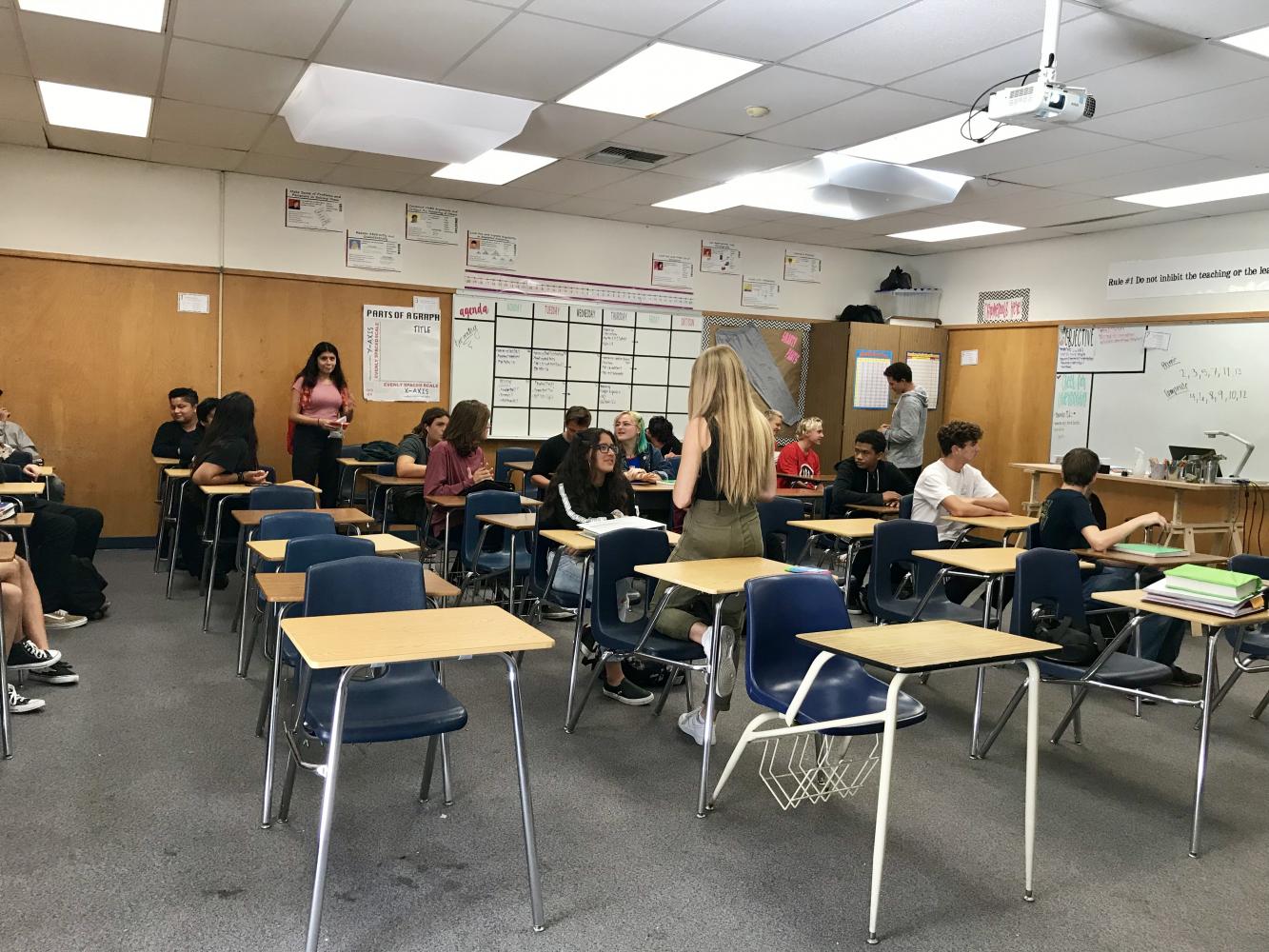 By: Sabrina Spunt &  Lilah Kopenhefer | Writers
September 6, 2019
Starting the 2019-20 school year, San Clemente High School has implemented a new program called Homeroom. It is a Link Crew-led replacement of student choice tutorial for freshmen. When given their schedules at orientation, they were assigned a specific room to report to during student choice tutorial. Although only the freshman class is directly affected this year, many classrooms are closed off to other grades as they are now a freshman homeroom. As a result, students may not be able to go to a class they would normally attend for student choice tutorial.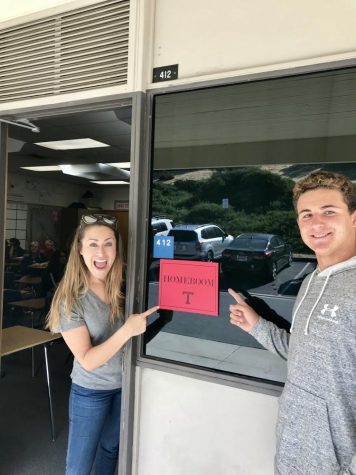 "Homeroom is meant to be a safe place for all freshman" Link crew adviser Ms. Dimperio said."A place where they can go to get academic as well as social and emotional support from both teachers and their link crew leaders."
Until now freshmen have been required, just as all grades, to choose one of their classes and go there for student choice tutorial. The goal of homeroom is to make the transition from middle school to high school a smoother, and less stressful experience. It has caused quite the confusion among sophomores and upperclassmen, though. Last week, during the first student choice tutorial of the school year, there could be many students seen wandering around campus in confusion after being denied entrance into a classroom of theirs by their teacher. To abolish this issue, there will be a list sent out to all students of the teachers whose classrooms are still open for student choice tutorial. Students will be required to report to one of those classrooms regardless of if they have that teacher or not. 
"We weren't allowed to do homework" freshman Eden McRory said. "Which I thought is the whole reason for tutorial. So it's basically just 30 minutes wasted." 
Some freshmen are not taking to it as well as the school may have hoped and don't see how it is supposed to help them; however, these students may just need some more time, and a little less influence from upperclassmen to see what it can provide for their individual needs. On the other hand, some freshmen don't need any time or convincing, and they took to the idea right away.
"It's interactive" freshman Matthew White said."You get to join your friends and learn of all future events going on at the school."
It may take some getting used to for everybody, including teachers, but homeroom is here to stay. Students should try to take advantage of this new opportunity and see how it can have a positive benefit on their learning environment.