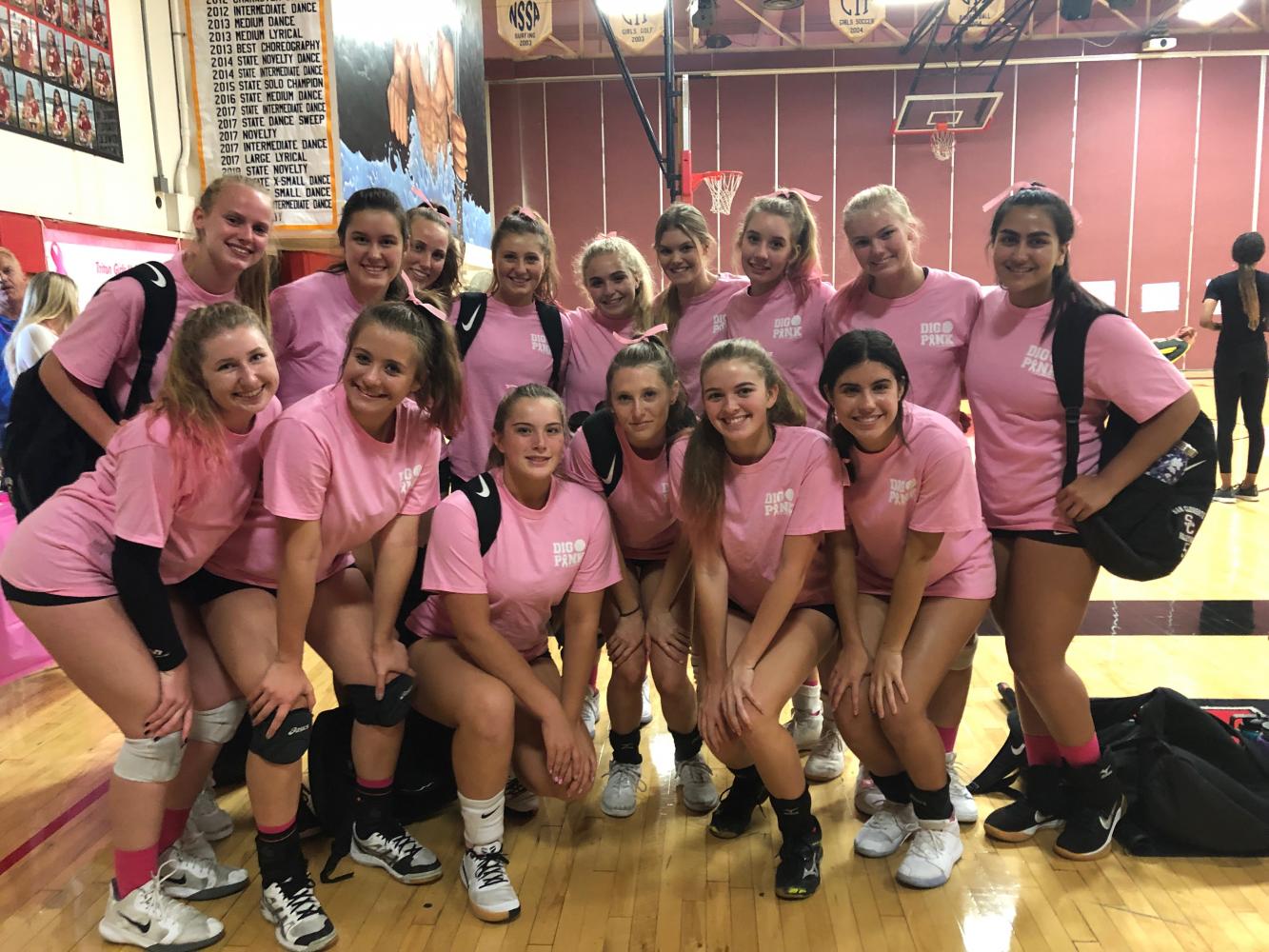 By: Abby Stewart | Sports Editor
October 11, 2019
October is recognized worldwide as Breast Cancer Awareness Month. Breast cancer is one of the top causes of death among women in the United States and across the globe. Not only are women affected by breast cancer, but approximately 2,550 men per year will be diagnosed with it. About one in eight women will be diagnosed with breast cancer in their lifetime. During the month of October, families who have been affected by breast cancer are recognized and supported during their difficult times.
"Breast cancer awareness month is important," San Clemente High School senior Andrew Gansel said. "It brings awareness to those who may not have been directly impacted by breast cancer and brings hope to those who battle breast cancer in their everyday lives." 
At SCHS, a few fall sports teams recognize breast cancer awareness month throughout their season in October. The cheer team wears pink bows and switches out their normal red and black pom poms for pink ones. The girl's volleyball team had their pink out match on Tuesday October eighth. During this match $700 was raised to be donated to breast cancer foundations. Sports teams are helping to spread awareness for this disease that affects many men and women globally.
"Breast cancer awareness month brings attention to the battles people are facing everyday to keep on living," junior Caitlin Wilford said. "I am glad there's a month to celebrate the people who are finally cancer free, to help those who are still fighting, and to remember those whose lives have been lost."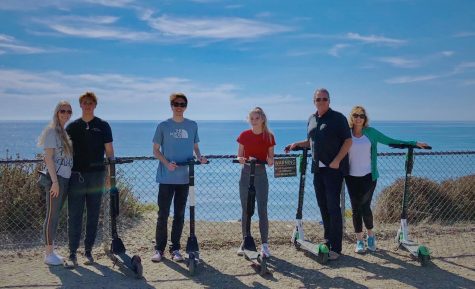 In December 2016, Jennifer Wilford, Caitlin Wilford's mom, was diagnosed with breast cancer.
"Breast cancer has brought a great deal of sadness to my family," Caitlin Wilford said. "My mom fought a hard battle when she found out she had stage three cancer."
Jennifer Wilford went through many chemotherapy and radiation treatments in order to overcome cancer. Today, the Wilford family celebrates their mom being cancer free and overcoming a long fought battle.
As many men, women, and families continue to be affected by breast cancer, it is important to take the time during this month to reflect on the ways breast cancer has affected those around us.