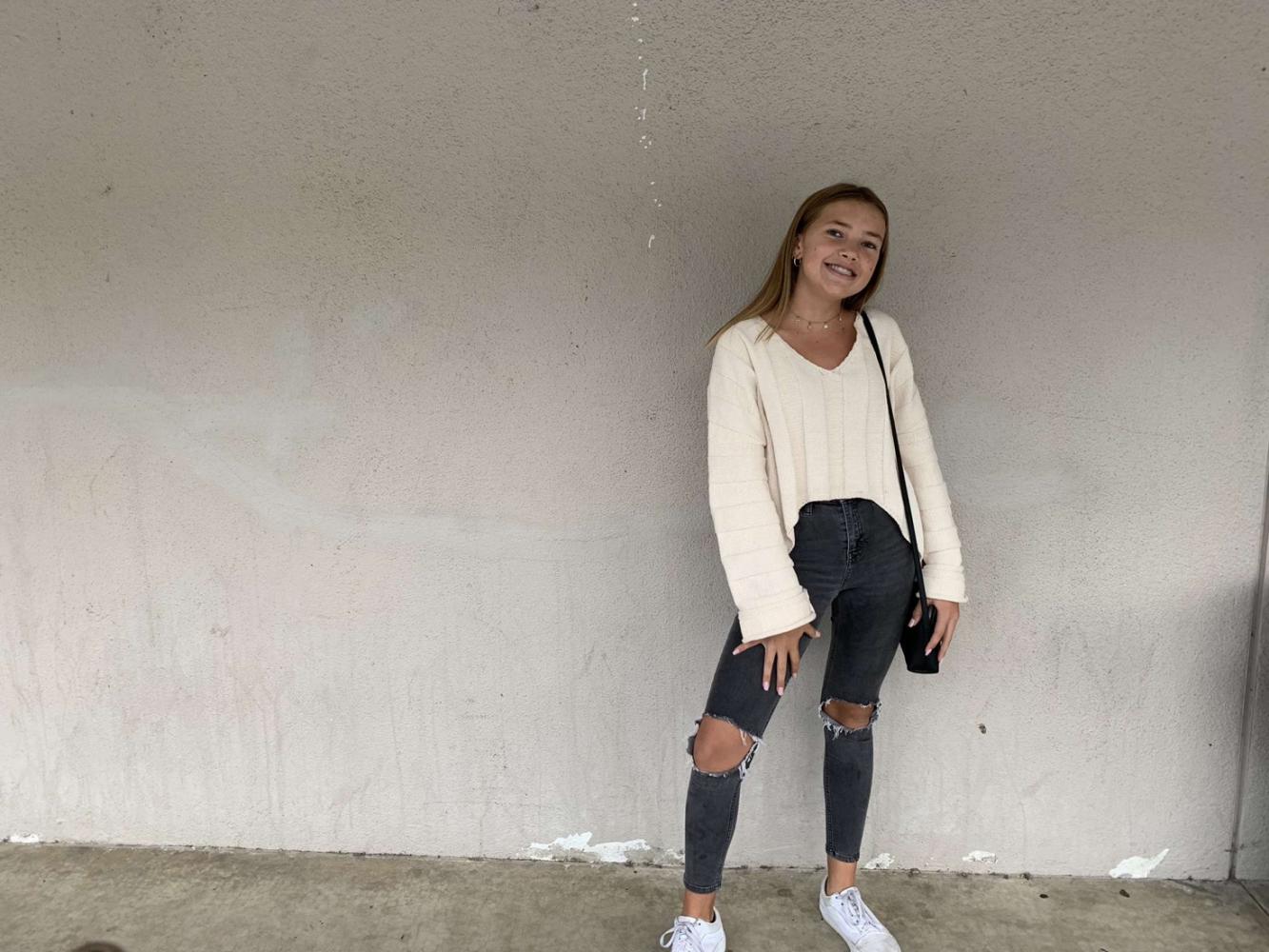 By: Bella Barbernell | Writer
October 11, 2019
Southern California has been hitting the mid to low 60s and San Clemente High School students cannot bear to ditch their fashion duties. Therefore, a new style of fashion has hit the halls: cozy.
This entails every item that can keep you too cozy while you're freezing to death during the early zero hours through second period. Amidst this colder season, dressing cute is still a necessity. Freshman at SCHS, Taylor Campbell, knows how to balance style and staying warm. 
"I just stole my sister's sweater," Campbell said. "I don't even know where it's from!"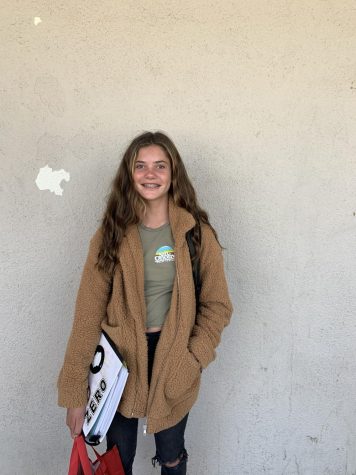 Dressing cozy and staying warm is really easy and maintainable, with multiple different styles that can be applicable to everyone. One of the most easy and typical styles there is, is sweatpants. These are really warm and can look really cute with a more tight-fitted shirt. This is an easy way to stay really warm but still look sharp and feel good about yourself throughout the entire school day. 
Another easy way to stay warm and still look cute is by using warm coats and sweaters. Fuzzy teddy bear jackets are really trendy and in style right now. These are really easy to just throw over a simple outfit to accessorize and to keep yourself warm. Freshman at SCHS, Ireland Lambert, displays her outfit first very plainly, a t-shirt and black jeans. But after she decided to put on the big teddy jacket, she added a unique and easy flair to herself. Since the classrooms here tend to have bipolar air conditioners, these jackets are also a plus because you can take them on or off.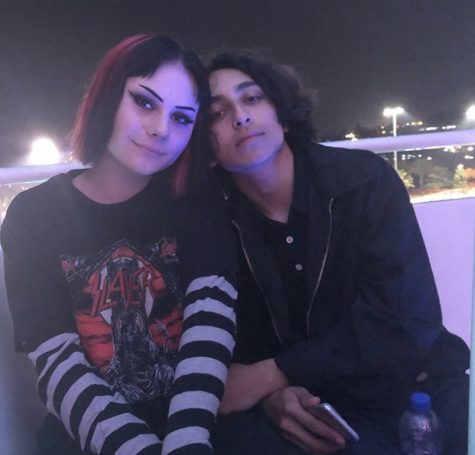 A super cute and very fashionable technique at this time is layering. Layering is really cute and easy for anyone to do. Layering with a fitted sweatshirt and a t-shirt over it is effortless yet looks really cool. Also, wearing a long sleeve t-shirt with a tank top or short sleeve shirt makes you look really presentable when all you did is put on two shirts instead of one. Junior at SCHS, Sophia Battles, is always dressed to the nines and has become very comfortable with the layering technique with her outfits. 
When getting dressed in the morning, remember you can be cozy and fashionable at the same time.