By JP Hefft | Sports Editor
January 31, 2019
From a delicious Turkey Club to a delightful bowl of soup, Board & Brew has a wide variety of different sandwiches, salads, and soups that everyone will love. They also serve many different types of beer to go along with a very chill and beachy vibe.

"I can literally eat Board & Brew for the rest of my life," San Clemente High School senior Jackson Clark said. "It has everything that I have ever dreamed of."
People are truly in love with this sandwich shop because of the secret sauce that makes it unique. The secret sauce is available with any sandwich, free of charge, and it definitely makes Board & Brew sandwiches stand out as the best of San Clemente.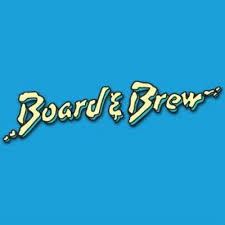 "If I could, I would drink the secret sauce," SCHS senior Clayton Gott said. "It just goes so well with every different type of sandwich here, and I would highly recommend people try it."
This small, yet delicious, sandwich shop can be found at the address 979 Avenida Pico, Unit C. It is open everyday, from 10 am to 8 pm, and is certainly deserving of winning the Triton Time's vote for best sandwich in San Clemente.