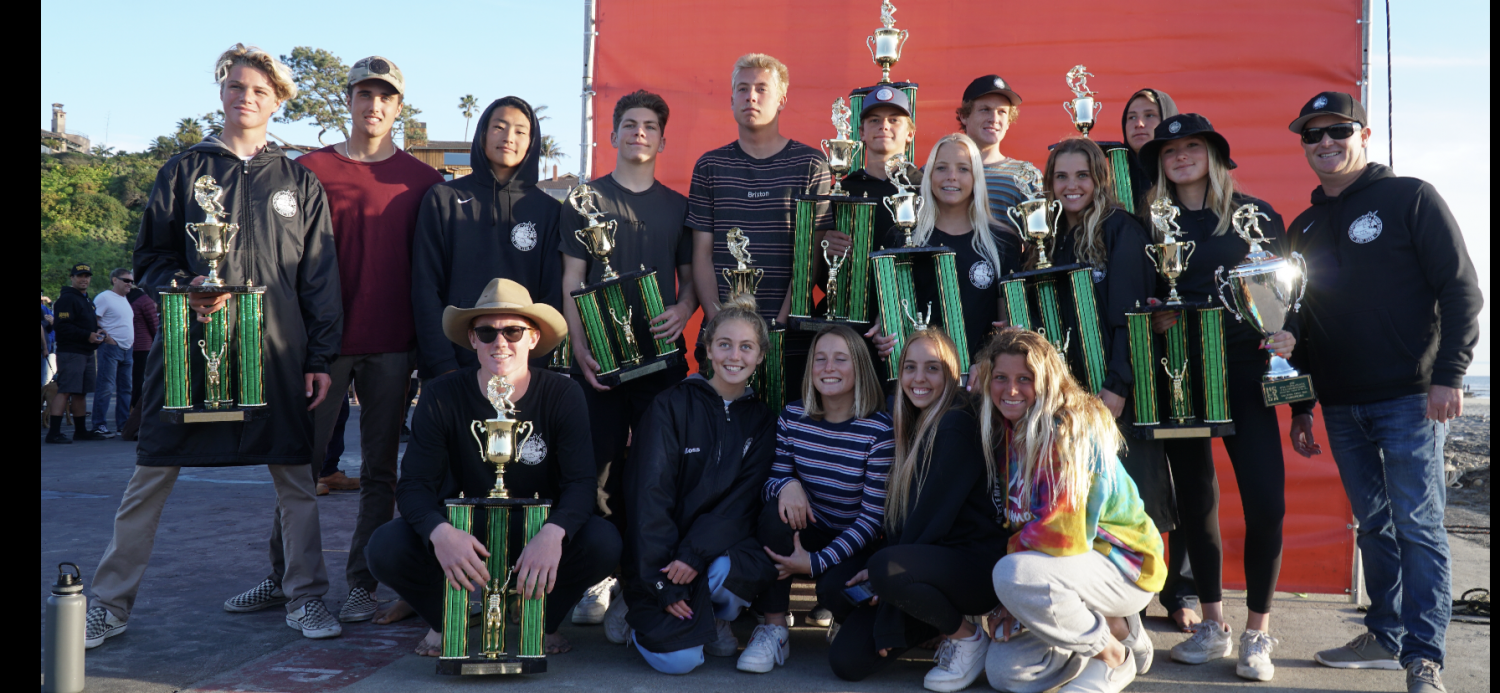 By: Julia Wengier | Editor in Chief
March 13, 2020
Last weekend, the San Clemente High School surf team won first place at state championships, once again defending their well-earned title. The tournament was held at Seaside Reef on Saturday, March 7 with finals on Sunday, March 8. With San Clemente student finalists in every division, SCHS took home the eleventh state champion title in 12 years, making a total of 16 state titles overall.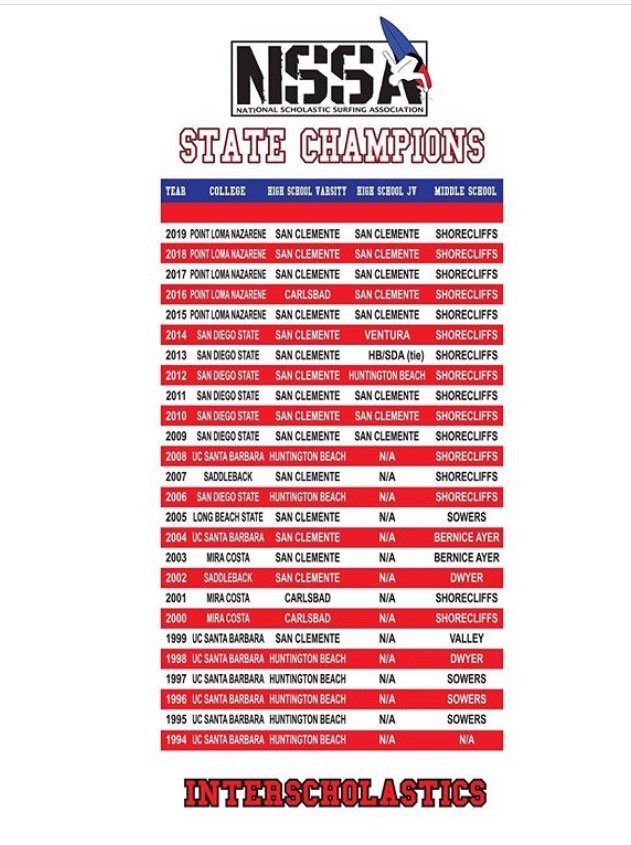 The competition is divided into several rounds, which are subdivided into several "heats" per round. Each heat has around six people, competing to be in the top three for each heat to move to the next round. These contenders are then divided into new heats, to advance to new rounds until there are only six people left to compete in the final round. Judges rate surfing on a scale from one to ten, based on the three categories of power, speed, and flow. Each surfer's top two scores are added as a final score determining winners.
San Clemente's Junior Varsity surfers specifically surfed well this weekend, with junior Griffin Glenn winning the JV Longboard category, sophomore Julia Guild winning JV Women's Shortboard, and junior Henry Grattan winning JV Men's Shortboard. This is not surprising to team members, as most have lots of experience in surf competitions, living and growing up in San Clemente. They have been learning and improving their surf skills for most of their lives.
"I'll take my knowledge on what I did wrong in that heat and improve to be the best surfer I can be," SCHS sophomore and varsity longboard Aiden Sautner said. "And I think that's what makes San Clemente so good: never being satisfied with second place, and putting in the work to the the best."
The surf team is known at SCHS to win state championships year after year, but they are less known for something that is perhaps more important: the family bond formed by their shared passion.
"Competitive surfing is usually an individual sport, and I compete outside of the school contests in many other contests, so it feels really nice to be on the team, and do the team contests, and feel all the support and love from your teammates who are on the beach cheering for you," Guild said. "I love surfing and being in the water in the morning with my friends."