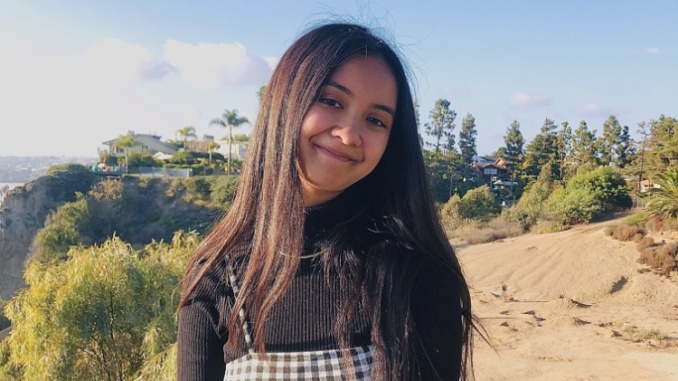 Danielle Generaux | Student Life Editor
December 11, 2020
Productive and organized are just two of the many words to describe Senior Crista Mangahas. Through her color-coded calendars and her obsession with Marie Kondo, Crista has all the skills necessary to excel academically. Crista has spent her four years at San Clemente as not only an excellent student, but also as a leader with the intent to serve her community with love and compassion.
In her freshman year, Crista joined a club on campus called Music for the Mind, a student-run jazz band that performs for various elderly homes in San Clemente, such as San Clemente Villas and Aegis Living. Her main role is to schedule performances, choose jazz pieces, and lead rehearsals, offering musical feedback so that the band sounds cohesive and balanced. "When I was in elementary school, I held violin performances for the residents in my mother's care homes and became inspired to continue to spread the joy of music to the elderly in my community," Crista said.
Another club she is part of is Inspire to Be. As the Vice President, she has "been thinking of service projects for students to continue to reach out to their community during this pandemic." One of these service projects was a food drive for the Orangewood Foundation, which is a nonprofit organization that provides services for current and former foster youth in Orange County. "This year, we decided to make Thanksgiving baskets to donate to Orangewood, so we handed out flyers in front of Albertsons to incoming shoppers with a list of various food items that customers could donate in a box after their shopping excursion," said Crista. Through their hard work and dedication, Inspire To Be collected over 80 bags of food to give to the foster children at the center.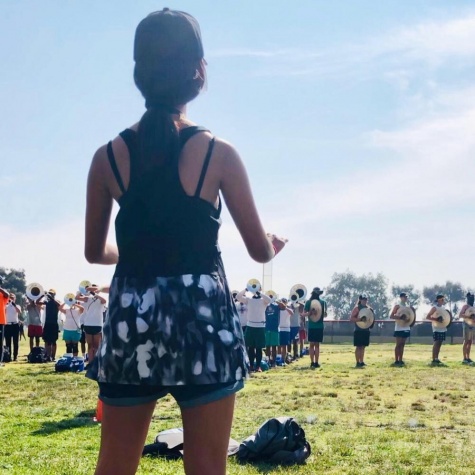 Music is a passion of Crista's as she plays the ukulele, piano, and clarinet. She has been the Vice President for the Ukulele Club from sophomore to junior year and has been in various leadership roles in the music program including jazz manager, clarinet section leader, wind ensemble president, and senior drum major for the Triton Marching Alliance. "She's always so caring, considerate, and adorable," senior Jenna Johnson said.
Outside of school, Crista loves helping the children of her community. At Saddleback Church San Clemente, she has served in her church's student ministry where she was a student teacher for kindergarteners. Teaching various Bible stories makes her feel like a kid again. "Teaching makes me feel fulfilled because their parents tell me that my class made their child's day better, and overall, it's fun to teach kindergarteners because they are all so curious and bubbly," Crista said.
"I love that anytime life tries to knock her down, whether it be drama or something going on in her life, she still stands strong and positive and keeps going in the path she set for herself. Almost nothing can stop her," senior Aviana Reynard said.
The time and effort that Crista has put into her passions have not only influenced students at San Clemente but have influenced numerous people, from the ages of 6 to 80 across the city of San Clemente. When Crista graduates, she will hold on to her favorite memory of marching band competitions, and the thrill of being able to watch so many talented bands perform from different high schools. "It was impressive to see their creativity musically and visually," said Crista. In the future, Crista hopes to become a pediatric nurse practitioner "to continue to reach out to various overlooked populations, especially children."