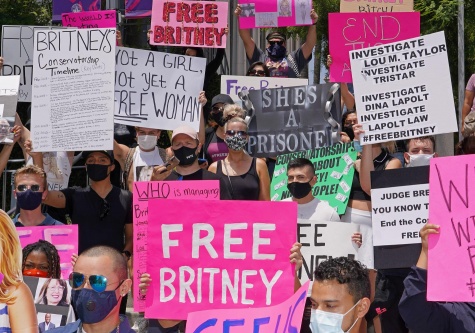 Kate Hedger | Head Editor 
March 4, 2021
I think it's safe to say that every human who pays attention to pop culture knows the name Britney Spears. Love her, hate her, or love to hate her, Britney is one of the most iconic celebrities of the 21st century. 
"Britney Spears is an early 2000s icon," senior Emily Gillett said. "Her fashion, and hair choices can be questionable at times but she's always been the only one who can pull it off and I think that's sick. One year I even dressed as her for Halloween."
Britney Jean Spears was born in McComb, Mississippi in 1981. Britney grew up in Louisiana and began singing and dancing at a very young age. At around 8-years-old, Britney got a talent agent in New York city and during that time did commercials and off-Broadway productions. At 11 Britney finally got her break on Disney channel alongside Justin Timberlake and Christina Aguilera. 
Britney signed with Jive records at the young age of 15 and released her first single "…Baby One More Time" two years later. The song hit number one on the charts but also drew massive controversy for the sexual nature of the lyrics and video. After this she began releasing more albums such as "Oops!… I Did It Again" in 2000 and "In The Zone" in 2003. These two albums along with many others performed well on the charts and had massive commercial success.
in the midst of her success, the tabloids and paparazzi of the early 2000s were brutal to Britney. They often made inappropriate sexual comments both in magazine articles and to her face during interviews. In 2005, Britney had her first son, and the paparazzi often harassed her in public, often while she was just carrying her son to her car. Even when she was without her child, Britney wasn't able to go anywhere without massive crowds of flashing cameras. The tabloids often gave her the image of a bad mother and irresponsible adult.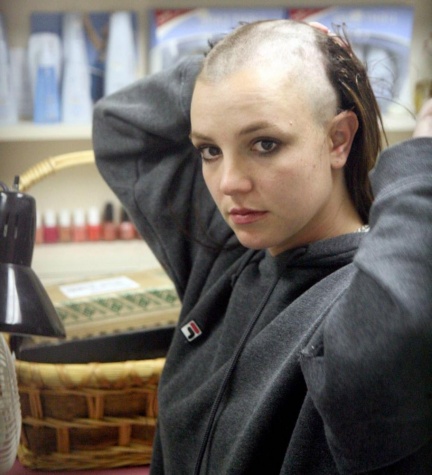 "I can't imagine what Britney went through in the 2000s," senior Lexi Knapp said. "Not being able to leave her house without having pictures taken of her and crowds following her must have been exhausting"
One of the most famous non-musical moments of Britney's career is when she shaved her head in 2008. She didn't know it at the time, but this was the beginning of the end. She had hit rock bottom due in large part to the daily harassment of paparazzi, a battle over custody for her kids, and a multitude of mental health struggles. After this public outburst, Britney was hospitalized for mental health. While she was hospitalized, her father, Jamie, took advantage of her struggles and began the process to put her under a legal conservatorship.
A conservatorship is a court case where a judge appoints an individual or organization (the conservator) to care for someone who cannot care for themselves or manage their own finances. In this case, the conservator makes all the decisions. A conservatorship is normally used for the elderly and people with disabled, but in this case, it was used for the young, able-bodied, Britney. 
As Britney returned from the hospital in 2008, the court made the conservatorship permanent. Her father was named the conservator and had complete control over Britney's life. He controlled her finances, medical decisions, career choices, and more. According to her father, his "sole motivation has been his unconditional love for his daughter and a fierce desire to protect those trying to take advantage of her," but fans believe something different.
Britney and her father have never had the best relationship. During her childhood , Britney's father would often return home drunk and act violently towards his wife and children. This makes a lot of Britney fans question his true motives as many think he is in it for the financial gain and not the well-being of his daughter. 
For the past 12 years, Britney has been under complete control of her father with no way out. She has had no control over her music, limited access to her kids, and zero say about her finances. In 2020, Britney's court-appointed attorney said that she strongly opposes her father in the role of sole conservator and wants his control strongly limited. She wants a qualified conservator to replace him, someone who can help her regain freedoms she had lost for so long. Her attorney has called her a "high-functioning conservatee" and claims she deserves to know what actions are being taken over her estate.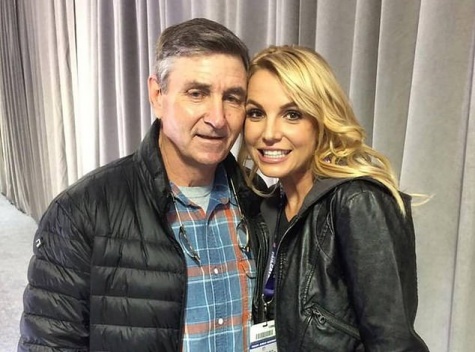 Britney has hardly said a word during her ongoing legal battle. Most of her statements have come from her legal team with very small comments here and there throughout the years. The New York Times series: Britney: For The Record includes a clip of her mentioning the control over her freedom. Britney explained "If I wasn't under the restraints that I'm under right now, you know, with all the lawyers and doctors and people analyzing me every day and all that kind of stuff, if that wasn't there, I'd feel so liberated and feel like myself." 
The controversies surrounding Britney's unique situation over the past 12 years has gained the attention of fans. Many of them have staged protests outside of the LA courthouse which is the location of Britney's hearings regarding her case.
The hashtag #freebritney has been used to bring awareness to the injustice and the legal battle against her father. 
Britney's fight for freedom is not over yet, but hopefully with the support of the media and her fans, she can regain control of her life for the first time since 2008.